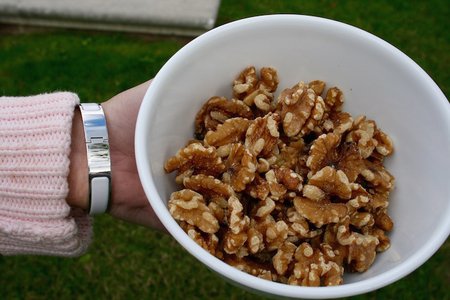 For some reason, I have become obsessed with granola. I love the Nature Valley protein granola in my yogurt in the mornings, but the other day I ran out and had to improvise. I found a super easy recipe online and decided to try it, and the results were amazing. Can you tell I've been getting in touch with my baking skills?
The ingredients I put into my granola were:
½ cup coconut oil
½ cup honey
½ tsp ground cinnamon
½ tsp salt
3 cups of old-fashioned oats
*You can also add any dried fruits or nuts but that's not my thing*
Heat the oven to 300 degrees, and prepare a baking pan sheet with parchment paper. Next mix together all of the ingredients but hold off on the oats and any fruit or nuts you add. I mixed until I got the smoothest mixture I could, but my coconut oil seemed to be a little chunky. I probably should've melted it, oops. Once that's all mixed up, add your oats and mix even more. Once all the oats are covered, transfer the mixture to the baking sheet. I made sure to spread the mixture evenly across the sheet. The recipe I followed called to leave in the oven for 20 minutes, but I left it in for a bit longer because I wanted my granola crunchier. I'm not entirely sure if it even works that way, but it seemed to make sense. I let the granola cool for a bit and then added it to my yogurt. When it is cooling, if you kind of press the granola together, it may create clumpier chunks of granola, which is great for snacking. The leftover granola that I didn't put on my yogurt I put in a Ziploc bag for later.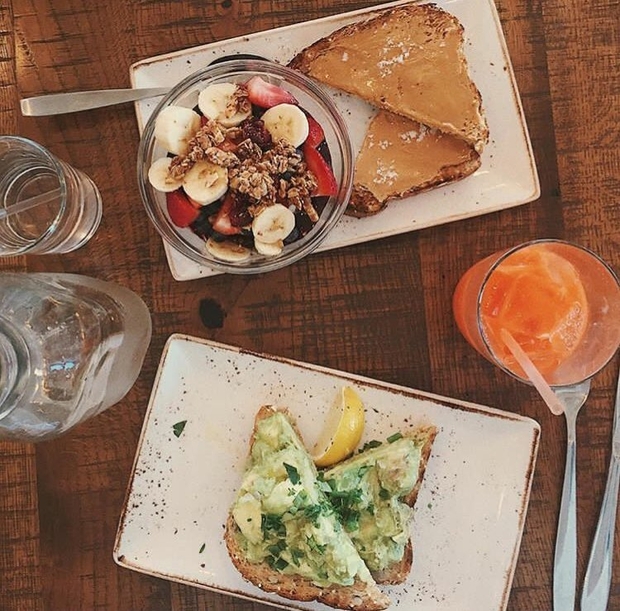 It honestly tasted so good and my mom especially loved it because she said it reminded her of Au Bon Pain's granola in their yogurt parfaits (very specific, I know). I love granola because it is great to add to yogurt or smoothies, but it also is fun to snack on by itself. For some reason, I never knew it was so easy to make granola at home, but I am happy I made this recipe, so in the future I will never be granola-less.
This wasn't my own recipe, I found it at: https://www.thekitchn.com/granola-recipe-258376