"What am I going to do after I graduate?"
"Do I have a plan?"
"Why didn't I think of this before?"
"Am I ready for graduate school?" 
How many of these questions have you asked yourself before? Try not to panic. Everything falls into place in good time, with a little enthusiasm.
Diana Ojeda Rivera is a 22-year-old Puerto Rican student who's double majoring in Journalism and Drama at University of Puerto Rico, Río Piedras campus. She's interested in everything from Production to Public Speaking, whether it's acting out something related to Ancient Greek culture or giving a voice to people who are in need of help. While at school, Diana performed in countless activities that involved singing, dancing, and acting. These experiences helped her develop her personality and define herself toward what she wants to contribute to the world. She'd rather be under the spotlight and not backstage! "Both (Journalism and Drama) have stories to tell and that's what I like about them the most," she said firmly.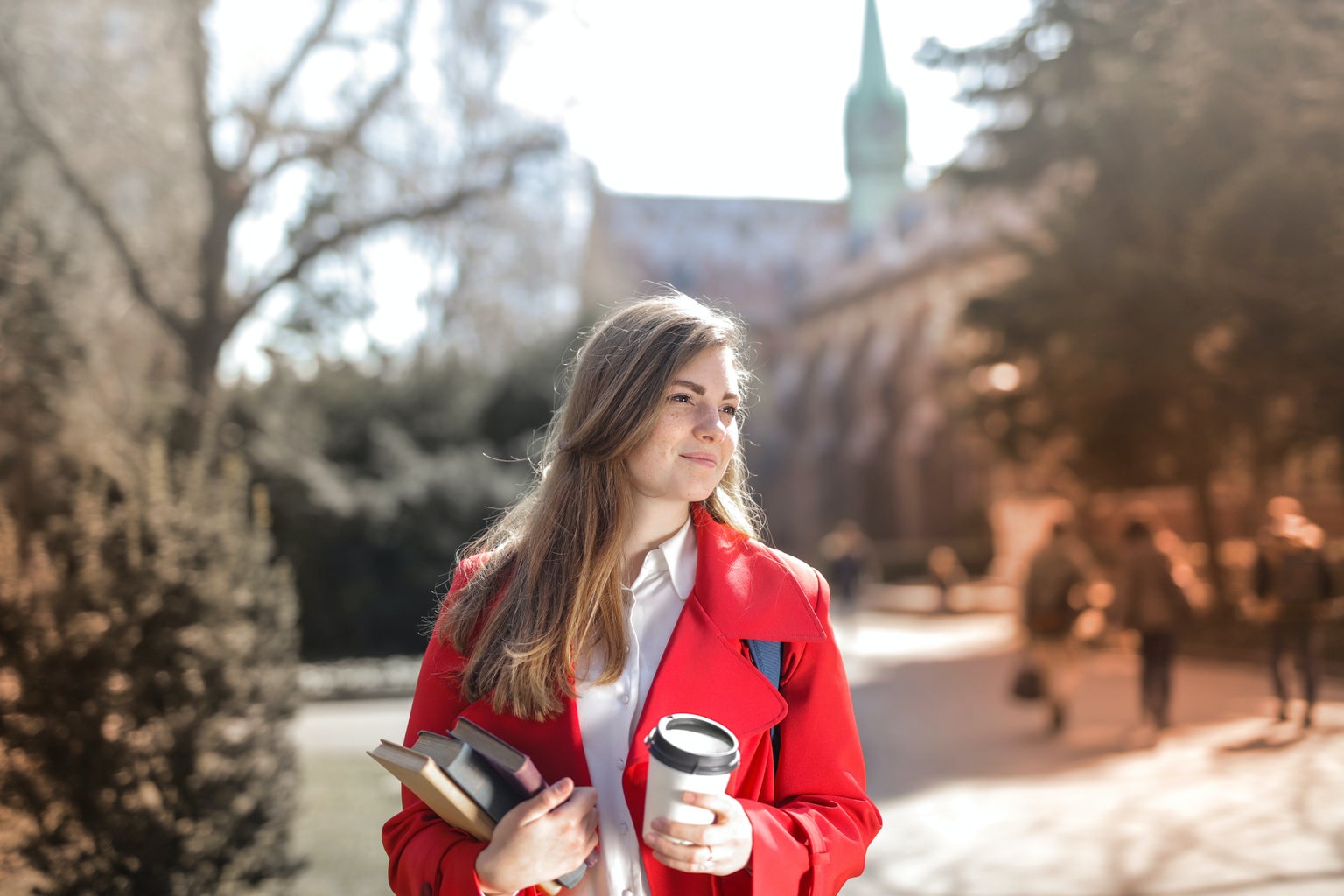 Why pursue a Master's degree?
After completing a Bachelor's Degree, pursuing a Master's Degree is an option to expand your expertise (usually through investigations), prepare to work in a specific career, and produce more knowledge for the community. It allows you to further your education and grants you tools to teach others. It also opens the door to other opportunities, such as better networking, more employment options, potential for a higher salary, and meeting new people within your field. Whether you're in your freshman year of college or you're about to finish your undergrad degree, it's never too late to research options for graduate studies. If you don't know where to start, you can contact your mentor or the career counselors at your university. 
Ever since her first year of college, Diana has been a part of the Programa de Servicios de Apoyo al Estudiante (PSAE), in which she has learned about the importance of graduate studies. She began with a vague idea of what she wanted, but with time, her interest in her future Master's grew, so she searched for more information. She remembers one of her professors saying this: "You're going to get your Master's degrees and PhDs. You guys have to get there, you cannot settle for less. We must always aspire for more."
Diana was convinced. In 2017, she began looking for Master's degree programs early in her college years. Because she was interested in various topics, she widened her search to include more opportunities both in and outside of Puerto Rico. She was also motivated by the fact that she wanted to continue her studies right after graduating, wanting to be as prepared as possible to enter the job market. 
The first step
As soon as you decide to continue studying, which is the most difficult part, you have to make a plan. First, you have to define your interests. Anything could happen throughout your whole Bachelor's: you change majors one or two times because you decided you didn't like what you originally chose, or because you found something else you like. Maybe you still like what you're studying, but you find new interests that call to you more, or maybe you're convinced that you want to keep moving on the same track. However, even though you should define your career based on what you're 100% sure you're interested in, it's good to remain open to change. You never know when other possibilities may come up.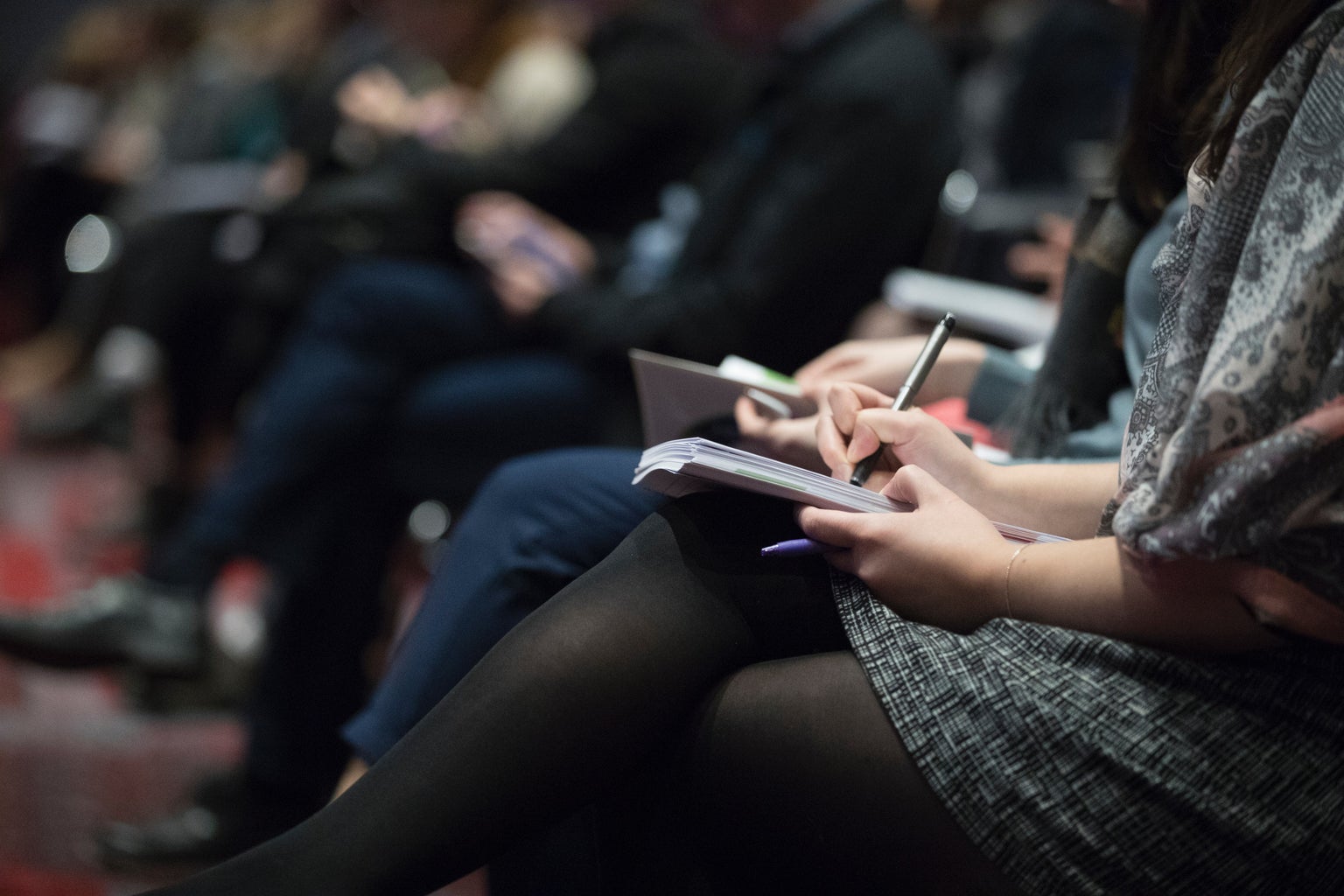 Diana recognizes that, even though pursuing a Master's degree reaps many benefits, the biggest challenges are expensive tuition prices and small admission spaces in the programs. "There are not many funds for graduate studies. It's very difficult to be eligible for financial aid, and most of the students have to ask for loans," she says. Taking advantage of her skillset, Diana tries to stand out at what she does best in order to try to obtain financial aid. She's currently participating in the university's radio station, Radio Universidad de Puerto Rico, and she's part of the National Association of Hispanic Journalists (NAHJ). 
Both of these extracurricular activities allow her to gain exposure in the communications field, network with like-minded peers, and receive feedback from experts in the area. This will also help her when the time comes to search for letters of recommendation for scholarship applications, so the investment to finance her future studies reduces. It's two tasks in one: professional and economic.
Time to save
At first, Diana planned to participate in a student exchange program and spend a semester in Spain. Due to personal circumstances, she decided to save that money to finance her Master's studies instead. But how did she start saving?
It's not easy to set apart money from your paycheck on a weekly, biweekly or monthly basis (if you're working or earn money through other ways). Like other college students, Diana wants to hang out, but also to fulfill her needs and try her best to not let her parents worry about her. It's hard to save up in such an unequal and obstacled society, but that doesn't make it impossible. 
When making your plan, it's necessary to keep track of all of your future expenses. In Diana's case, she wants to be able to cover her Master's degree tuition out of her own pocket, and obtain a loan to pay for her living expenses in Spain, where she dreams to pursue her graduate degree in TV Journalism or Travel Journalism. Of course, this is only Plan A. It's also necessary to remain flexible, and come up with backup plans as you go. 
Another thing to keep in mind are daily living expenses: housing, groceries, transportation, health insurance, and so on. You should also factor in the amount of time that it's going to take you to complete your degree, and whether you'll be pursuing it in another country. Organization is key! "When you establish a goal, it can be done… It's not about 'I have to save,' it's just save," Diana says. Here are some extra five tips that could help you out: 
Get a planner and start dividing how you are going to save your money based on what you have now and the foreseeable future. Divide by weeks, months, or however you choose to.

Try not to rely solely on scholarships― sadly, there's no guarentee you'll get them. 

Start with what you have now: a monthly allowance from a parent, your job, your financial aid surplus, etc. 

Manage your earnings and savings from now through the next six months, because you want to be as ready as you can be for any potential unforeseen circumstances that could happen in that short period (such as the current COVID-19 situation). 

Make short-term goals. It's not about earning $300 biweekly and saving $250. You have to be realistic on what you can save and, at the same time, be able to cover your daily needs. 
It's your turn 
Diana recommends to start looking for information about graduate studies, even if you are not interested in it now, and save all the information you find so that you don't have to rush into it after graduating. "Education is super important and it's something no one can steal from us… Knowledge is power. Keep looking and aspiring to more." 
During this quarantine, make the time to research possible Master's degrees you might be interested in. Remember, this is not just about saving money, but about creating good relationships with classmates, professors, and doing your best during your Bachelor's degree. Pursuing graduate studies doesn't have to remain a dream. Make it happen!