The Act of Volunteering: Service from the Heart
Ever since I was young, my family has been dedicated to serving and volunteering for low-income communities. Every month they would come together, prepare meals, and visit the poorest areas in the southern region of the Island to feed the homeless. The best part was that I used to tag along with them and as I grew older, I started organizing my own visits. Not only did I get to serve what was probably their first and only meal of the day, but I also became aware of the challenges faced by the people I encountered. Moreover, I got to spend time with them, got to know their stories, affirm them they have a voice, and remind them they matter. I was surprised by the amount of factors that could play against someone when it came to having access to essential resources needed to live a decent life.
Last year, I signed up to visit the Puerto Rico's American Cancer Society Hope Lodge and volunteer at a dinner service they organized for their participants. I still remember how I felt standing there with my apron and utensils ready to serve cancer patients of all ages a great meal, and an even better time. I have always had such strong admiration for these warriors who fight everyday with such a terrible illness, and still manage to maintain their strength and spirit. However, up until that moment, I had never been able to spend time with children battling cancer. I ended up having a playdate with 4-year-old Sofia and her mom. We played with dolls, tried on princess dresses and all sorts of accessories, made Lego houses, and even had a tea party. With all the laughs we shared, it seemed as if all the problems had faded away for at least a moment. I can assure you, we were all having the time of our lives!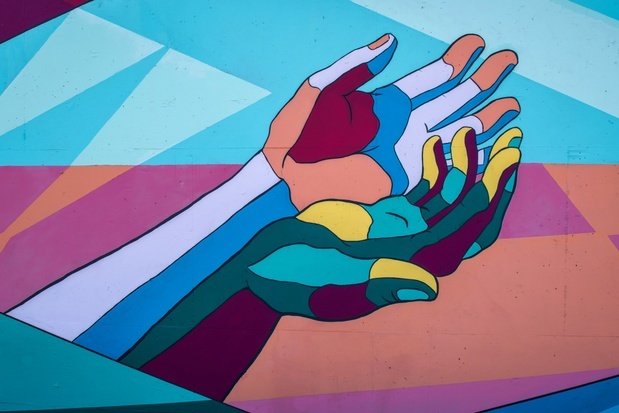 Original photo by Tim Mossholder from Unsplash
These are just some of the experiences that helped me discover the beauty and importance behind the act of volunteering. It was never about giving out something tangible; it was rather about the willingness of serving others from the heart. It was about realizing that your impact had to do with the people you touched rather than how big or small your action was. Volunteering is about caring for others, showing compassion, fighting injustices, and advocating for the issues that matter. Likewise, it's about promoting solidarity, representing and protecting the interests of the most vulnerable. It has to do with the effort you make to change your surroundings—that piece of the world that was given to you—one act of kindness at a time. 
American writer and public speaker Robert Ingersoll once said: "We rise by lifting others." Most of us desire to help others, work for the common good, and make the world a better place. We all want to play our part in the improvement of society and volunteering gives us the chance to do so. It is a selfless act that benefits others as much as yourself. Through volunteering, you are able to commit to a cause you are truly passionate about, give back to your community, and gain leadership skills in the process. Above all things, you get to spread love, inspire others, and obtain experiences that will last a lifetime.   
Interested in volunteering? There are many non-profit organizations in Puerto Rico that are calling for action and could use a helping hand. Go for it, reach out and be a part of the change!