I started using this journal to get into the habit at the beginning of 2021. The whole concept of it had a huge appeal to me, and it has honestly not let me down. I had seen countless influences plugging similar daily journals all over social media, and I needed to see if they really lived up to the hype. I am writing here to confirm that they truly do. I look forward to writing in this every night before bed, and it is the first thing I do when I wake up in the morning. It has honestly changed the way that I view my days, and forces me to look at positives and reflect, which really helps if you have had a bad day.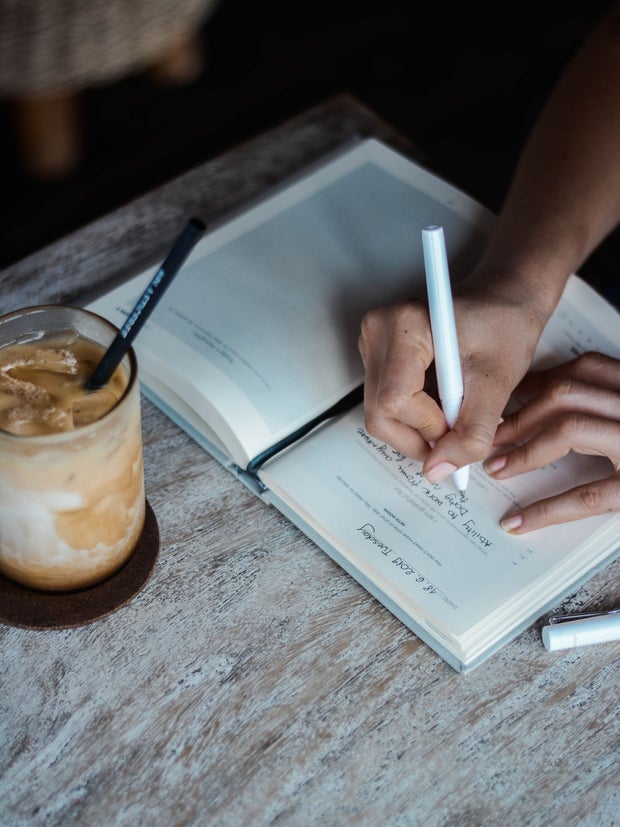 Photo by My Life Journal from Unsplash
2,. Journal Planner Pens- https://www.amazon.com/gp/product/B07MBB32BZ/ref=ppx_yo_dt_b_asin_title_o03_s00?ie=UTF8&psc=1 
I always feel as though I am way more motivated if I have the right writing materials, whether that be with homework, planning or journaling. That being said- these pens are affordable and of great quality! I use them all the time, every day, especially with the Six-Minute Diary mentioned above. They keep me motivated to do work and the colors are vibrant.
3. Colorful Hair Clips- https://www.amazon.com/CASTELBELBO-Clips-Nonslip-Strong-Available/dp/B089NQ84M8/ref=sr_1_5?dchild=1&keywords=hair+claw&qid=1613752642&sr=8-5 
These hair clips have literally changed the way I do my hair. They are so simple and come in a variety of colors. I use them to throw up my hair quickly while washing my face, and I can pair it with a cute outfit if I am putting in the effort. These hair claws are very trendy right now, and the pack of four come at an affordable price. 
4. Chunky Gold Hoop Earrings- https://www.amazon.com/gp/product/B08FMMY2M5/ref=ppx_yo_dt_b_asin_title_o07_s00?ie=UTF8&psc=1 
Another fashion-related item, these gold hoops are trendy and are not nearly as expensive as the ones being advertised by influencers from luxury brands. They aren't too heavy and can be paired with both a more casual or fancy look. I have had these for months, and wear them all the time, and they have shown no signs of tarnishing! These hoops are on the larger side, so I definitely recommend them if you want to add a little statement to your outfit!
5. 10% Happier Revised Edition: How I Tamed the Voice in My Head, Reduced Stress Without Losing My Edge, and Found Self-Help That Actually Works by Dan Harris- https://www.amazon.com/gp/product/0062917609/ref=ppx_yo_dt_b_asin_title_o02_s00?ie=UTF8&psc=1 
One of my goals this year was to read more, specifically non-fiction books or memoirs. This was the first book I read this year and it was so eye-opening. I had heard tons of things about it and seen tons of people read it, but I have always stayed away from this genre of books. Finally, I got myself to read it and couldn't put it down. If you struggle with anxiety or panic attacks, this book was so relatable and helpful for the management of symptoms. It provided a raw look at the struggles of anxiety and followed the story of a man's journey of meditation. I was put off at first, I am not one to read about Buddhism or religions, but the book focuses on mental health and how meditation and mindfulness can help ease anxiety, even a little bit. I recommend this book to anyone who is trying to educate themselves on mental health or anxiety, or simply just anyone who needs a book to read. I think that everyone should try to educate themselves about mental health as much as possible, and this book is a great place to start. 
6. Coloring Book
There are a plethora of coloring books for adults offered on Amazon. I have found that these really help me when I am feeling anxious and overwhelmed. There are tons of different kinds available for purchase; animals, flowers, patterns, and my personal favorite- swear words! Coloring is scientifically proven to relax the amygdala and help de-stress, so why not give it a try?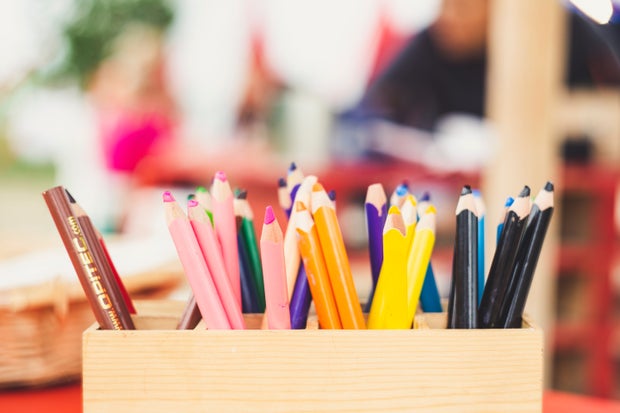 Photo by Markus Spiske from Unsplash
 7. Kindle Paperwhite- https://www.amazon.com/Kindle-Paperwhite-Waterproof-Unlimited-auto-renewal/dp/B07PP49ZDW/ref=zg_bs_2642129011_1?_encoding=UTF8&refRID=394NEQB7P32ZEMV3SGWZ&th=1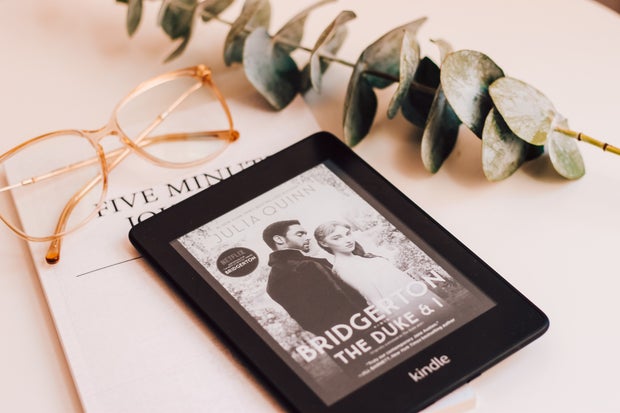 Photo by Shayna Douglas from Unsplash
Finally, my last recommendation is a bit of a splurge, and I was lucky enough to receive it as a present. If you are an avid reader like myself, the Kindle Paperwhite is the perfect purchase. Not only is it better on the eyes in comparison to reading on a tablet, but it also is more feasible in the long run than buying physical books and allows you to borrow books digitally from local libraries! I use mine all the time, and it takes up way less space in my dorm than a pile of books would.