Stop with the Social Media Stigma
While I'm a huge advocate for being outside, unplugging and creating a life of balance, I'm also a really big fan of social media. I understand we need to set limits for ourselves, particularly our children, but lately I've only seen people spreading negativity about our culture's growing relationship with social media. Our children are online more than any generation before, and while I personally don't think children under 14 (at parents' discretion) should be on social media, that doesn't mean that everything about social media is negative. Studies show there are both negative and positive effects of social media on children. I'm tired of seeing adults both young and old roll their eyes when I want to take a picture to share with my followers or scoff when I tell them I'm applying for jobs in social media.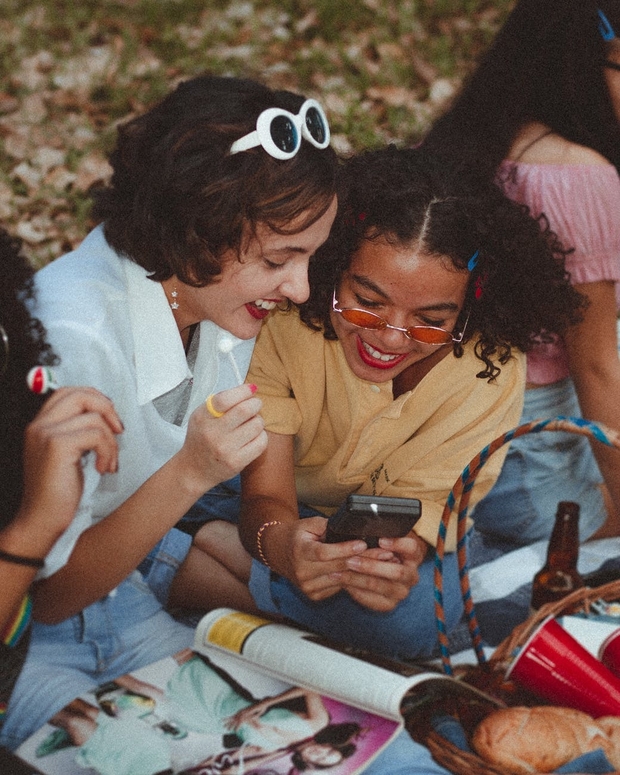 For more than a year, I've had a marketing internship where I've been able to grow my writing, design and event planning skills. A huge part of my job is social media. This involves organization, creativity and planning. Through our Instagram, we've been able to cultivate community and help motivate people to live healthier lives. I've learned the significance of deadlines, liaison with other departments in our university and I've stretched my own personal and creative growth more than I thought possible.
Social media is essential for cross-country connection and mobilizing social justice movements like #NeverAgain, #MeToo or #BlackLivesMatter. These are all hashtags that have trended on Twitter and been showcased on the evening news channels, and they all gained momentum on social media. At the end of the day, we should be using social media to strengthen community, spark creativity and build friendships. If we use it like this it's a great tool for businesses, particularly entrepreneurs. Social media, particularly Instagram and TikTok, even allow users to monetize their influence and work for themselves.  This is an empowering tool that we have never had access to before this generation. It allows entrepreneurs to make their own hours and travel for work.
Remember — you choose who you follow. The content you see online should have a positive impact on your mindset. Here are some accounts I love following.
Liana is a content creator and entrepreneur. I love her encouraging posts, inspiring photos, personal Instagram stories and tips on building your Instagram.

I love when businesses use their platform to inspire and empower others. Aerie is a great account that posts diverse models and encouraging content for their followers.

Paige is also a content creator. I love how unique her edits are and how she always shares the "behind the scenes" of her photo shoots.
I know there are negative aspects to everything and navigating the emerging world of social media as a parent is increasingly difficult. It has completely transformed the way we communicate — it's much easier to stay in contact with long distance friends and family members. As adults, we also need to recognize when to hang up and hang out. We still need to teach our children and teens how to make a phone call and how to form in-person relationships. Nothing will ever replace face-to-face quality time with our loved ones or adventuring around in nature, but don't lose sight of all the positives social media offers.