From Medicine to Fashion: The Struggle of Figuring Things out in College
"Hi, I'm Emily and I'm a senior at UMKC," is how I introduce myself to people and it's simple.
But when asked what my major is, I hesitate. I'm a liberal arts major with a chemistry minor, but I feel the need to explain how I got to where I am now. I used to be in the six-year med program and I thought I wanted to become a physician. That had always been my ambition and there was no other career that I could imagine for myself. However, after many struggles and trying to find my own way, I came to a pretty delayed realization that I no longer wanted to pursue medicine. This was terrifying, I felt like I lost my entire identity and the future was no longer so certain. After a lot of self-reflection, I was surprised to find that I have always had a passion for fashion. This was not an easy realization, especially with my upbringing in a strict Asian-American family, but I learned so much through the process. As a college student, there is an enormous pressure to have things figured out when it comes to your future vocation. Here are a few things I learned from my own experiences and I hope that they can help you with yours!   
Pay attention to your feelings.
You know yourself best. If something doesn't feel right, this may be a sign. After I separated from the med program, I thought I wanted to continue on a more traditional route to med school. But the idea of having to take the MCAT and go through all of the stress and anxiety of med school again filled me with dread. Internally, I already knew that this was no longer the path I wanted to take. So don't brush your feelings off and really listen to them—you're feeling these things for a reason.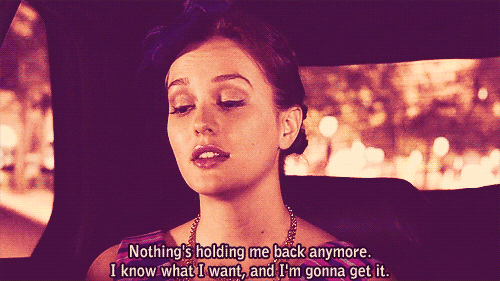 Really hone in on your talents and think about the things you enjoy.
You should take advantage of the things that you're already good at and find ways to improve upon them. You should also explore your interests—even if you don't think it could be career-related. I always knew that I loved to shop, read my monthly edition of Vogue and pick out outfits for my friends, but I didn't think there was any kind of future in that. Little did I know that my love for shopping can actually be extremely helpful for a position as a department store buyer. My interest in reading fashion magazines can relate to something in fashion editorial. And picking out outfits for my friends is something that will be useful as a stylist. You will surprise yourself with the possibilities that your interests could yield!
Talk to your friends and family.
The people closest to you know you almost as well as you know yourself. Outside perspectives can be intuitive, especially when you are overthinking things! I was terrified to tell my parents that I didn't want to become a doctor anymore because I didn't want to disappoint them. When I finally shared everything with them, they were surprisingly supportive and helped me talk through things to figure out what other interests to pursue. After I fully accepted that I wanted to go into fashion, I was nervous because some of my friends that I have had since elementary school have always expected me to become a physician. But the responses I got fueled my excitement because all of my friends agreed that they could completely see me working in fashion and that it made sense. I felt confident about my decision but having my family and friends support this solidified my confidence.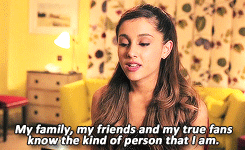 Be kind to yourself.
It's okay to not know what you want to do yet.
It's okay to change your mind.
It's also okay to feel confident about what you want.
It's so easy for us to get caught up in the opinions of others or expectations that are placed on us, but ultimately, all that matters is how we feel about it. Our world is evolving, and with that evolution is the creation of new opportunities. This means that your future job may not even exist yet! This is a process and you'll learn more and more about yourself throughout it. Your goals grow as you grow as a person, so it shouldn't discourage you if your dreams change as well. I have applied to grad schools for Fashion Management, but I know that there are so many outlets in fashion that I still want to explore. I am so excited for what is to come and I just want to learn as much as I can within the fashion industry. The future can be a little daunting with all of the endless possibilities, but now that I have direction, I feel much more confident, and I hope that you will too!