The Chicago Botanic Garden has 385 acres of horticulture, filled with paths and resting places for viewing exquisite sceneries. The landscape features millions of flowers and plants with a variety of arrangements. A small pond, surrounded with fertile trees, is found in the center of the area, displaying a charming fountain. This enchanting experience can be a fun day trip that can be spent with family, friends, a significant other, or even enjoyed solo.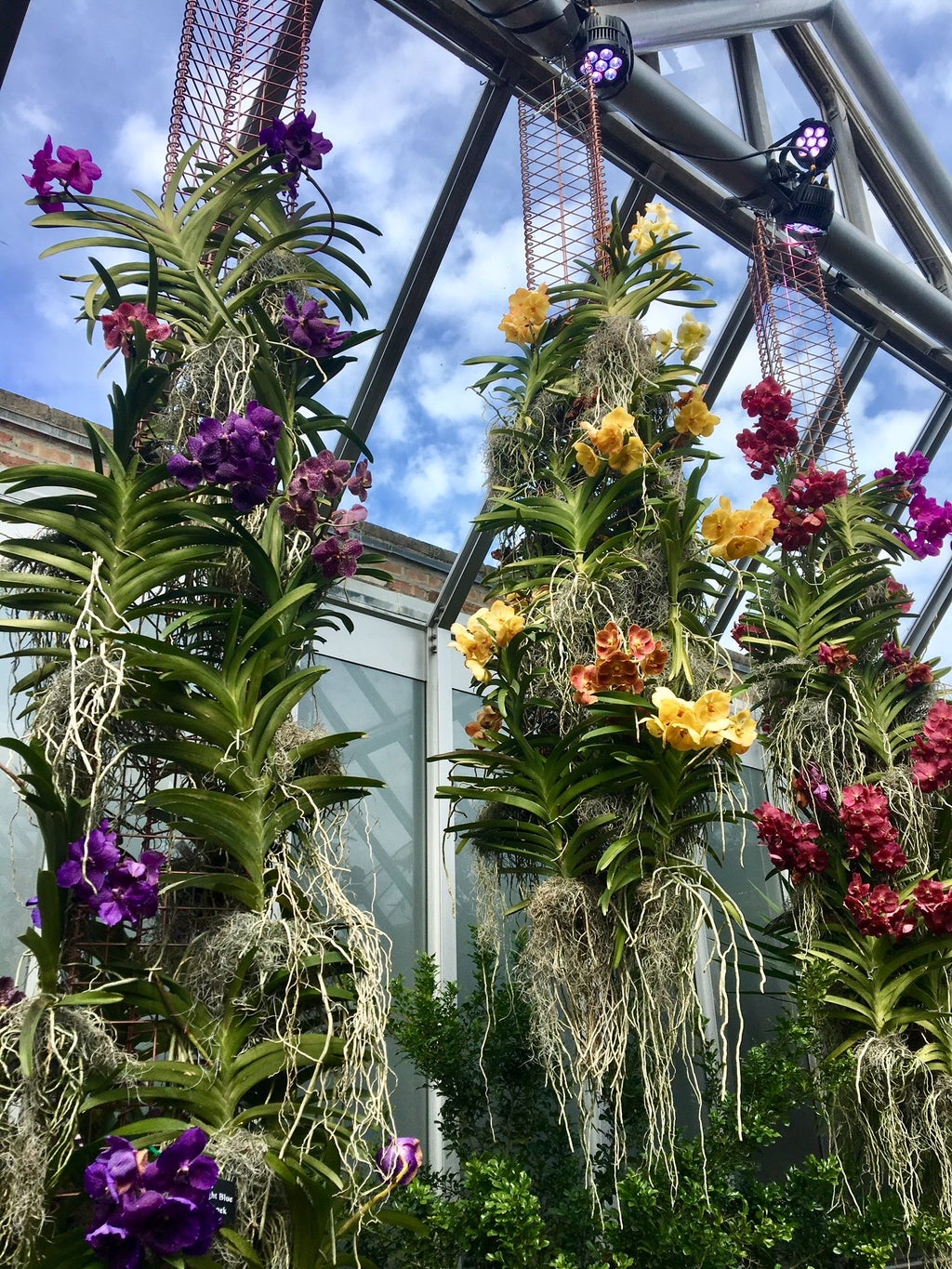 After a long Chicago winter, I was eager to encounter the lively greenery at the Chicago Botanic Garden. To be reminded of fresh, spring gardens was revitalizing. Their indoor greenhouses allow plant life to thrive when it is not always possible to do so outside. Although they have illuminating light decorations outside during the holiday season, I visited the garden at the tail end of winter, just in time to explore the Botanic Garden Orchid Show. 
Walking into the first room, there were tall ceilings with elegant, glass decorations. Color was dripping through every corner of the luxe room. Towers of orchids stood high over our heads. Here, one could purchase their own small plants or decorative false flowers.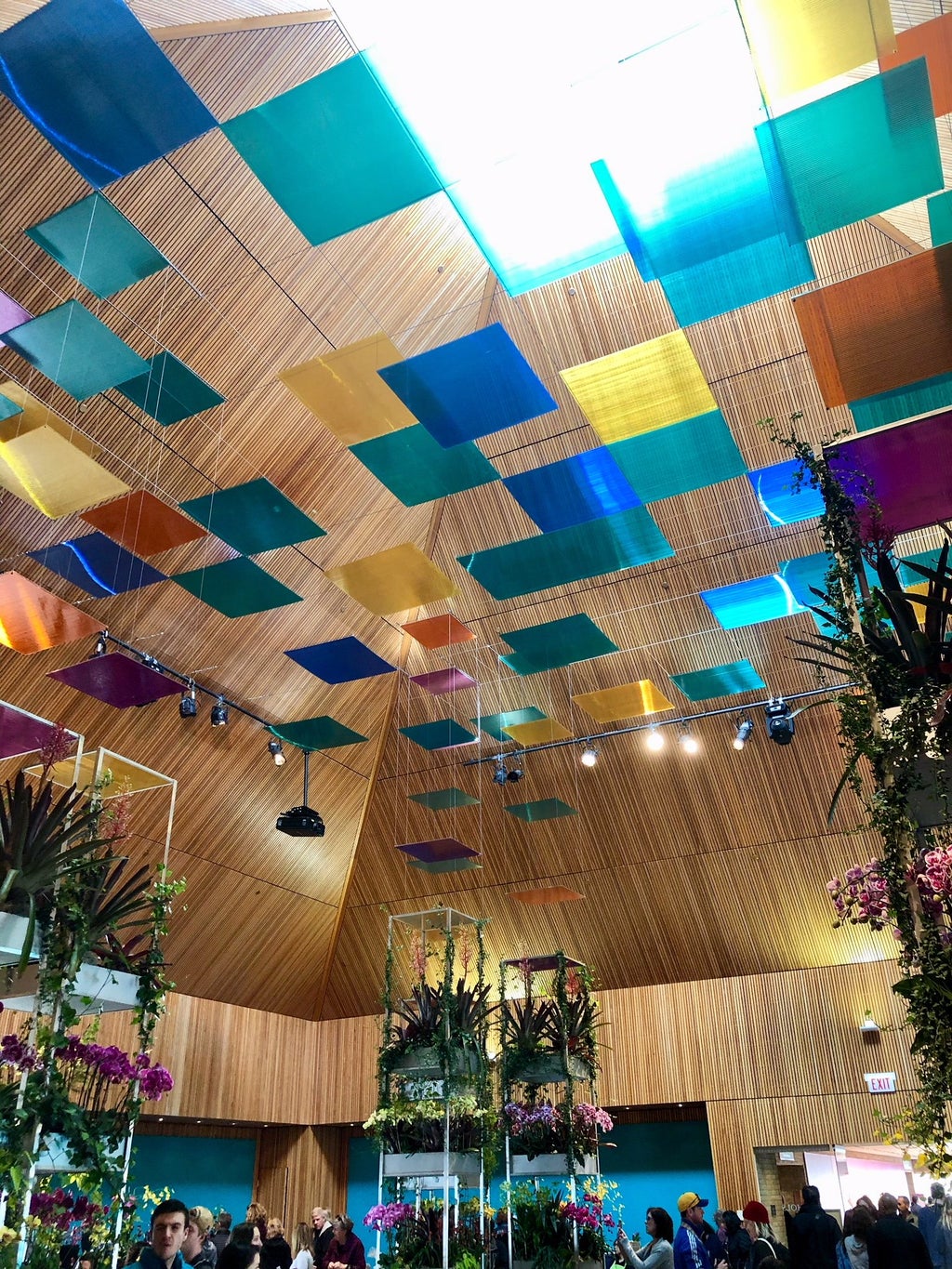 Continuing down the hallway, an inspiring pink wall caught my eye. There was also a fountain in the center, with more horticulture.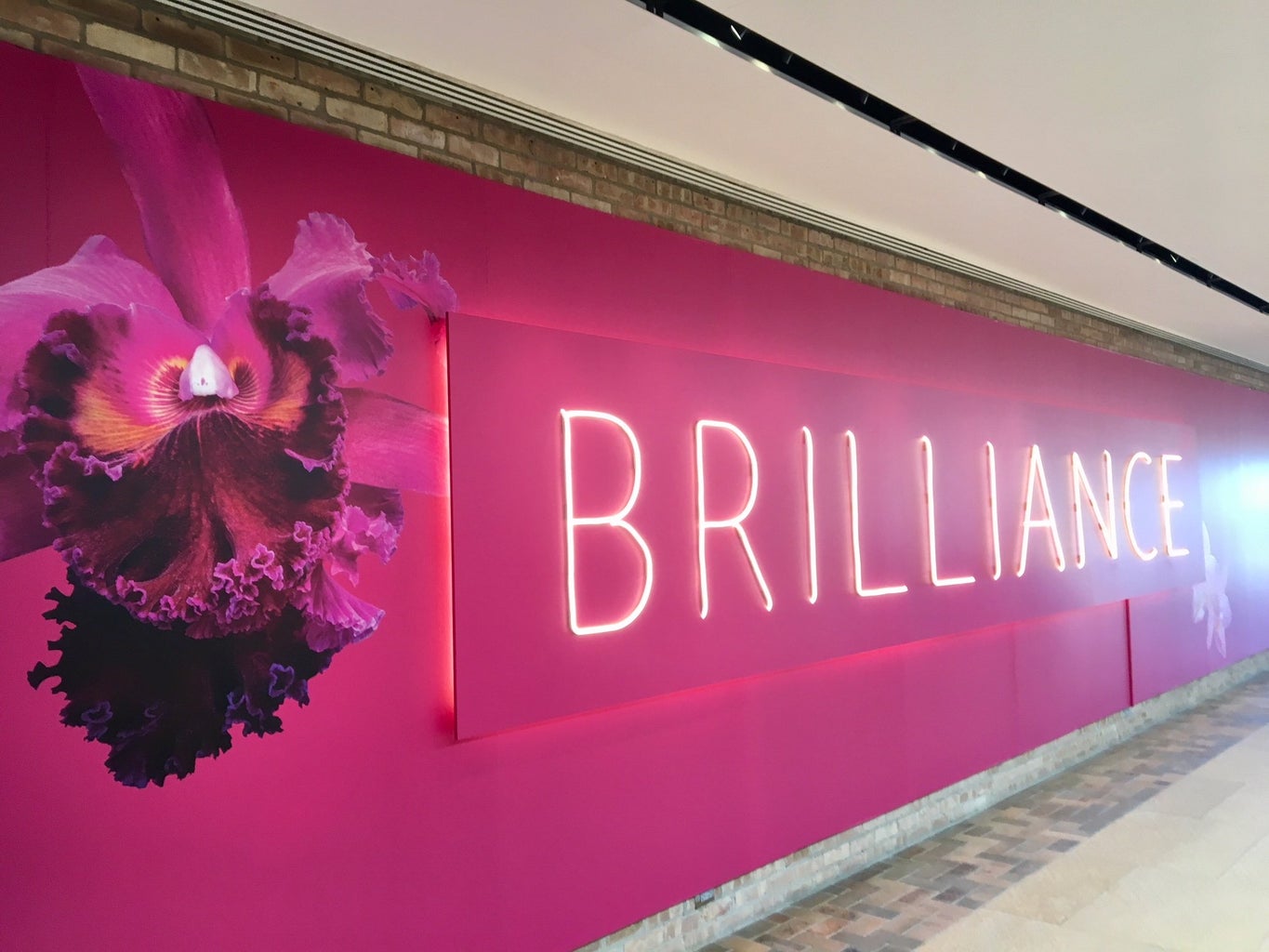 Following the crowd, we happened upon a room in which orchids were hung horizontally near the ground. It created a tasteful pattern. Plant life also surrounded the walls, making for quite the visual.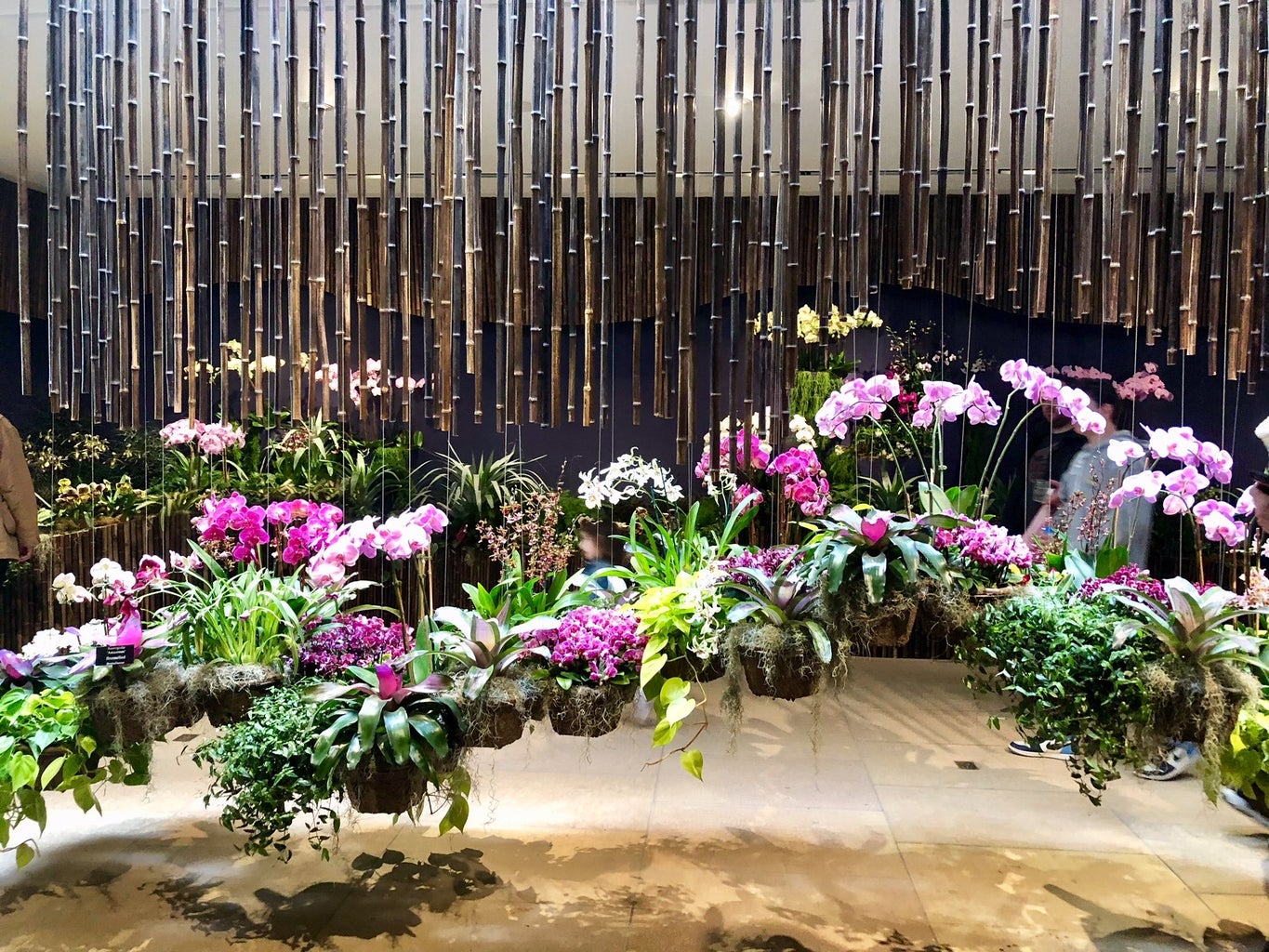 Although the Orchid Show's title seems as though their flower variety is limited, you might be surprised about what you may encounter. The cactus room displayed a diversity of desert plant species, which was interesting for me to see, coming from a city background.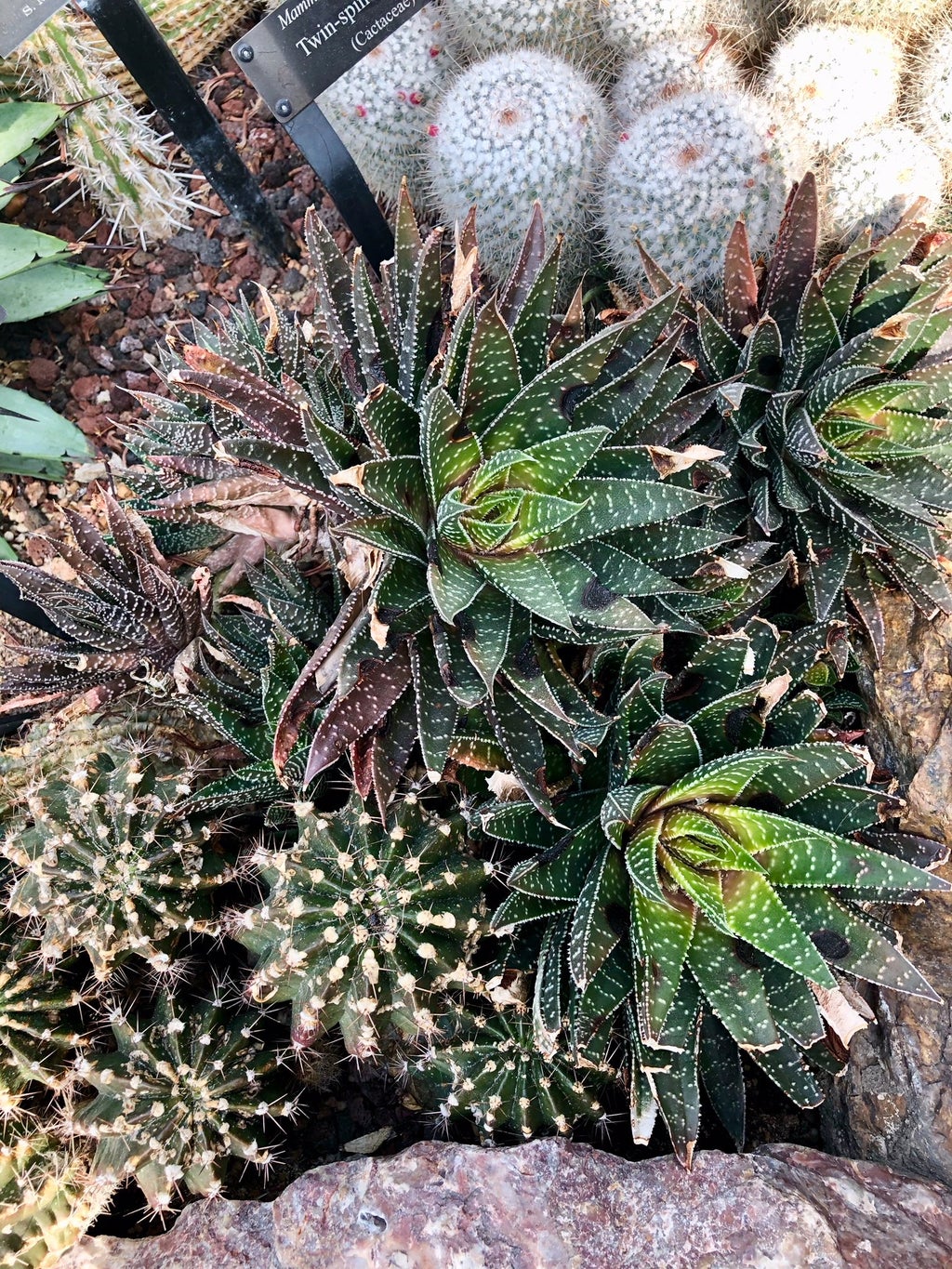 Wandering back to the other flower rooms, my breath was taken away by blue and purple decorative arches. Violet orchids intertwined with light, lilac-hued orchids, mingling in between sky-blue ribbons of color. The fresh, forest-green leaves brought the scene together, nominating itself as my ultimate favorite stop.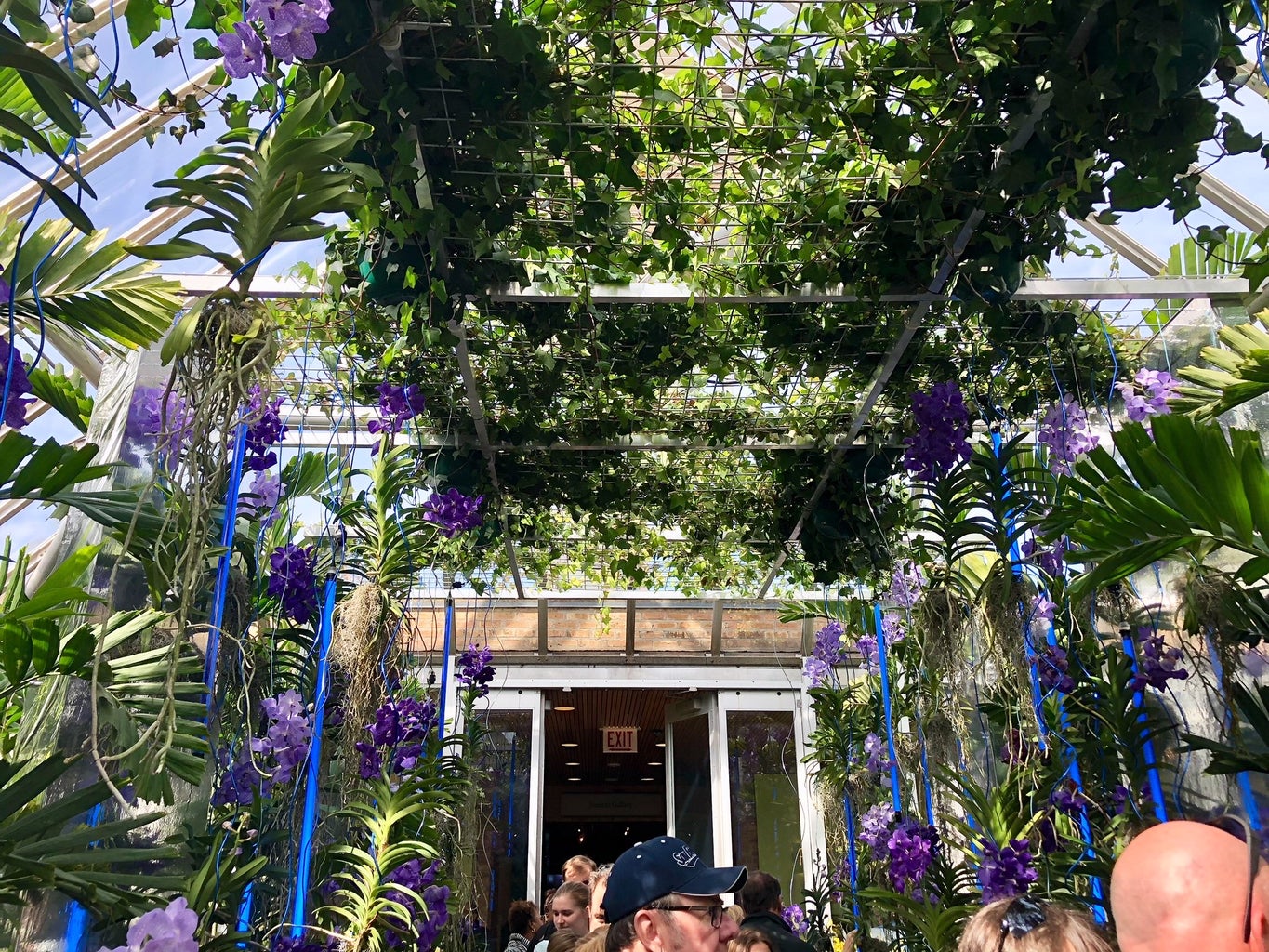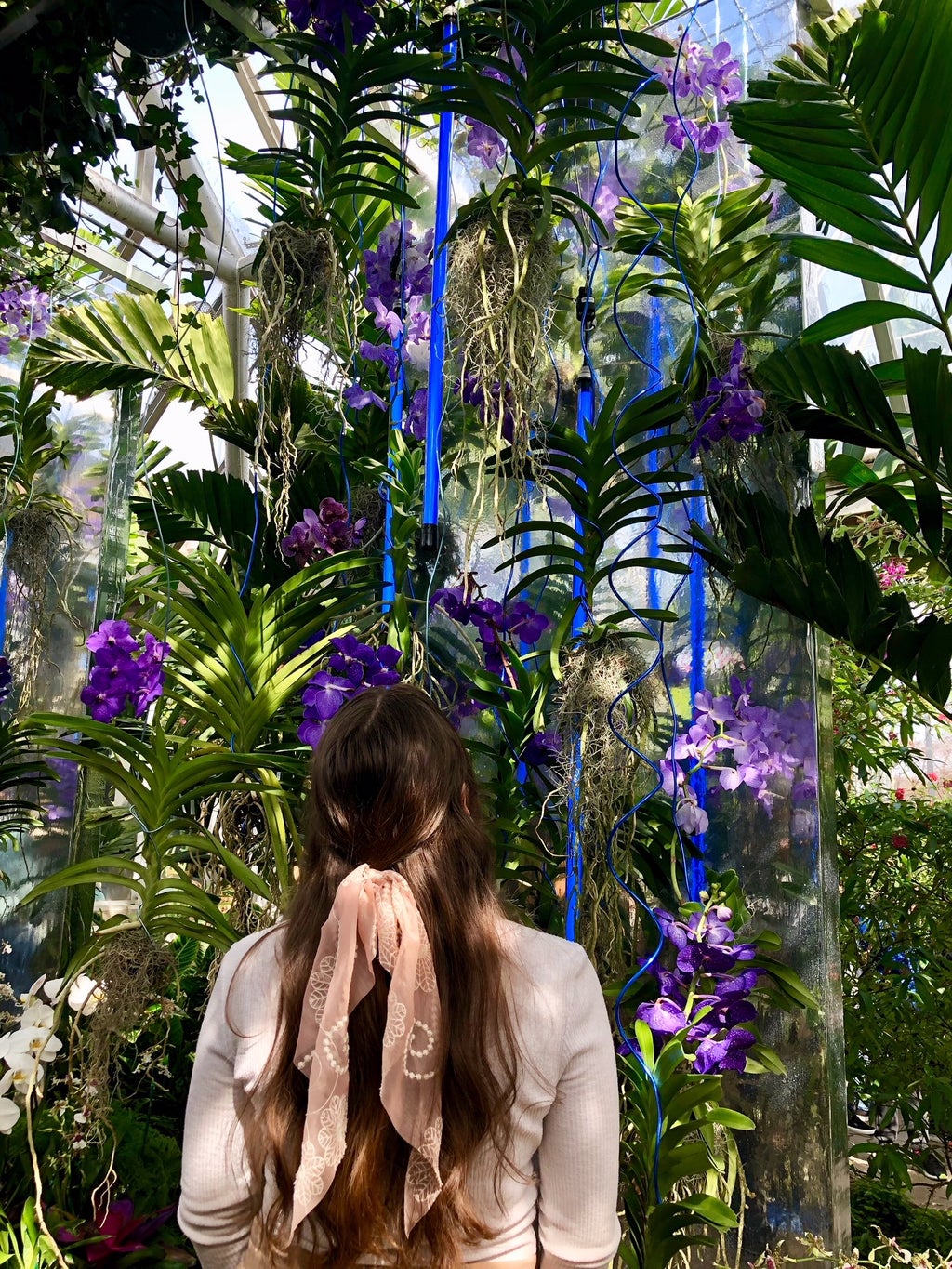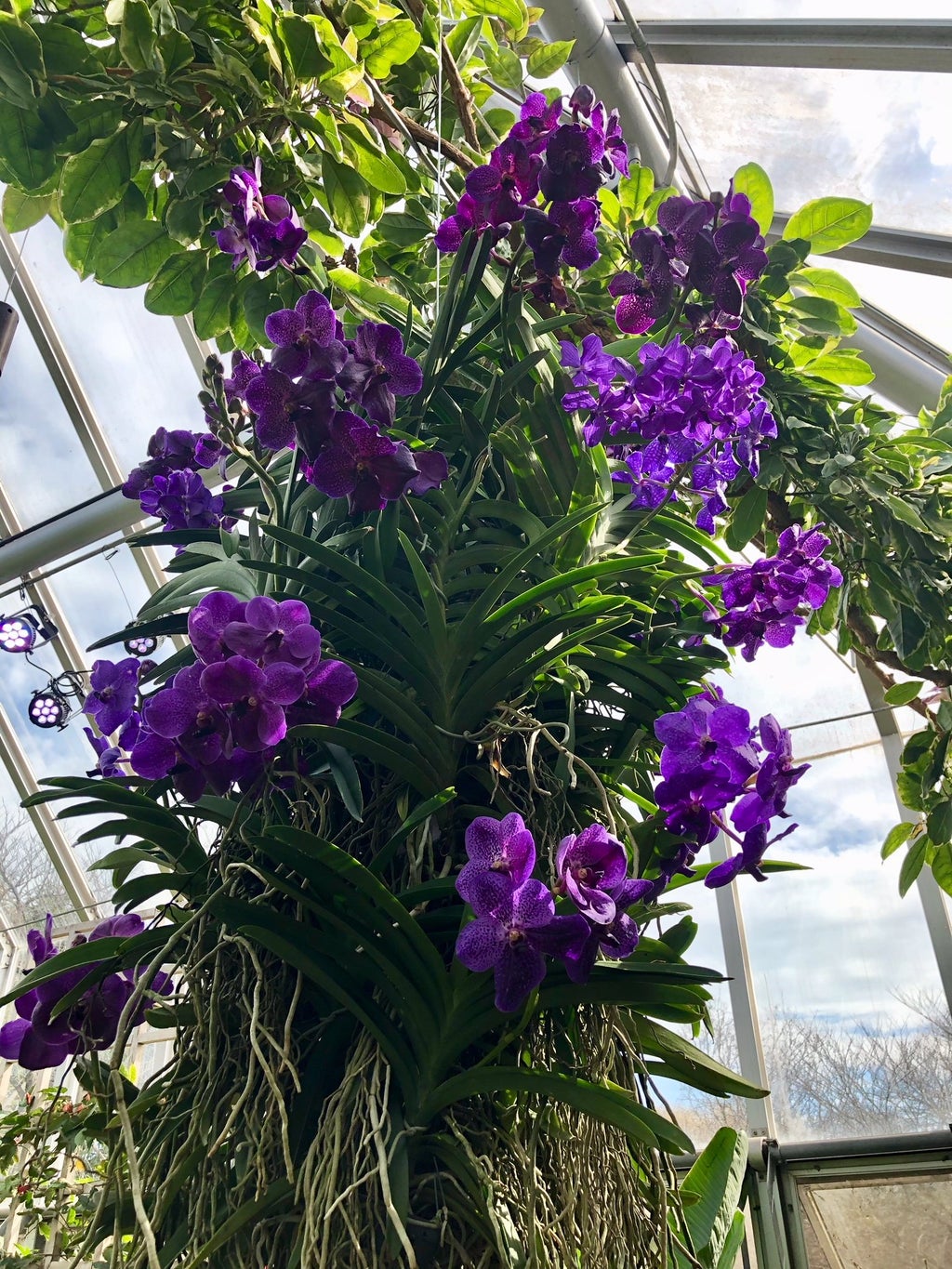 Another attraction in the room was the triple-tiered, waterfall fountain. The quiet sound of the water was pure tranquility.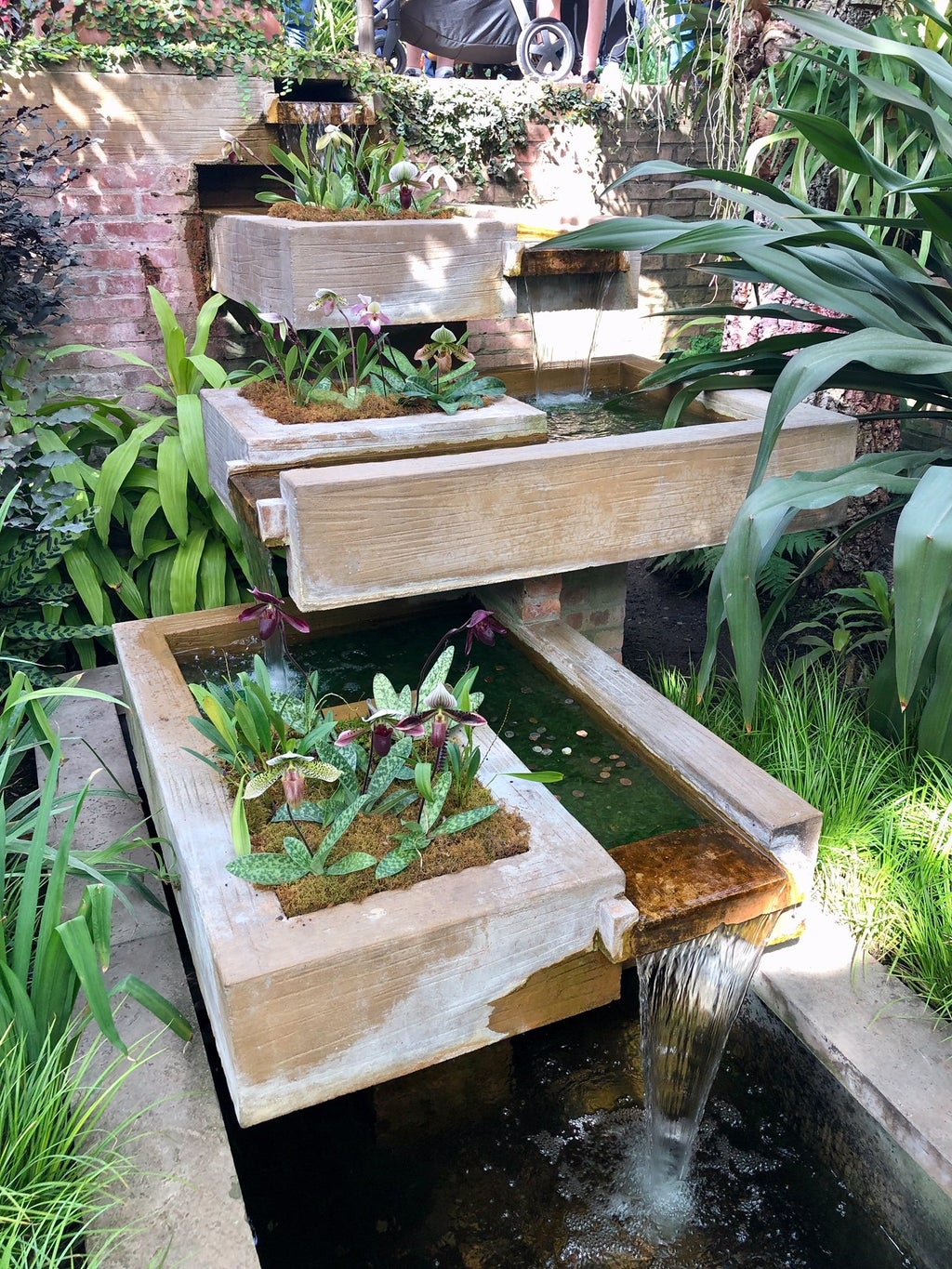 Within each unique orchid room, one that I found specifically peaceful had a sweet, fairy garden vibe. Each of the flowers were stunning in their own, graceful way.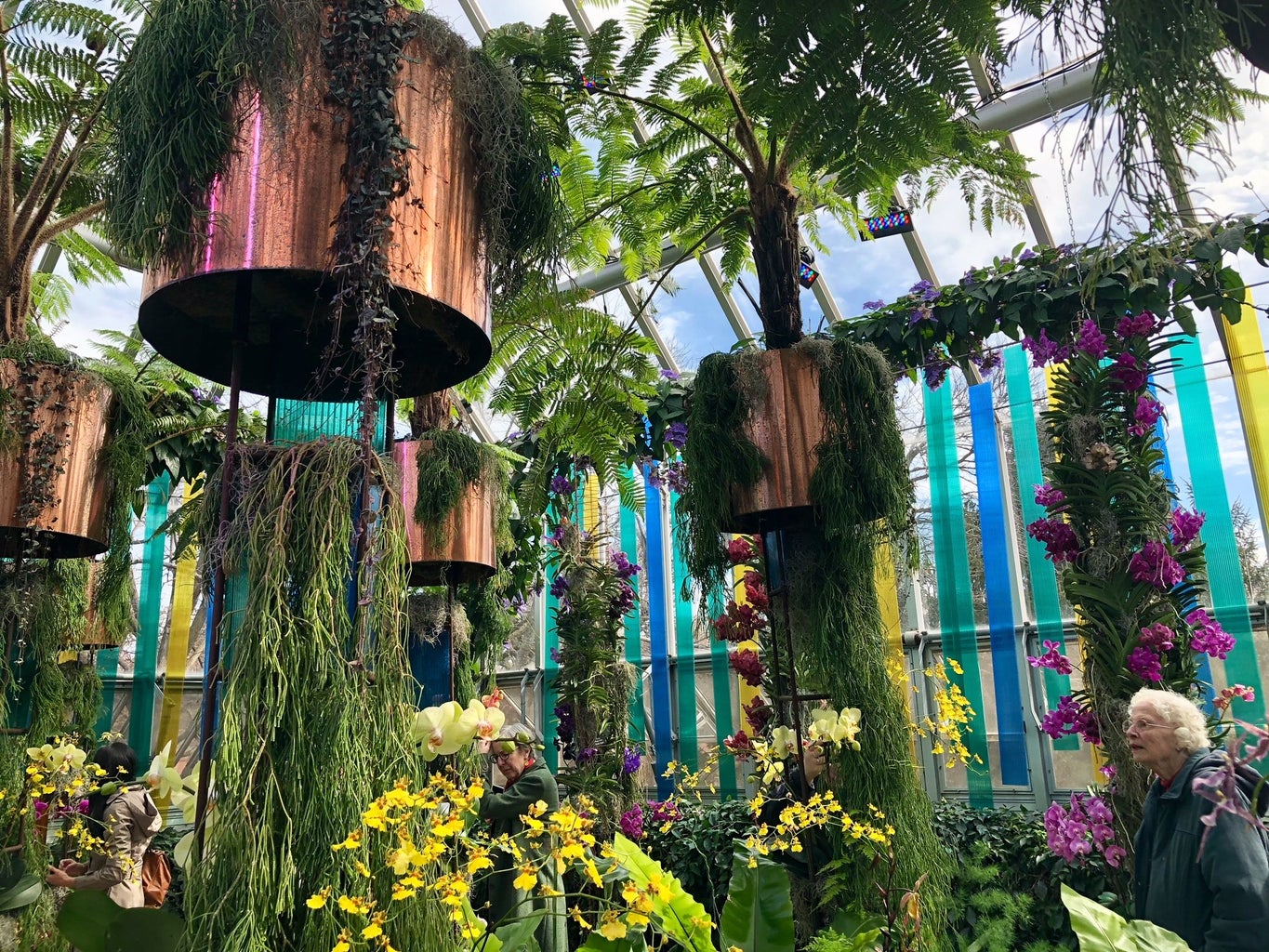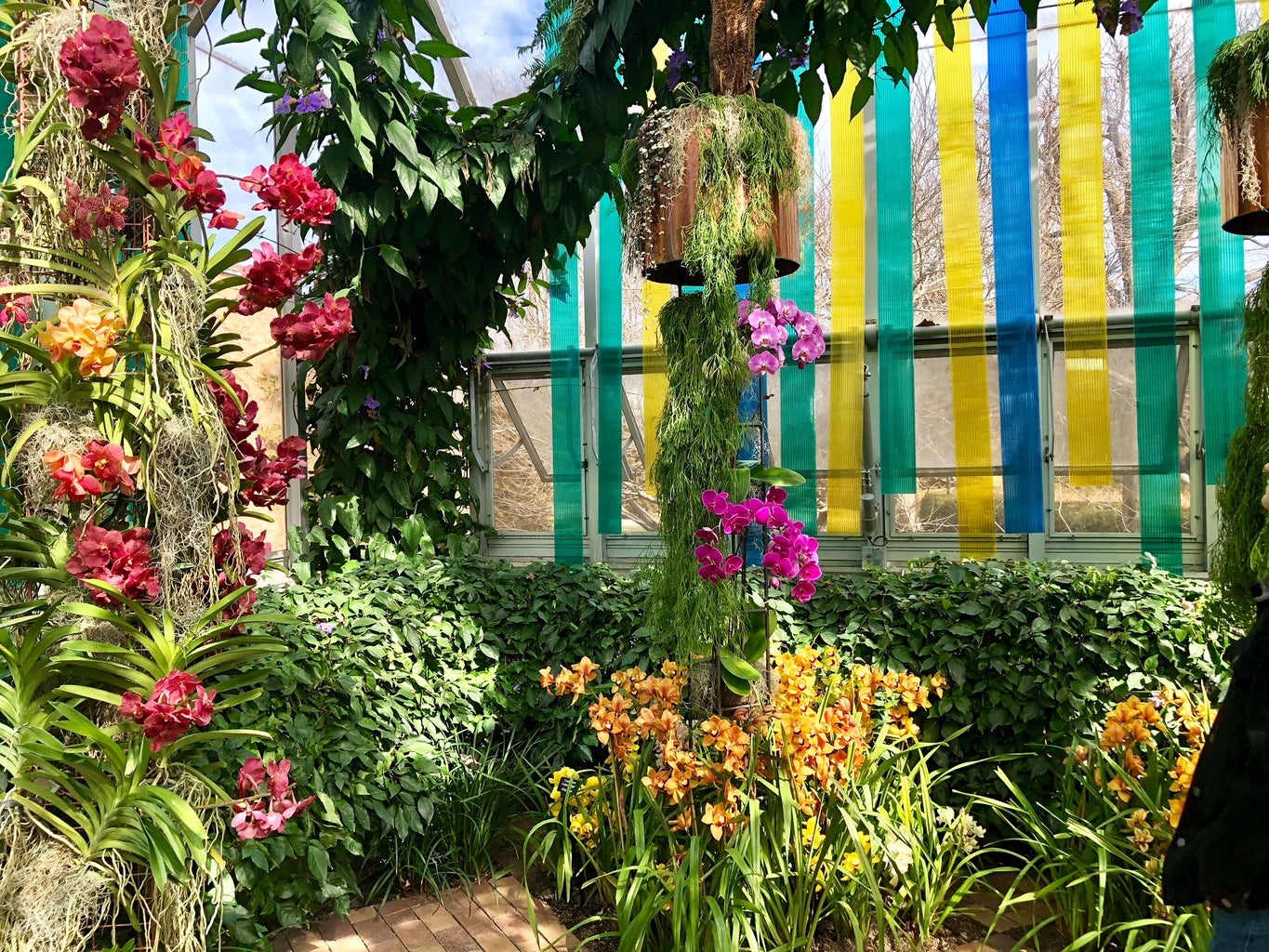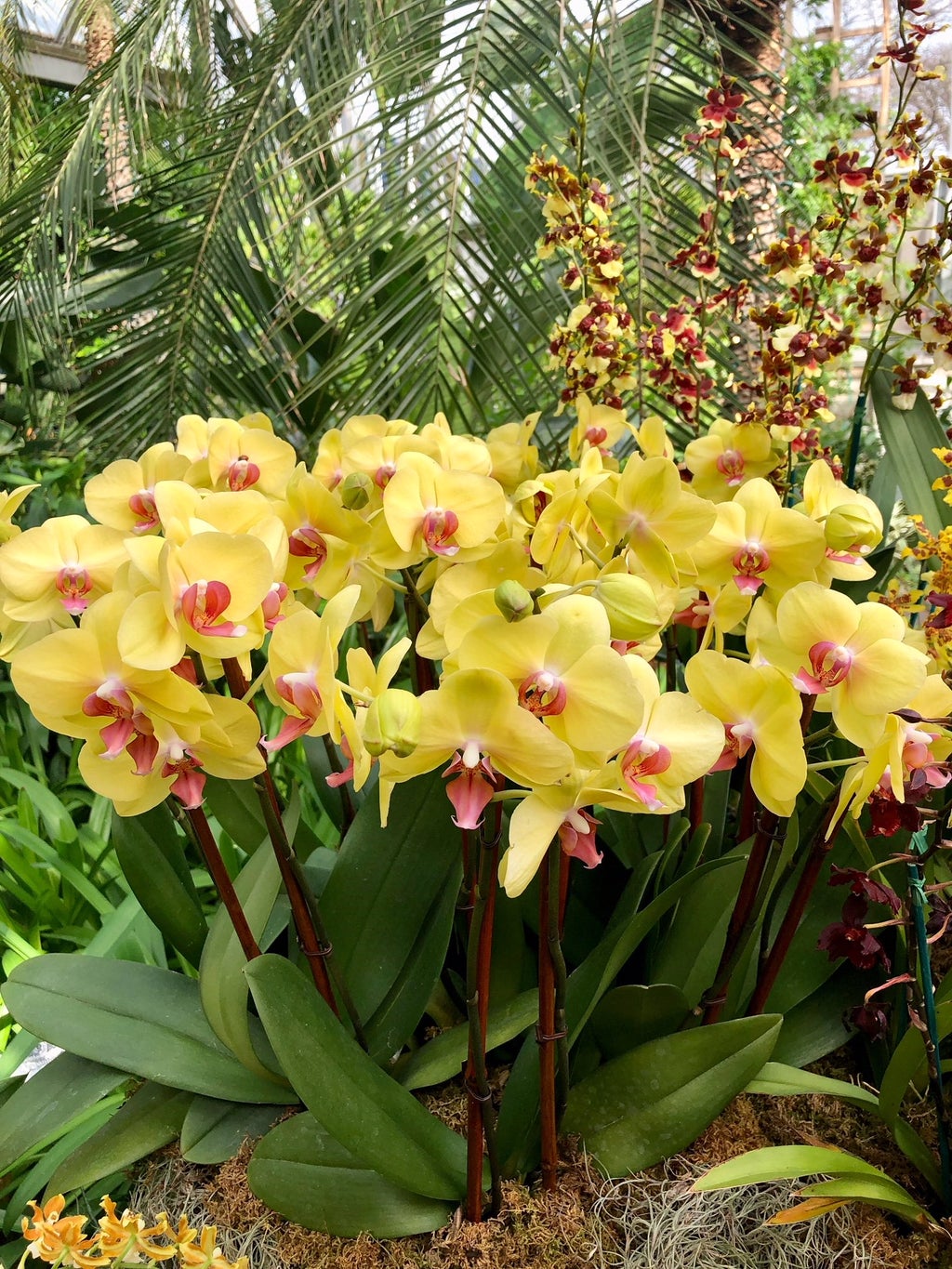 After my journey through the rainbow of horticulture, I was fascinated with each individual detail that the Orchid Show featured. Whether it was interesting light fixtures, indoor trees, orange fruit bushes, astonishing crystals, or the amazing outdoor pathways, I fell in love with the liveliness.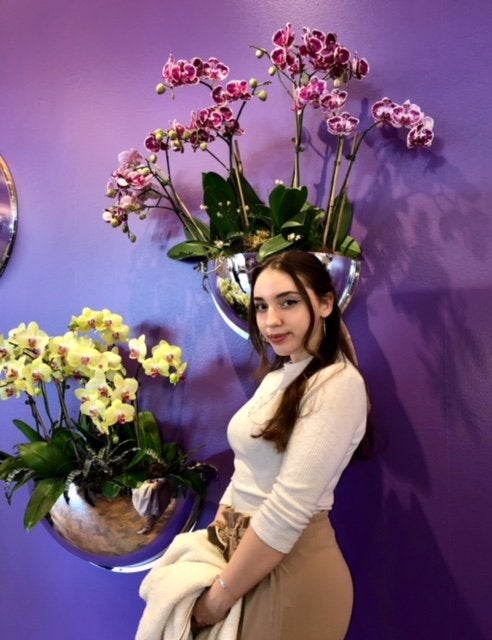 If you are ever thinking about experiencing the Orchid Show at the Chicago Botanic Garden, be sure to check out their library and gift shops!