I Applied for 20+ Internships and Didn't Get Any of Them
The summer internship. When you look at your social media news feed any time between May-July, it can seem like everyone has a summer internship...but you. If this was how you were/are feeling, trust me, I was in this exact boat this past summer.
I applied to various types of media-related internships with several different companies located across the country. Out of all that time searching and applying, I received just two interviews, and I didn't land a single one of them. As a rising junior, I felt this urgency to lock-down an internship because it seemed to be what everyone else in my year was doing. On top of this feeling of not meeting expectations for someone less than two years away from graduation, I began to feel like perhaps I wasn't doing enough, so I took a look inwards and made a personal inventory:
Involved on campus? Check! I was already a member of a few clubs on campus and held leadership roles in most of them.
Major/Course Rigor? Check! I had earned a spot in one of the most competitive programs in my college, which is one of the best mass communication colleges in the country.
GPA? Check! It was well above the applications' minimum requirements. 
So why wasn't I being offered even a single internship? Honestly, I don't have a better answer than the one every mom gives, "Well, honey, I'm sure the company gave it to someone very deserving." 
Yeah, I'm sure they did, but what was it about me that fell just below the line of "very deserving"? Truth is maybe there's something(s) that needs tending to, but other times, it can just be that they decided to go with someone else for a reason unbeknownst to anyone but the person making the hiring decisions.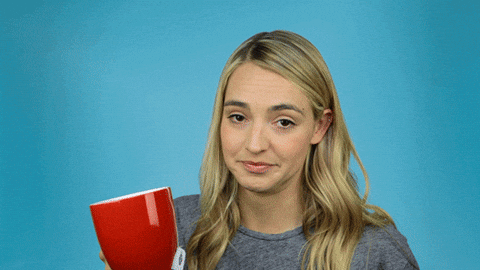 During my first interview, I was panicked because not only was it for a spot at a prestigious company, but the interview was scheduled for 11 am, which was when I was supposed to be on my way to Atlanta. My GPS had me in the middle of nowhere. No. Where. My reception was so poor that my GPS showed me driving through the forest next to the road I was on rather than on the road I was very much and definitely driving on. I was completely and utterly lost and eventually decided there was no way this banjo-playing, backcountry road was ever going to lead anywhere remotely close to Atlanta, so I turned around and started driving in the direction I had come. At this point, it is about 10:45 AM. Craaaappp. All I see are trees, and every road looks the same. The houses are so few and far between that there was nothing to use as a landmark to know if I was just driving in circles. Good, good. This is great. Maybe I would just pull off to the side of the cleared field and take my phone interview there…No, that's how people get murdered in the intro to Criminal Minds…better not do that.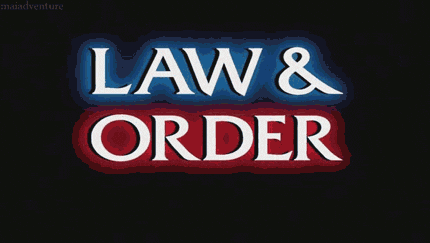 By some grace of whatever power at be, I made it back to the main road that had led me to this outtake of civilization, and I was anxiously turning into a gas station at 11 AM on the dot, as my interviewer called. I answered, parked the car, and completed what I felt to be a solid first phone interview. After the interview was over, and I was heading toward the highway, I turned the radio volume back up. Jimmy Eat World's "The Middle" was on. Now, I'm not a religious person, but the aptness of the song's lyrics to my then-current situation was something equivalent to a musical divine revelation.
By the time summer was more than halfway over, and when I had *sort of* gotten over the disappointment of not receiving any of the internships I applied for, I received a call from a casting director friend I had met a few months back while working on a short film. She had recently started her own company, had just booked an awesome new show, and needed someone to fill in for her regular casting assistant for a few weeks. The time she needed me to work was precisely the time I had left in my summer. It seemed perfect (and it was paid!).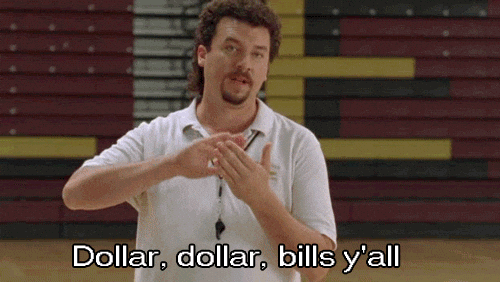 Networking there was great—I met soooo many new people who are experienced in the industry I want to go into after graduation. I learned a bit about how the extras casting business works and about how sets work from the technical side, all while earning some money! I wouldn't have been able to partake in this awesome experience if I had gotten one of the numerous internships I applied for, and I'm confident that the knowledge and the experiences I gained as an extras casting assistant will help me get hired for a job I truly want once I graduate.
We're not all meant to follow the same path—maybe you're the person who secures a new internship every summer and that's fantastic, or maybe you're the person who doesn't get an internship at all and gets a job instead and that's fantastic, too. Just remember to continuously strive for goals and opportunities that will help you get to where you want to be after graduation. So, if you feel yourself getting down and out about not getting enough internships, or any at all, be sure to listen to "The Middle" and remember not to write yourself off yet. Just do your best, give it some time, and everything will be just fine.