Her Campus UFL is an equal opportunity organization. All are welcome to apply.
Her Campus UFL is the University of Florida chapter of HerCampus.com, the #1 online magazine for college women. We publish articles every weekday during the fall and spring, plan engaging campus events and create social media content for a community of empowered, creative, go-getter collegiettes. Our team of writers, editors, social media superstars and event planners has earned the Elite Level Chapter ranking — which means we perform in the top 5 percent of all 400+ Her Campus chapters around the world.
We're looking for new team members who are self-starters and passionate about all things digital media and creating content for an audience of college women at UF and beyond. Alumnae of Her Campus UFL have gone on to work for Insider, POPSUGAR, NBC Universal, Her Campus Media, Mashable and Polygon (among many other outstanding media brands and companies).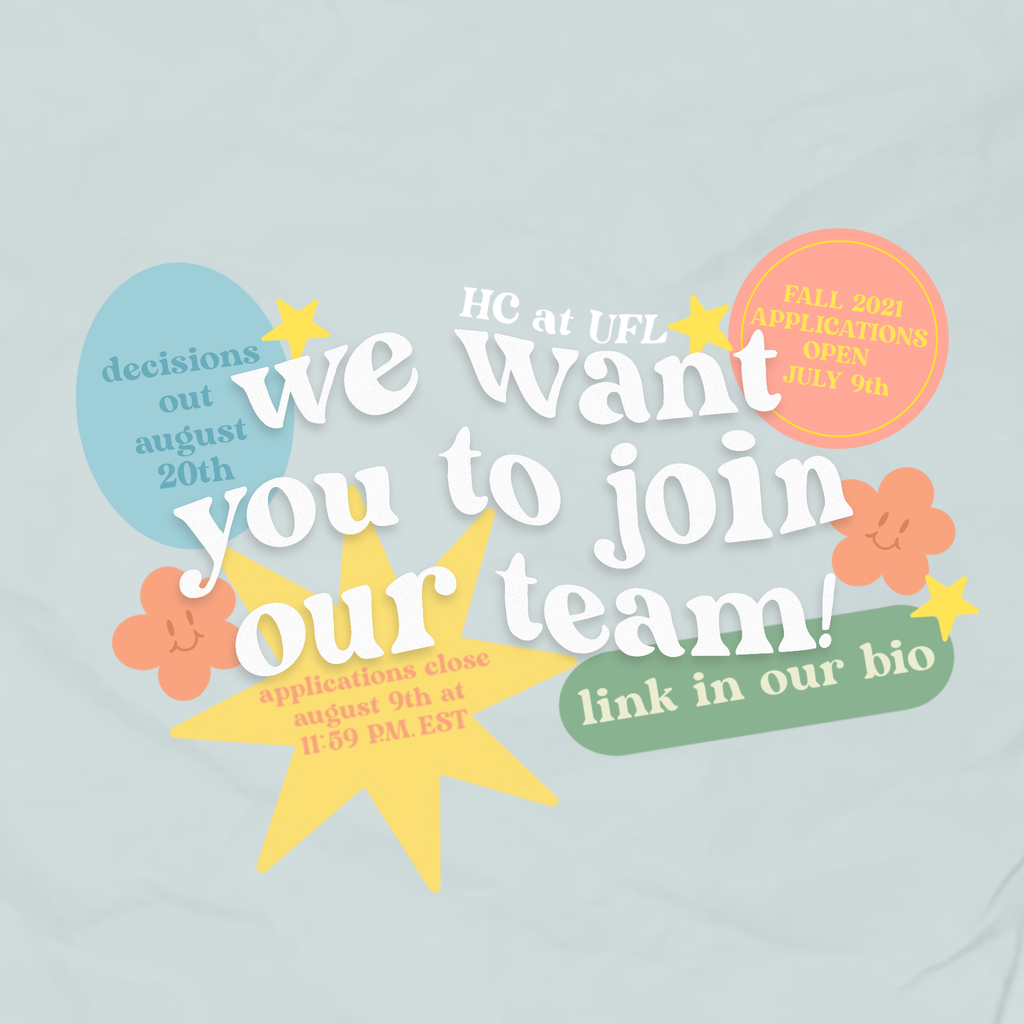 If you're an undergrad at UF who is:
Interested in pursuing a career in any facet of media, communications or digital marketing
A self-starter with tons of ideas
Looking to join a supportive, fun group of like-minded college women
Eager about creating meaningful work and expanding your portfolio
…we'd love to see your application(s)! Keep reading to learn more about our open positions and application details. We have three teams: Editorial, PR/Events and Social Media. We are also opening up a new leadership opportunity to serve on the executive board. 
Applications are due Aug. 9 by 11:59 pm EST. Questions? Email Campus Correspondent Julia Mitchem at [email protected].
1. Editorial
2. PR/Events
Public Relations/Events team members are instrumental in the success and promotion of Her Campus UFL on campus and beyond. PR/Events team members plan and execute tabling events, outreach and interactive events partnered with other student organizations, promote Her Campus UFL content on their own platforms and participate in other promotional events. The PR/Events team may also have opportunities to take part in exciting sponsored events and campaigns, like the Her Campus Tour. If you're an event planner extraordinaire, creative marketer or aspiring PR professional, this is the position for you. Click here to apply to the PR/Events team member position. 
3. Social Media
Our Facebook manager would know how to navigate this classic platform. We want our FB manager to spread our events and articles efficiently for the best engagement and an effective reach. We are looking for someone who knows how to use all of this platform's features. You will work closely with the rest of the social team to create cohesive content. Required: Previous social media experience. Click here to apply for the Facebook manager position. 
Our Twitter manager has a great sense of humor and is constantly repeating the newest memes and up-to-date with current events. We want to create an approachable, casual and fun social presence on this platform. You will retweet content from other chapters while creating original content tailored to our chapter. Required: Previous social media experience. Click here to apply for the Twitter manager position. 
Graphic designers set the first impression for our content and brand. We want to create an inclusive and empowering environment for all identities. Our chapter is looking for creative and innovative individuals who aren't afraid to push boundaries. You will work closely with our lead designer and will be part of a design team. You should be comfortable working with others, especially on bigger projects. Required: Previous design experience. Click here to apply for the graphic designer position. 
4. Leadership
Campus correspondent assistants help with running all levels of our organization. We are looking for members who are passionate about HC UFL and building our organization. You will help lead editorial, PR/Events and social media. You will gain invaluable experience in communications through our chapter! The assistants will also help with campaigns from Her Campus Media. In the past, we've worked with big brands such as Vera Bradley and Garnier. Required: Previous leadership experience. Click here to apply for the campus correspondent assistant position. 
Meet our Campus Correspondent, Julia!
Editor-in-Chief Julia Mitchem is a fourth-year journalism major minoring in Spanish. This is her fourth year on the team and second year as a campus correspondent. She was previously a Her Campus Media intern, features writer and features editor. Her writing can be found on BuzzFeed, Wholy Dose, Atrium Magazine, Her Campus UFL, WUFT News + more! She loves advocacy, content creation and creativity, so she is currently trying to gain experience in as many areas of the communications field as possible. Julia is passionate about empowerment, especially regarding women's rights.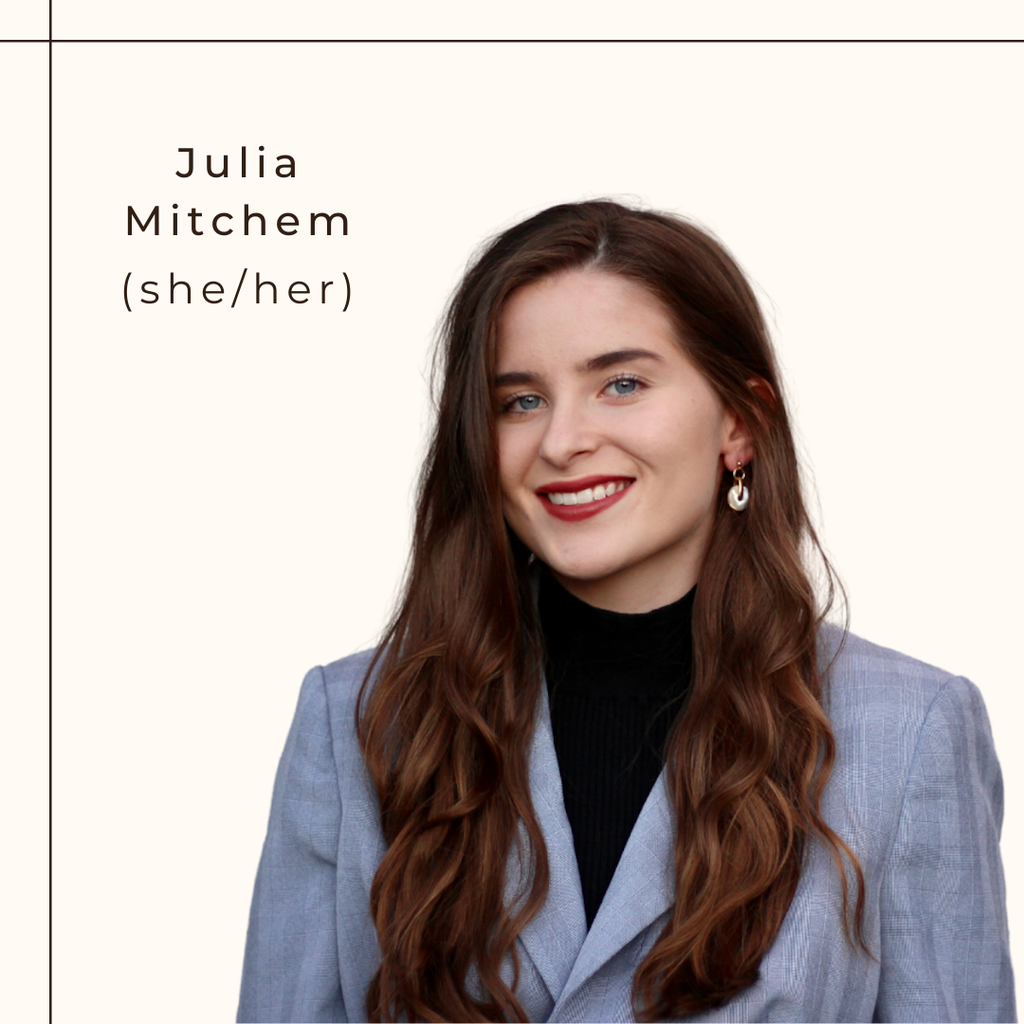 Frequently Asked Questions
1. Are Her Campus UFL positions paid? 
Like the majority of college-level media experiences, all positions with Her Campus UFL are unpaid — but you will, without a doubt, gain invaluable real-world editorial and media experience and expand your portfolio. Her Campus Media also offers internship credit!
2. Can I apply for more than one position?
Yes — you may apply to more than one position, but if accepted, you will only be given an offer for one position. We recommend applying for your top two choices. We want you to give each application your all!
3. What's the deadline?
Applications close on Aug. 9 at 11:59 pm EST. Late applications will not be accepted.
4. Who can apply?
We accept UF undergraduate and graduate students. (Yes, this includes incoming freshmen!) We do not accept alumni or Santa Fe College students. 
Questions? Please contact Campus Correspondent Julia Mitchem at [email protected]