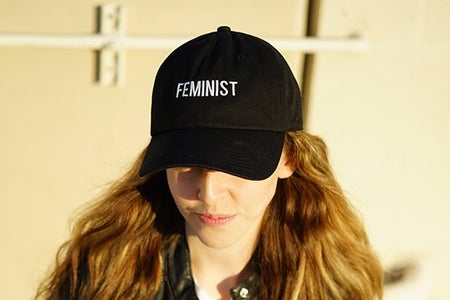 Laura Claypool / Her Campus
Thank You, Tallahassee: To the Women Who Taught Me
It has been a whirlwind of an experience going from our most gorgeous Gainesville to the trenches and absolute horror of the Tallahassee landscape, including the FSU campus (sorry, I'm still a Gator). Yet, through my internship I had the blessing of meeting three women who undoubtedly will impact my life for years to come. Two happen to be my bosses, and by no means am I kissing butt by writing this love letter to them. The other was my partner in crime during this experience, and she taught me how to make TikToks. Let me introduce you to these amazing women.
Gianna
I'll never forget the moment I walked into Office 220. I was so shaking with nerves in an oversized blazer that I despised but wore it to seem assertive on my first day. When I walked in, it was undeniably awkward, and I didn't know whether to give a Miami cheek kiss or a firm handshake. Instead, I introduced myself and scurried along to the front desk. Gianna was nice and explained to me that she would be cooler after the session than she would be during. I had no idea what any of this meant but for the first few days, I kept quiet and did what she said. It was scary answering calls and when I messed up, she would smile and say it was okay. Now knowing her, I think her smile masked the "OMG this girl" look. Out of a nine-week legislative session, we immediately became close around the second week, and I saw her as a friend more than a boss.
She gave me loads of advice that I know I'll keep forever. Her little cafecito runs showed me how much she cared for others and would relieve their day any way she knew how. This was her first session and the amount of strength she showed was astonishing. She ran our team. Without her, I can attest that our office would've imploded the first week. She is without a doubt a pillar of determination, strength and pure badassery.
From her Rosa impressions, to her ability to call me out when I get full of myself, she has made my experience one of a kind. One thing that has stuck with me from this experience was her words about why she had chosen Sofia and I to intern at the office: "I want to give young women the opportunities I never had the chance to have." Thanks to her, I was given this incredible experience and the ability to one day do the same for another.
Lucero
My Gator queen, the one who makes it bearable to be in a Seminole office. I remember being scared of Lucero when she was making her debut in Tallahassee. I had now felt comfortable with Gianna but was assigned to a new boss. However, the moment she walked into her office (featuring a beautiful calendar of shirtless Firefighters), I knew that everything would be just right. As time continued on, Lucero became one of my best friends. I always felt safe and confident with her around. She was like the big sister I never had. She (with G and Sof) would hype me up anytime I'd walk in with a new outfit or have a 'Karen' moment.
Being a gator, she offered me advice (and spilled some tea) about UF and her years there. She'd ask me what I wanted to do with my life after graduation. That was the first time anyone had seriously asked me. Every now and then I switch it up. When I'm around my family and they pressure me to "think of money," I'll say I want to be a corporate lawyer. The times I'm being honest with myself, I'll say I want to focus on human rights law, primarily helping women whose rights have been violated through situations such as domestic violence and trafficking. Lucero makes me feel safe enough to be honest and confident in my abilities. When we talk, I feel like I have someone on my team who's always rooting for me. That alone made me feel at home in Tallahassee. To me Lucero symbolizes home. Her and I come from similar backgrounds and seeing how far she has come makes me feel like I have a shot at doing it too.
Sofia
Sofia is one of a kind. She and I were Team JJR baby aides and experienced the legislative session and its craziness together. I remember looking at my clock every morning on Monday, Wednesday and Friday at 10:30 just waiting for her to come in. She'd walk in with her tote bag and would immediately radiate positivity. She may not describe herself as a ray of sunshine, but she's the type of person who, no matter what's going on, lights up a piece of you inside that instantly changes up your whole day for the better.
She's a TikTok star in the making and more importantly, a young woman who will make an impact in this world. I may not know anything, but I swear on my "That's So Raven" vision powers that Sofi will bring her light and intuitive thinking into Florida politics and honestly, it's just what we need.
We both witnessed the pain of wearing heels in the Florida Senate, as well as the torturous printing room. She'd make the sacrifices of going downstairs to the parking garage (with a special package). We'd both fangirl over Senator Pizzo (mainly me), but she'd fangirl the most for Senator Torres. Sofi was always there to defend me and also give me a ride. Big shout out to the office for my rides home. She's a Miami girl, and for me that means she can always count on having a ride or die friend in me.
Final Goodbye
As my time being a Tallahassee intern is reaching its end, I know that I will always be Team JJR for life. These three women have shaped me in more ways than one. They have given me hope that, in a primarily male workplace, there will be women to support you no matter what. I also want to mention Abby, Kersti, Jenna, Daniel, JJ, Jessica, Travis and Ryan who made each day, each walk in the hallway and every run to the floor bearable. Thank you for the many laughs, and I hope my time made a little impact on your session too.