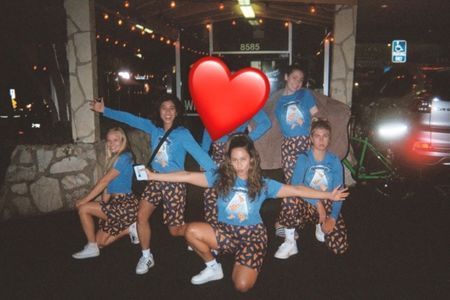 A Thank-You Letter To My Roommates & Neighbor
You know who you girls are. Thank you for giving me one of the best circles a girl could be blessed with this Thanksgiving season.
Dear Roommates & Neighbor,
When I think of my living situation for this year, I can't help but smile. I smile because I know that I'm surrounded by love, support, encouragement and laughter among each other. This is probably the first year where my apartment hasn't felt like an apartment, but yet a home. To the fluffy pink living room rug to our mismatched dining room table stools, I feel welcomed to a "home" that is ours every time I walk in. But it isn't just the furniture that makes our university apartment feel comforting… it is the 3 roommates and 1 neighbor that makes me feel at home. With this, I'm forever thankful.
Roommate #1 - your straightforwardness, authenticity, spontaneity and genuine care for others inspires me. You value "living in the moment" and "spur-of-the-moment" situations - something I myself, as a planner, never really cared for. You're there for me when I need to vent, cry, laugh and be crazy with. Every year I've seen our friendship grow in ways that I never thought. When you cry, I cry and when I cry, you cry. You have this way of really putting yourself in other's shoes, and giving your time and attention to the people you're surrounded with. You think and love deeply and I believe that is only one of your many admirable traits. You inspire me.
Roommate #2 - you are such a light and could never hurt a fly. I've seen the most mature growth in you from your freshman to junior year. It makes me so happy to see that you're no longer afraid to speak up for what is right. Just by living with you this year, I feel like our friendship has grown stronger in knowing that you are always there to lend a listening ear and hug. I never knew that we were alike in so many different ways. You are a sweet, compassionate soul that gets along with pretty much every single person you meet. When you enter a room, you immediately lift it with your presence. To the "Shrek" jokes, silly dance moves and your love for pink and sparkles, you create contagious energy. Never change.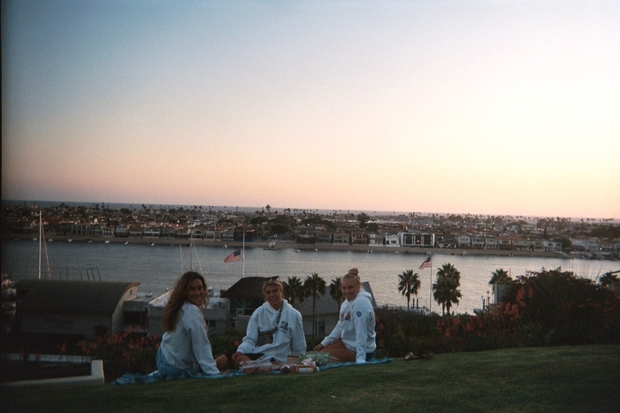 Roommate #3 - my Libra sister. Honestly, hearing that we were going to have a random roommate assigned to us… we didn't know what we were expecting. Yet, how is it that we are born one week apart, decorate our sides of the room with the EXACT same color pattern and are both Keeping Up With the Kardashians enthusiasts? I don't know, you tell me. Living with you and welcoming you to our circle has been such an effortless transition. The fact that you've been putting up with our weirdness...thank you. I'm so blessed that you are not just "our roommate" but a friend to us all. I wouldn't have wanted it any other way. Can't wait for our "Valley Trip!"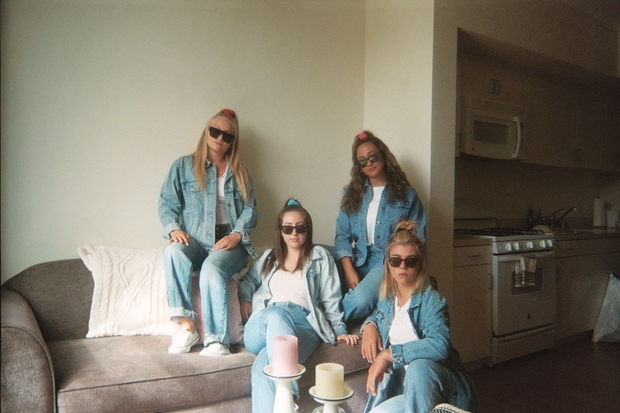 Neighbor #1 - yes, you. The girl that is constantly over and practically lives with us. I love it. We've been through it all since freshman year, and to be able to do college with you, I'm so blessed. You are my sister in Christ that I've always prayed for... constantly inspiring me, encouraging me and bringing me back to my roots. To have a friend that only wants to see me succeed and grow in life warms my heart. We're both sooooo different, yet so similar. I think that is what makes our friendship so unique, yet strong. You've been able to help bring out qualities in me that I never knew I had and have been nothing but a positive impact on my life. I'm so grateful that my life-long friend lives just next door.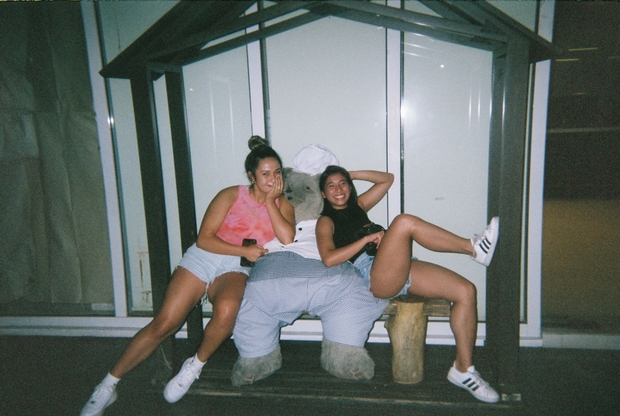 There was a moment when I was walking back from the laundry room. I was steps away from the front door, and I had stopped. I heard all of you laughing together over a story that happened the previous weekend. The heart-warming giggles had made me really pause and send a special arrow prayer to God for the blessing that is you girls.
Cheers to our year together.
Love,
Bec