Everyone has a hair story. What's yours?
Growing up, my hair transitioned from various patterns, thickness and lengths: long, short, (naturally) straight, wavy, curly, thick, medium, balayage, ombré. I could probably keep listing. However, as I reached middle school and high school, my hair started to establish it's own wave pattern. I hated it. During that time, my flat iron became my best friend. I only liked myself with straight hair, and a large factor of it was the fact that friends and family members told me they preferred me with straighter hair. Yes, no one was forcing me to straighten my hair, but at such a critical, developmental teenage stage, I couldn't help but feel the need to straighten my hair before I walked out the door. I did not want to accept my natural hair, and I desperately wanted it permanently straight.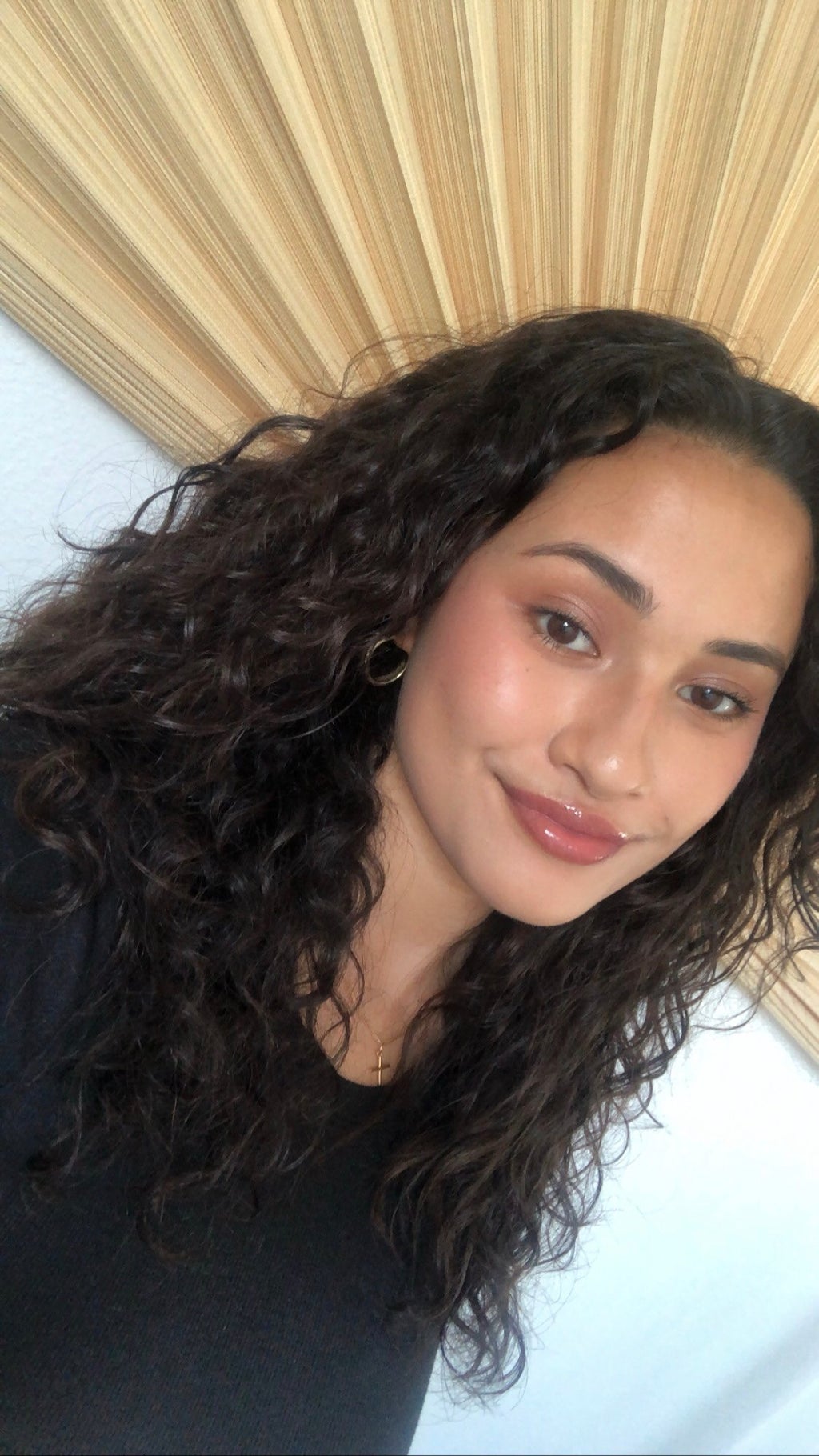 Along with this, I had no sisters or "older sister figures" to teach me what exactly a haircare routine was for wavy and curly hair. And I guess it especially doesn't help when your mom has pin-straight hair and your dad is bald.
By my senior year of high school, I took one small step back from using my hair straightener, simply because I was too tired to wake up every morning and straighten my hair. Yet, starting my freshman year of college and throughout the rest of my college years, I became more comfortable with stepping out with my wavy/curly hair (I say "wavy/curly" simply because to this day, I get something different every time I come out of the shower).
Not only was I receiving compliments from strangers and friends, but I met other wavy and curly-haired friends at UCLA who inspired me to embrace my very own natural hair texture.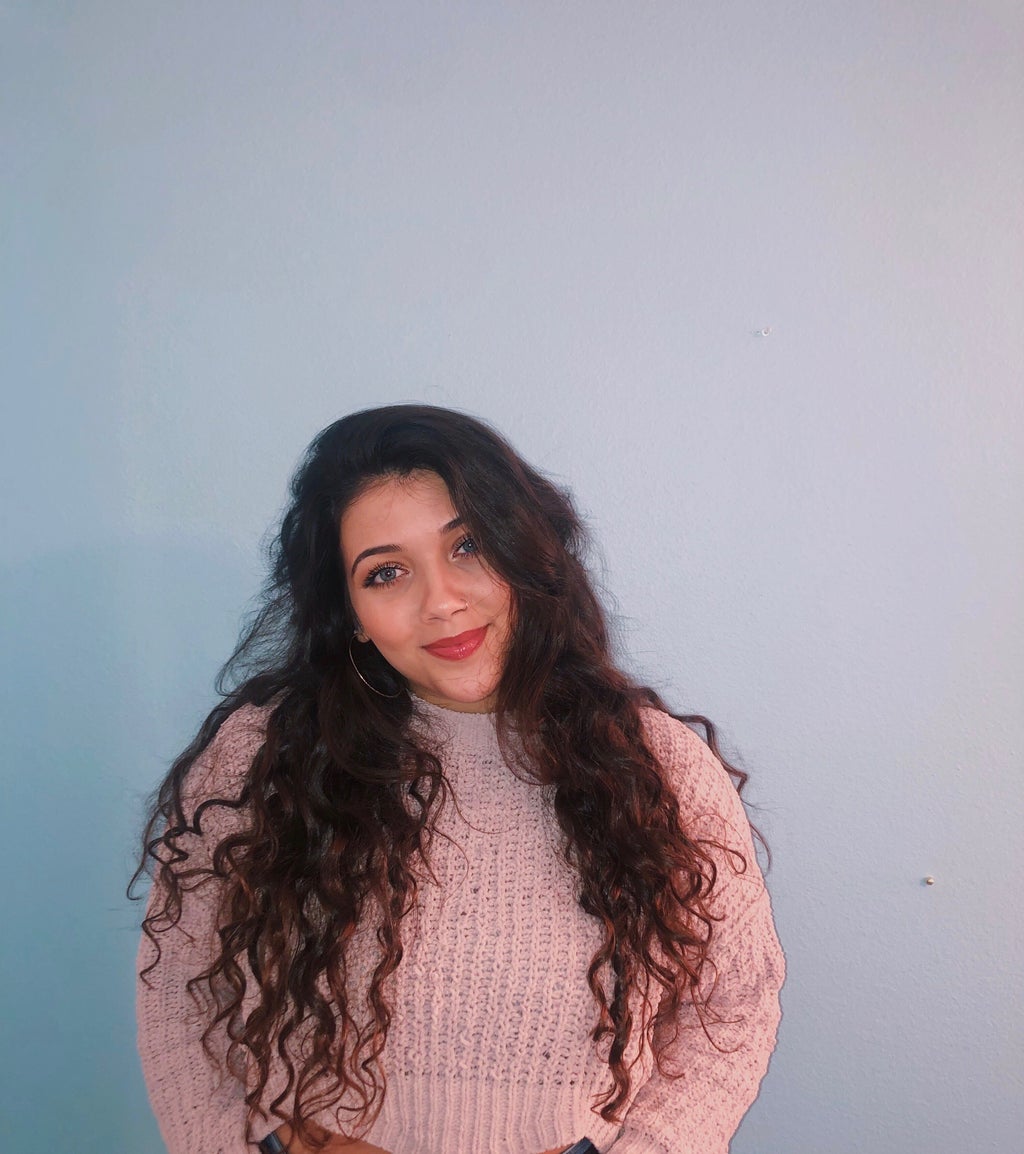 (Pictured: Friend, Sophia Lahmidi)
Yet, the biggest change that happened was when I landed on (yup, you guessed it) curly-haired Tik Tok. It was specifically the trend where the voiceover teaches you how to diffuse your hair. I had no idea what diffusing was until the Tik Tok trend. Shortly after, I found myself watching influencers and Tik Tok accounts that specifically educated viewers on how to properly take care of your curls. I even learned that after years of heat damage, oftentimes you have to reteach your hair how to curl, simply by twirling the hair between your fingers after scrunching your products in!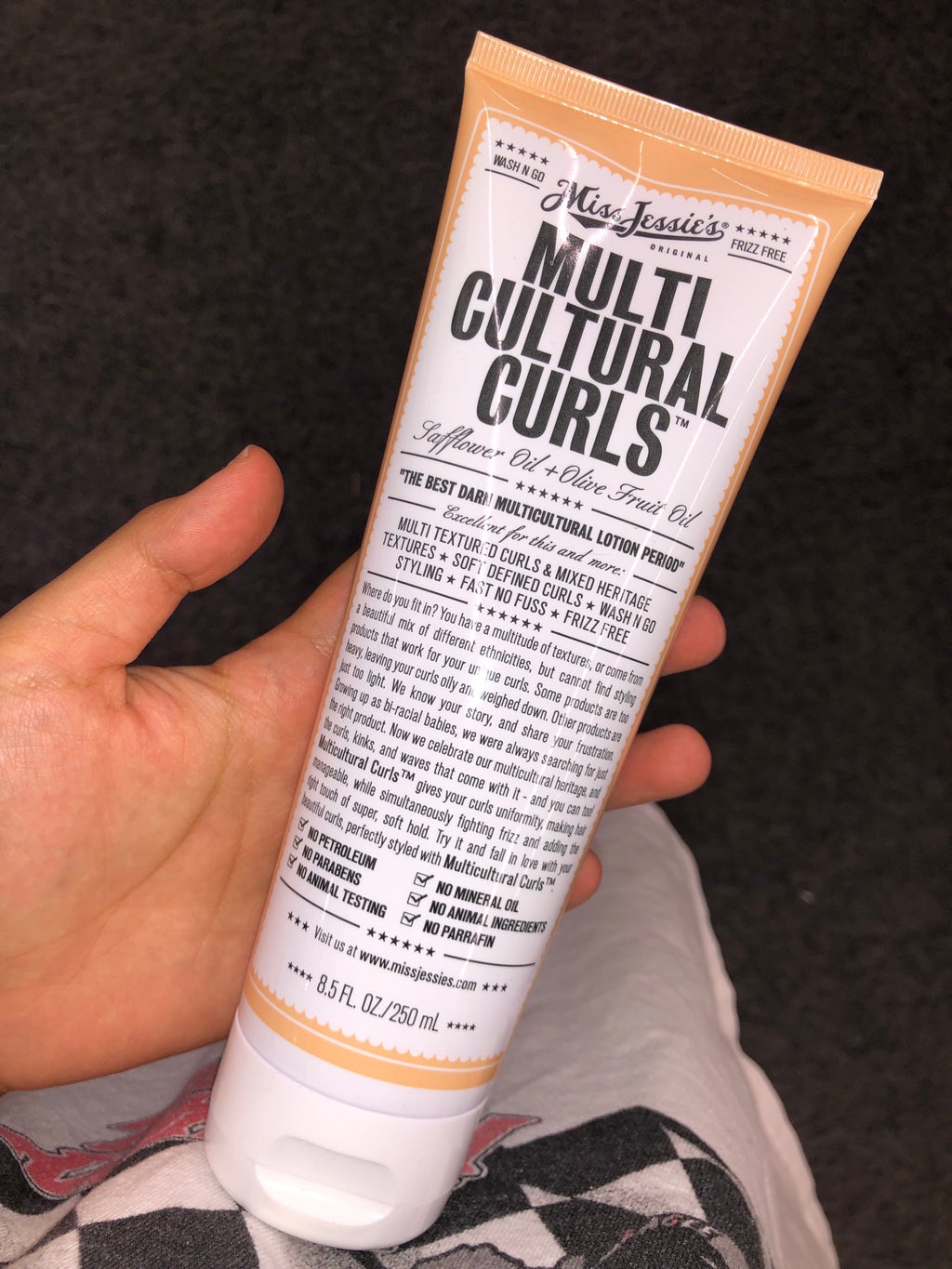 I look back at old pictures and notice how desperately my curls and waves wanted to shine through. Yet, I let my flat-iron win the battle at the end of that day.
During my summer internship, I had the pleasure of interviewing a curly hair influencer who made a comment that stuck out to me. She said, "I finally got to a point where I didn't feel the need to straighten my hair for a special event. The hair that I was born with IS special event worthy. It took that realization moment for me to truly be comfortable in my natural hair."
Are there many days where I prefer my outfit with straight hair rather than my natural hair? Yes. And that's okay. I'm still working on it. Still, today I'm proud to say that I'm fully open to finally loving the unique hair I was given. I truly get excited coming out of the shower, because my curly hair routine serves as a simple reminder of my journey towards embracing my natural hair. God-willing if I have a daughter who has curly hair, I hope to be her example and teach her how to properly love and nourish her locks.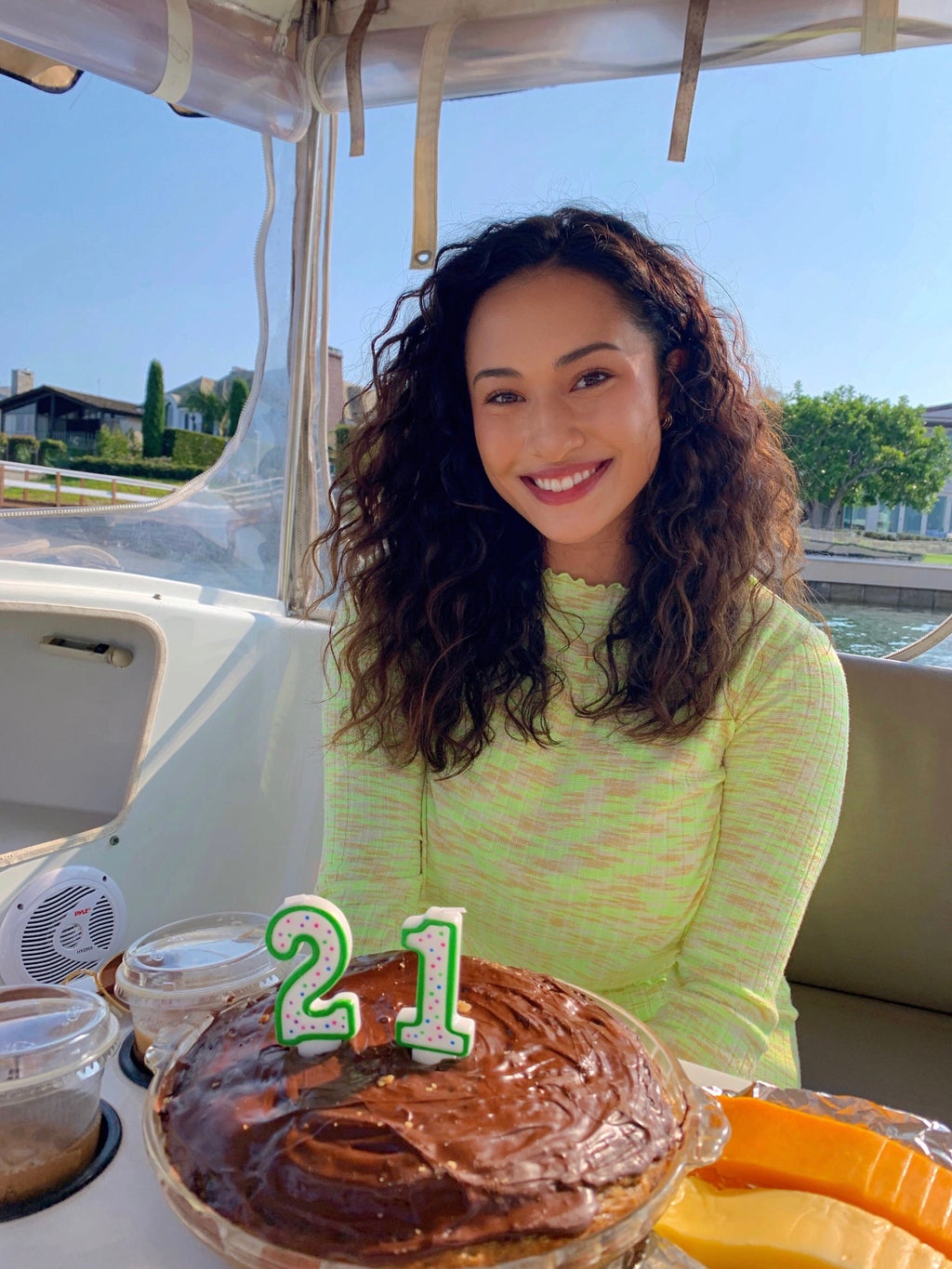 For anyone that struggles with accepting their natural hair texture and wants to start to do so, be reminded that it won't be an overnight process. There will be flat, poofy and frizzy days. Nevertheless, continue to learn with all the sources available on YouTube and even Tik Tok. Figure out the curl pattern that you have and find products suitable for your type. Lastly, next time you book your next hair appointment, find a stylist who either has curly hair or has a history of working on curly hair. I had the pleasure of finding stylists within my city who gave me cuts that would accentuate my natural texture. I promise you, it's a game-changer.
We talk about "skin-confidence" and "body-confidence." Why not hair-confidence? If you're up to it, I challenge you to ditch the heat tools and see what you end up with! To my naturally curly and wavy-haired readers, let's take that step of self (hair)-acceptance. You up for it?