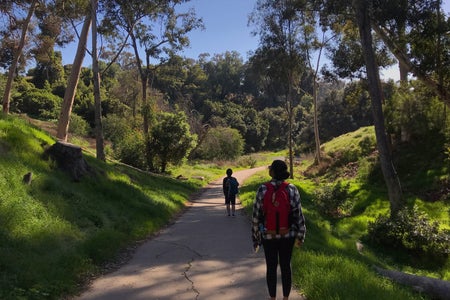 I Went On A Spontaneous Adventure & Was Reminded Of What It Means To Live In The Moment
Have you ever had the sudden urge to stop whatever you were doing and get on a bus headed to a new city? If not, I would highly recommend it. Over President's Day weekend, my friends and I decided to go to San Diego for a day. It was very spontaneous and very last-minute, but worth every second and every dollar spent. Sometimes you need to break out of your comfort zone and do something crazy (within reason) to revitalize your inner child and remind yourself what it means to truly be alive in the moment. Read below for a recap of my day and for some inspiration for your next spontaneous adventure.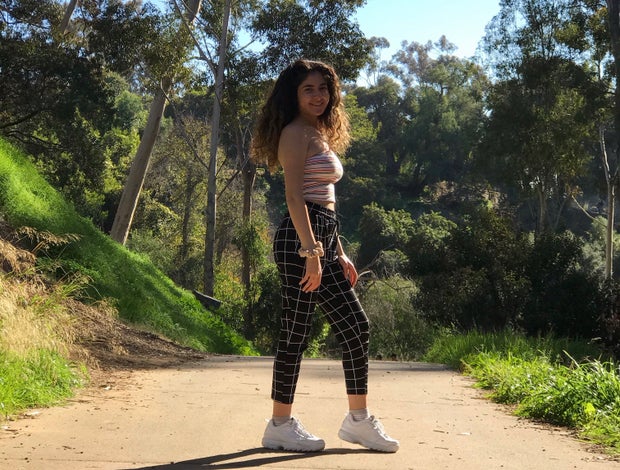 Kristin Ishaya
The Decision
This whole trip actually started out with piercings. I know that may sound a little confusing, so let's take it from the top. I had wanted to get my ears double-pierced for a long time, and I was finally ready to go through with it last Sunday. My roommate and another friend helped me search through dozens of places online until we came across Karma Beverly Hills, which for me was the most affordable and practical, location-wise. By the time we had chosen the place, it was already 7:00 PM, and time was running out since Karma Beverly Hills was closing at 8:00 PM. This is where the spontaneity kicked in.
Already feeling giddy with joy and high on adrenaline for what was to come, I felt like I could do anything. That is when my friend had the bright idea of taking a bus to San Diego right after I got my ears pierced. I thought he was joking at first, but I soon realized that he was being dead serious. I turned to my roommate, and she was down to go too, so I obviously agreed. 
Kristin Ishaya
The Journey
As soon as we left the piercing shop, we Ubered back to my apartment, packed in 10 minutes and got on the FlixBus headed to San Diego at 9:40 PM. Most of the bus ride consisted of napping and looking out the window dramatically while listening to Twenty One Pilots. Once we arrived at our hostel, we explored the place a bit and then knocked out to prepare for the long day ahead. 
San Diego in a Day
This is where things got really fun. Once we had eaten breakfast, we decided to rent bikes and bike from each destination to the next instead of Ubering everywhere to save money. Our first stop was downtown San Diego. We biked about 40 minutes to the harbor and took some photos while enjoying the early morning breeze and beautiful ocean views. Then, we walked to the renowned Kissing Statue and continued to the fish market to grab some food, but ultimately ended up dining in the Cheesecake Factory (it is too good to resist). After that, we walked around the downtown area for a bit to sightsee and then hopped back on our bikes.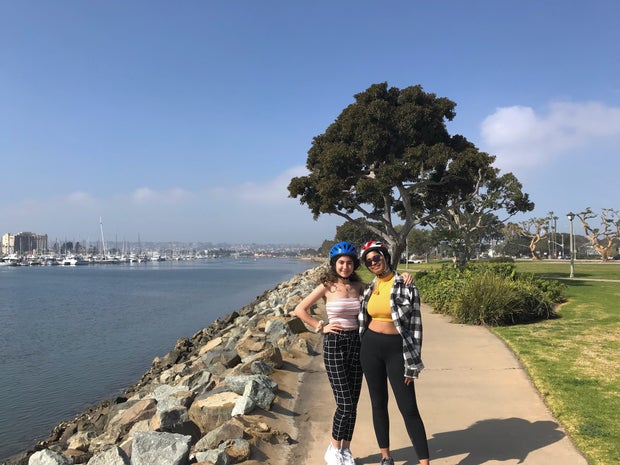 Kristin Ishaya The next stop on our trip was Balboa Park. It took us only 20 minutes to get there, but we had so many hills to bike over that it felt like an eternity (my legs are still burning). However, the views did make up for it. I had only been to the park once before when I was younger, so it was very exciting to see everything again in a new perspective. The giant trees, friendly people and adorable animals made me feel so happy and at peace.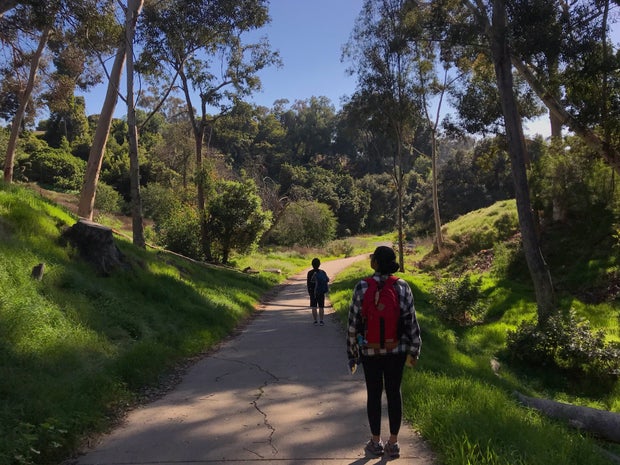 Kristin Ishaya Our final stop was La Jolla Cove. We biked almost two hours to get there, and I can honestly say that I have never had such a workout in my life. There were some points that my roommate and I felt like giving up and calling an Uber to head back, but we pushed through the pain and managed to arrive at the beautiful cove. Legs aching, butts numb and stomachs hungry, we took in the jaw-dropping view in front of us. The sun that was setting over the horizon painted the sky with a kaleidoscope of colors and blanketed the ocean with its warm hues. It felt like a scene straight out of a dream world. After basking in the cove's beauty and taking a million photos, we headed back to our hostel so that we could catch the FlixBus home.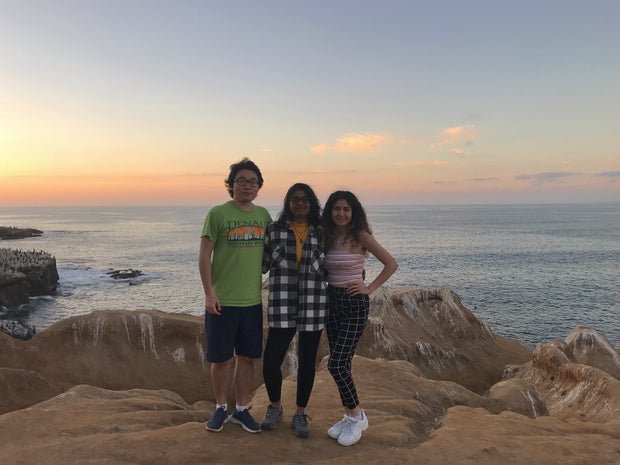 Kristin Ishaya This trip was both strenuous and rewarding, and I ultimately enjoyed it. It taught me that sometimes you just need to get up and go somewhere new just for the sake of it. Spontaneous adventures are needed every now and then to maintain our sanity. If you are always stuck in the same deadbeat daily routine forever, it will feel as if life is passing you by. You need to live in the moment and remember to have fun.