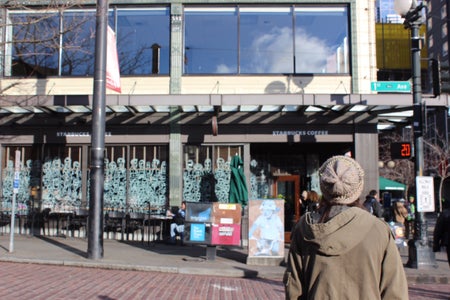 I Travelled to Rhode Island By Myself When I was 16: A Journey Of Self-Discovery
To be young is to be able to live without constraints, obligations or responsibilities. It is to have your whole life ahead of you, and to have a million different paths to choose from, some unwalked and some worn. At 16 years old, this became very evident to me. Knowing how important this time in my life was, I decided to take a big step in finding myself and exploring the world as I saw it by travelling solo across the country to Rhode Island. I was able to become more aware about myself, and fell in love with the freedom and spontaneity that came with feeling young and alive in the world. Here is my experience, and the many reasons why you too should take a solo trip: 
I wanted to visit a place that I had little knowledge of, and somewhere no one else I knew had been before. I hoped to just walk off the plane with no expectations and a blank slate, ready to be filled with new experiences and good vibes. Not only did Rhode Island fit this description, but it was also home to Brown University, a school which I was very interested in attending at the time. The state is a close neighbor to other East Coast places like Boston and New York, and also just a car ride away from Providence, Rhode Island. Thus, I decided Rhode Island was the best place for me so I enrolled in a class at Brown for the summer and found a place to live on campus. Soon, I was on a plane heading Rhode Island, ready for a 2 week trip with me, myself and I. 
The plane ride consisted of many hours and a short layover in New Jersey (FYI: Always stay updated on your flight because the terminal could always change, and it is NOT fun finding out last minute just before you are supposed to board). Upon exiting the plane, I felt a rush of exhilaration. At 16 years old, I was alone...by choice! No one knew my name, and it felt amazing. I could be whoever I wanted to be. On the ride to the university via shuttle, I felt that I could truly breathe. Not only because I was no longer being bombarded by the LA smog, but also because I no longer felt weighed down by my past, my mistakes, my ties to other people, obligations or reputations. I was a blank slate, truly young and inexplicably alive.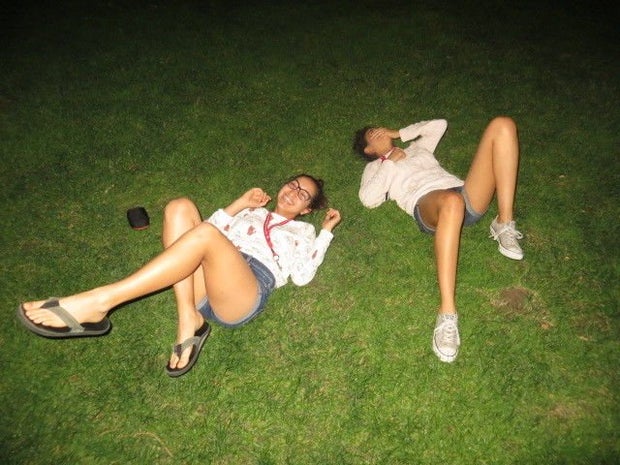 When I got to Brown, my bag barely even had a chance to touch the bed before I was out and about in Providence. I explored the city, the food, the culture, the art, the old brick walls and every inch of land I could sink my sore feet into. In the one class I took, I learned about the psychology of good and evil, and collaborated with people from all walks of life. I befriended a girl from Rio, Brazil who discussed the differences between Brazil and U.S., from school systems to beaches. I befriended a boy from Ireland with bright orange hair, the hardiest laugh I had ever heard and a vast amount of knowledge about the Freud. These new people soon became my close friends, my adventure partners in a state that was mutually unfamiliar to all of us. They also became my connections to the rest of the world. They helped me flip to another chapter in my journey of self-discovery. And they taught me about a world beyond myself, enlightening me to new perspectives I had yet to consider.
I will never forget the night we went out past curfew, walking through the brightly lit streets of Providence. We watched men on boats light up the lake in the center of the city, with balls of fire for the coming WaterFire festival. And we talked for hours on hours, just about ourselves and who we each wanted to become. It is an enlightening experience to reflect on and deconstruct who you are, to then rebuild yourself again in the image you want without any expectations. I admit, I stretched some truths and highlighted some aspects of my life to these people that maybe did not deserve as much exaggeration  then I let on. If I was surrounded by people I knew, I never would have said such things. But, I was not. I was alone and listening to myself tell these people my stories, which made me realize the parts of my life that were important to me and that I wanted people to know. I learned about myself in ways that I had not expected.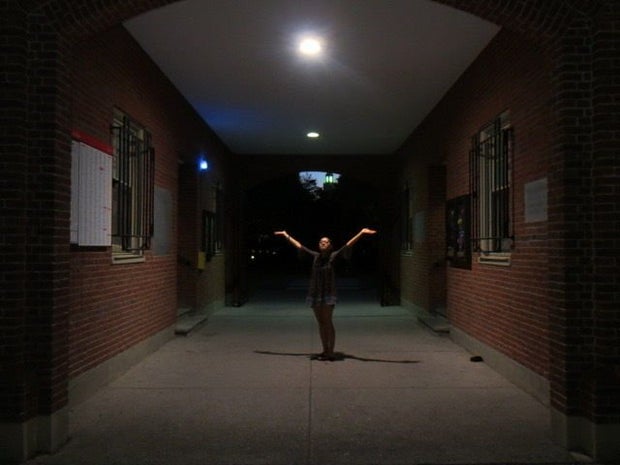 At the end of it all, I departed the trip with a very impressive international Instagram following, a Brown sweatshirt, pictures of my smiling face in 4 different places (Rhode Island, New Jersey, New York, Boston) and a new perspective on life and myself. If you have not already, I highly recomment taking a trip by yourself. It could be a new city, a new state, a new country, etc. It does not matter where you go, so long as you do it with a a smile on your face and a willingness to truly look into who you are, and who you want to be.