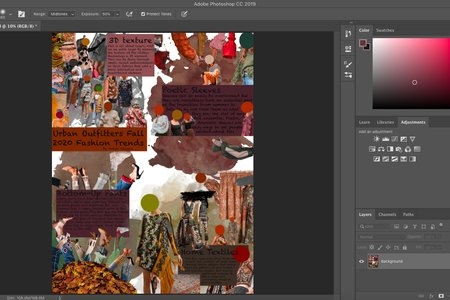 How To Make A Professional Concept Board
From the rise of social media to the fall of the conventional, times are changing. No longer is the younger generation opting for the easy, planned and conventional routes as they begin to compete with the creativity they see on social media and in the technological advancements being made. Nowadays, it seems like anything is possible and that everyone is trying to get a taste of what could make them the "next new and great thing." That being said, a lot of new and exciting opportunities in creative career fields are being made. Many graphic design and creative marketing opportunities are even being made available in career fields that are not typically known to be creative, as businesses wish to expand into media. Due to this new and exciting change, many employers are now requiring new types of qualifications and new parts in their applications. One new and exciting step when applying to many of these new careers is creating a concept or mood board. Here is some information on what exactly this board is, and how you can make your own, whether it be for a job or for just a little fun:
Concept boards are a lot like collages surrounding one central idea, but employed in a creative and visual way. In many ways, it is like you are creating your own Pinterest board. I can personally say that a lot of my concept boards' elements come from Pinterest and the collection of pins that I have gathered over time. Pinterest is an easy and convenient tool when creating concept board.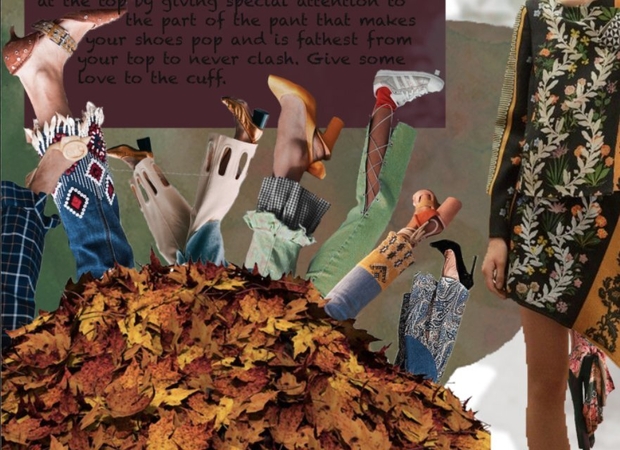 A collection of the right visuals is essential to a concept board. Not only must these visuals be cohesive and pleasing to the eye, but they must be able to convey a concept or idea, with their appearances alone. It is helpful to be as specific and detailed as possible. One way you can emphasize detail in a concept board is by adding in visuals that focus on each individual detail alone. For example, if I were to make a concept board for a fashion marketing company, one thing I would focus on is texture and color. One way I could emphasize color is by creating a color palette that stands alone from the other fashion items. In this case, I created a color palette through the circles placed on the models. This brought the concept board together and helped convey an overall sense of a color theme that was necessary for my concept.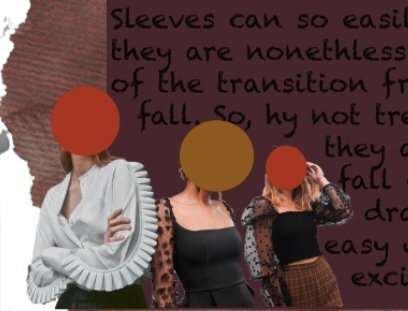 For texture, I used close images of a variety of different textures and textiles that coincide with my concept. It helped convey my point once zoomed in and separated. It is important to be as detailed as possible so that people viewing in your concept board are able to fully visualize the idea you are conveying. Even if no picture online fully encompasses your idea, through enough detail, viewers are able to put the perfect picture of your idea together in their head. Essentially, "Frankenstein" it.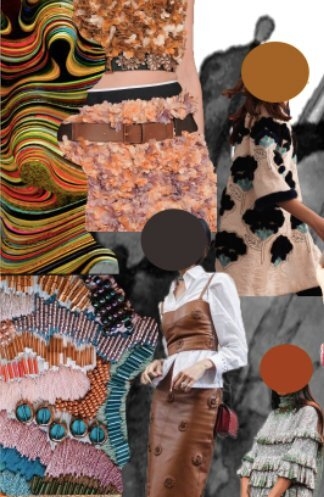 Another important element to your concept board is understanding the context of its creation. If you are making this concept board for yourself just for the sake of making a fun visual of your ideas, you do not have to worry about this too much. However, if you are making this to convey your ideas to potential employers, understand that keeping "on brand' is important. Do your research online and become versed in the company's aesthetic. As much as you should be trying to convey a unique concept and visual, you are creating it under their name which means it has to align with their mission statements and their style. It is important to look at their previous works to get inspiration but to also not repeat any idea that has been done before because that is a dead giveaway that you did not do your research. Become versed in their vocabulary as well. In the case of my concept board, the company I applied to uses words like "embellished" and "dramatic" when describing clothes so I was sure to use those words where they applied. Lastly, be sure to know and understand the company's mission statement, and to reference it either directly or words used in it where you can. This is the most telling sign that you have done your research and are committed to the company.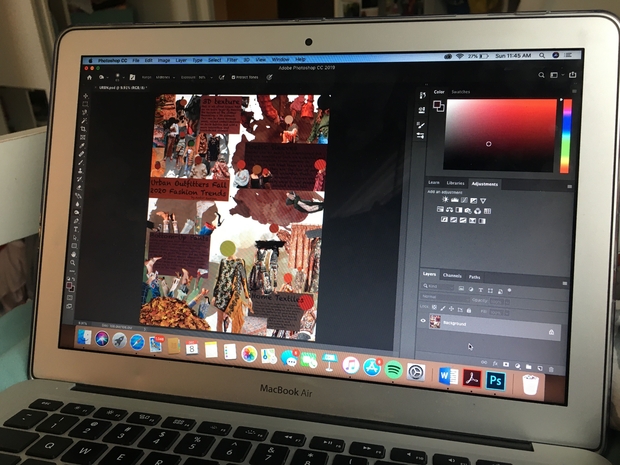 Through the enjoyment that I have found in making concept boards, I have come to realize that I require a career where I can express my conceptual ideas and actually "create." Concept boards have been a great way for me to find my path and where I want to go in the future. If you are considering a career in a conceptual and visual field, I suggest creating a concept board to get a sense of if you would truly desire all that comes with that field from research to creating original ideas.