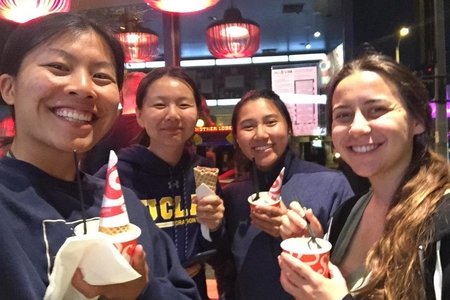 Get Your Spook On With Salt & Straw's October Flavors
Back in August, I visited Salt & Straw and tried all the monthly flavors, and I recently made my way back to this iconic ice cream parlor with my roommates to try the interesting flavors they offer for the spookiest month of the year. I must admit we had mixed feelings about the October flavors. There were winners, but also a few losing flavors. Here is how my roommates and I ranked these spooktacular flavors!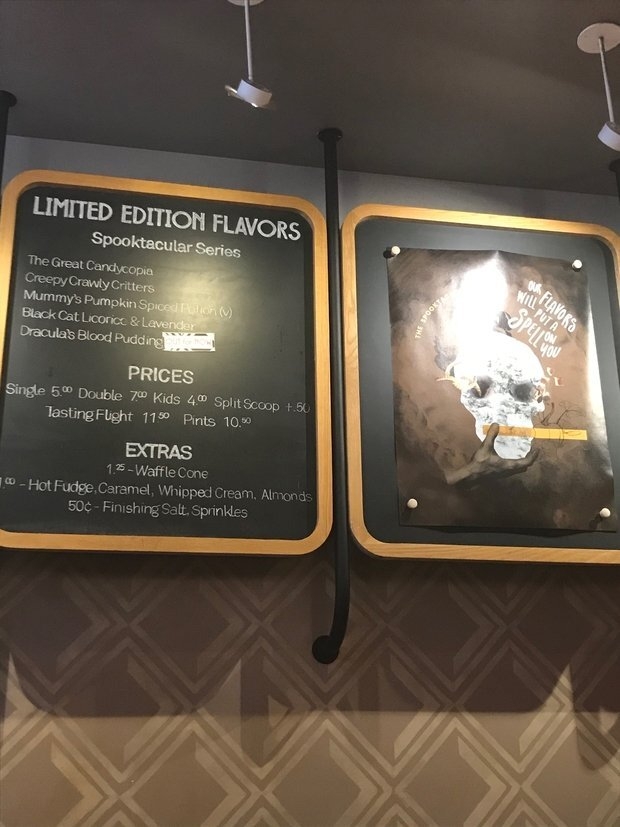 The first flavor we were given when we walked into the West Hollywood location was the fan-favorite: the Great Candycopia. My roommates and I were instantly smitten with the sugary goodness of this flavor. It had homemade Reese's, Snicker, Twix & Heath bars mixed within butterscotch ice cream. It really brought us all back to the more innocent parts of childhood when it was still acceptable to trick or treat! My roommates and I ranked this flavor 4.5 waffle cones out of 5. 
The second flavor was the one I personally was excited to try because it sounded so weird: the infamous Creepy Crawly Critters, essentially matcha ice cream with toffee-brittle mealworms and chocolate-covered crickets. I was pleasantly surprised by how much I initially liked it, mostly because of the crunch. However, the flavor failed to excite me and I ended up not getting an entire cone of it. My roommates and I would give this unique ice cream 2.5 waffle cones out of 5.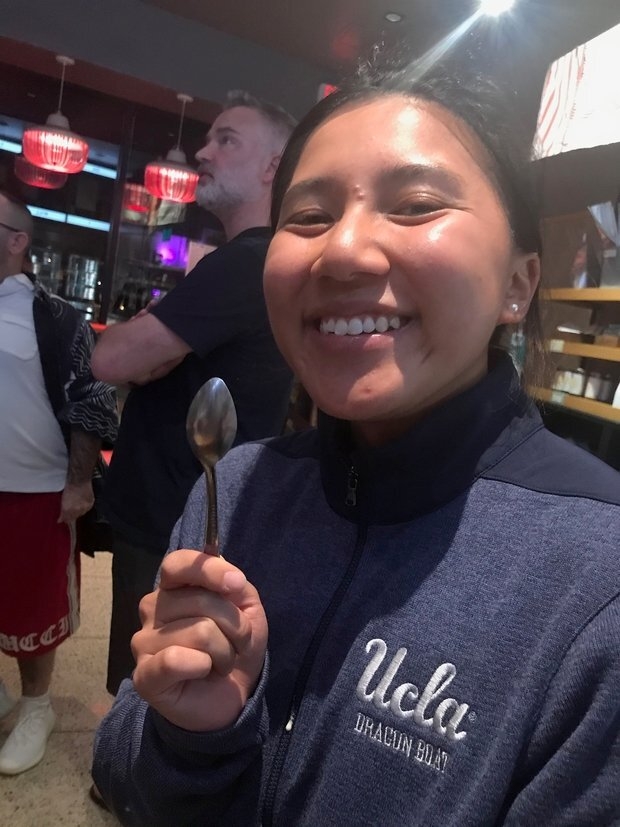 The third flavor we tried was definitely my winner for the evening. Mummy's Pumpkin Spiced Potion is a wonderful blend of dried pumpkin and apples, blackberry leaf,  and vanilla. The flavor is also vegan and is made with coconut milk. I am not a vegan, but this flavor really tasted like autumn in a spoonful. It is like making a pumpkin spice latte into ice cream. I personally gave this ode to the flavor of fall 5 out of 5 waffle cones. 
After that, we tried the Black Cat Licorice & Lavender flavor. This one was a personal let down. I am a major lavender fan, but, for some reason, this flavor did not deliver the usual delicious flavor of lavender. If you want lavender ice cream at Salt and Straw, stay with the Honey Lavender offered all year. I gave this disappointing flavor 1 out of 5 waffle cones.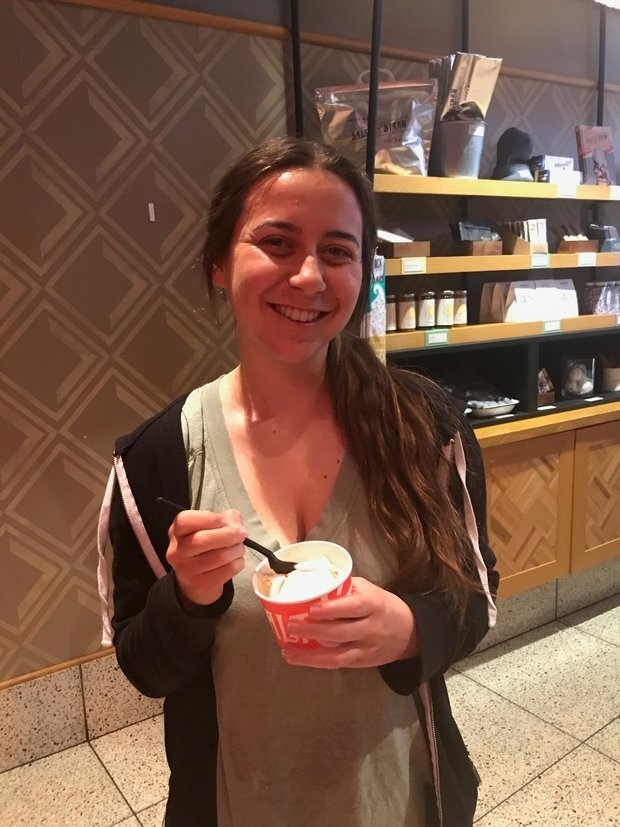 The last flavor my roommates and I did not get a chance to try because it was sold out! A friend did get to try it, though. Dracula's Blood Pudding is made from pig blood (not human) mixed with warms spices and cocoa. It is based on the Italian dessert sanguinaccio. Our friend told it was very good and enjoyed the subtle taste of blood The friend rated this ambitious and ultimate horror film flavor 3 out of 5 waffle cones. 
As I said at the start, this month's flavors were not consistently good, though I still greatly enjoyed the Mummy's Pumpkin Spiced Potion and the Great Cadycopia. And just because each of our respective taste buds are different, I recommend trying the other weirder flavors. Salt and Straw remains a fun place to bring friends or maybe a special "boo" for a sweet treat during the spookiest season of the year...midterms!