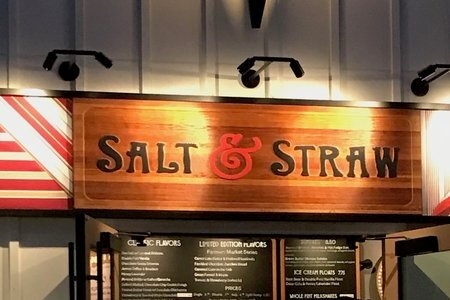 We Tried Every New August Flavor at Salt and Straw... So You Don't Have To
Ice cream is a perfect way to enjoy yourself in the heat of summer. One place which is always a great spot for a frozen treat is Salt and Straw. The ice cream shop is known for its unique flavors and a few monthly flavors which change throughout the year. This is a great place to bring friends and family. This month, Salt and Straw's monthly flavors were inspired by farmer's markets and the veggies found there. According to Salt and Straw, to achieve their flavors this month, they used 14,000 pounds of farm-fresh produce! As someone who loves veggies, I was very excited to try the new flavors. I dragged a few friends to Salt and Straw to try them with me and here are our scientific ice cream findings regarding the August flavors.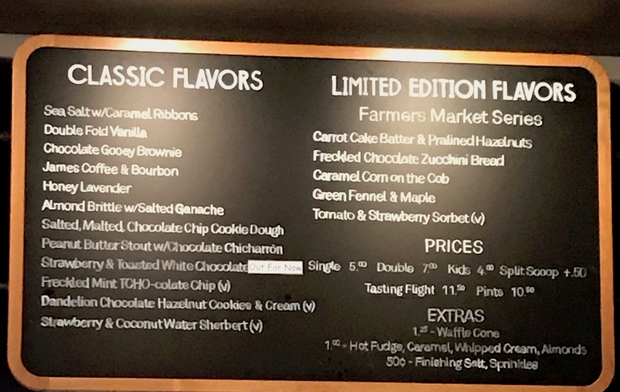 The first flavor we all tried was Caramel Corn on the Cob. Personally, the caramel part was exceptional, though, the combination did not work as well as my friends or I had hoped.  Perhaps the taste of sweet corn is just not something we wanted to have in an ice cream cone form. For the caramel alone, however, I gave this flavor two out of five waffle cones. 
The second flavor we tried was this month's special vegan flavor, Tomato and Strawberry sorbet. I know what you are thinking, what a strange combination.  Despite the strangeness of bringing the flavors together, this combo worked pretty well! The second I tasted a spoonful of the sorbet, it felt as if I was getting a taste of summer. The flavor was sweet and full of flavor.  While it was still a bit too sweet for my taste, one of my friends adored it. Overall, we gave the sorbet three waffles cones out of five. 
After the Tomato and Strawberry sorbet, we got to taste the flavor we all were somewhat apprehensive about trying, the Green Fennel and Maple. However, after trying this more savory flavor, I am happy to report it was a delicious surprise! The taste was light and beautifully tied together. I never thought I would be eating fennel in ice cream form, but I am so happy it exists. This flavor is perfect when you want ice cream, but don't want something too incredibly sweet. Our group awarded the Green Fennel and Maple four waffles cones out of five. 
The last two flavors we tried were definitely the favorites of the evening starting with the fan-favorite, Carrot Cake Batter and Pralined Hazelnuts. Nothing says comfort like carrot cake, and this flavor was not only scrumptious, but addictive. When we received a sample of this flavor, we all salivated and were in awe as to how perfectly sweet and delectable it was. The mix of caramelized spiced carrots, a vanilla cheesecake swirl and candied hazelnuts was just heavenly! I would give this must-try flavor five waffle cones out five.
After the Carrot Cake Batter, I tried what has become my favorite flavor for this month,  Freckled Chocolate Zucchini Bread! This flavor was so perfect, in my not-humble opinion, but I must admit a bias because of my deep love for zucchini bread. It was sweet and every bite burst with flavor! The fact there were small chunks of zucchini bread made it a real treat to taste.  I might have to buy a pint or two to enjoy this flavor as long as I can. I only wish this could be at Salt and Straw all year long. I, of course, gave this five waffle cones out of five.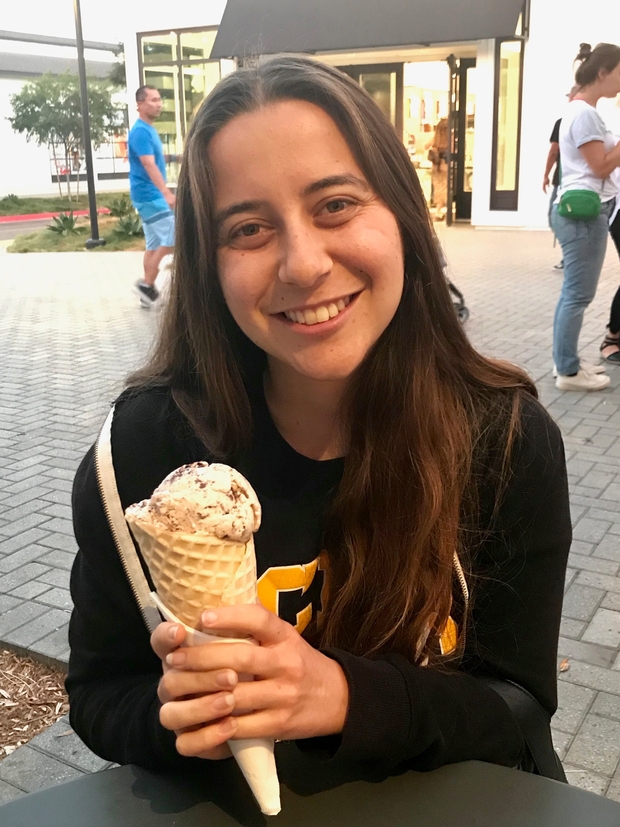 Salt and Straw's August flavors really hit the spot! All the special monthly flavors were unique and definitely worth the adventure to visit the popular ice cream spot. I highly recommend heading there to try the veggie-inspired flavors. Salt and Straw remains one of the most unique ice cream experiences to have.