I looked in the mirror on October 1st and wanted a change. Over the summer, I'd gone to the salon for the first time during the pandemic and asked for subtle, warm-toned highlights to spruce up my quarantine hair. The light streaks were the perfect touch for the sunny back-to-school season, but by October they'd grown out and lost their effect. As pumpkin-spiced products started hitting the market and the leaves on campus began to change, I knew that I needed to upgrade my look to match the incoming cozy season.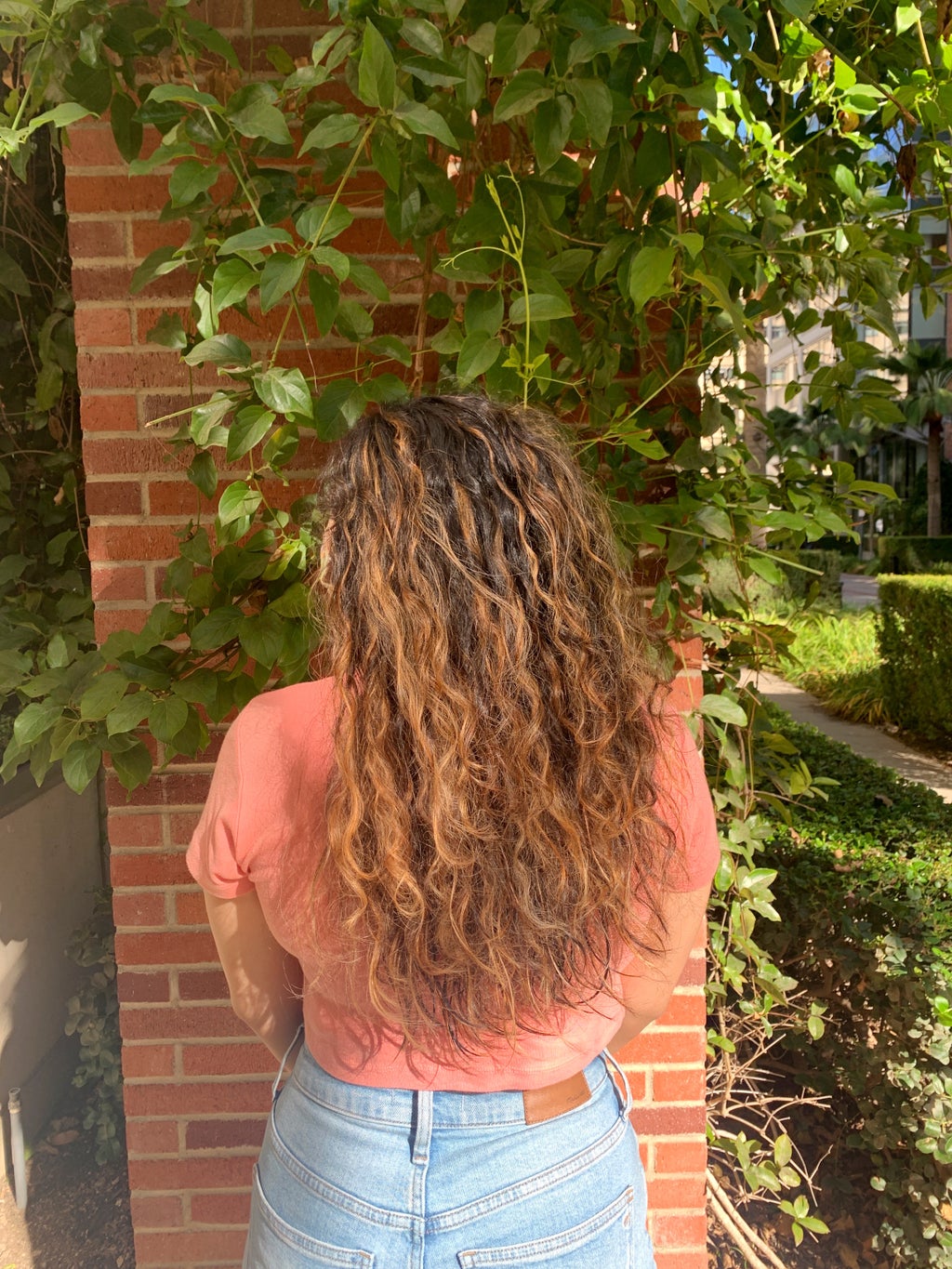 That's when one of my roommates suggested that I try oVertone — a coloring conditioner that claims to tint your hair without the damage of a real dye job. She'd tried the product last year and promised that I could easily use it to dye my hair in our dorm bathroom. I quickly searched up oVertone's color range and found a rose gold shade that claimed to work on brunettes. The product sounded ideal for achieving a no-fuss autumnal makeover, so I immediately placed my order.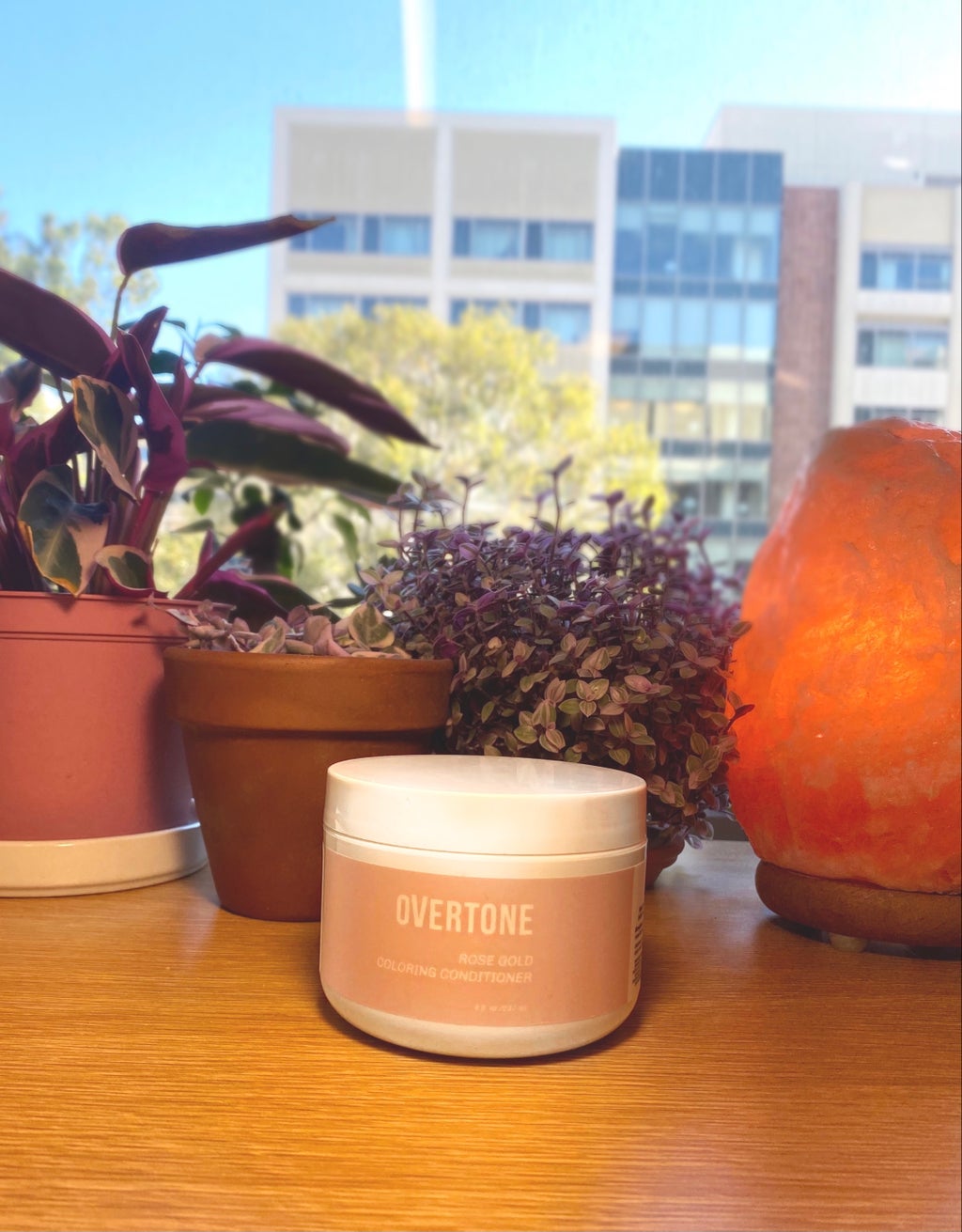 The next week I found myself sitting on my bunk bed with a box of oVertone in my lap. After days of curating my rose-gold hairstyles mood board on Pinterest, I was eager to speed through the coloring process. The box had three simple steps printed on its side. More or less they stated:
Put on some gloves and apply the coloring conditioner to wet or dry hair (dry, if you want the maximum effect)
Let the product sit for at least 10-15 minutes
Rinse all of the oVertone out (cold water not required)
I was thrilled by how foolproof the process sounded; it was truly ideal for a dorm environment and my nonexistent hair-coloring skillset. My only fears were that I didn't own any gloves and I didn't want to stain the communal shower that I share with my roommates and suitemates. To preemptively prevent such disasters, I glamorously DIYed gloves and bathroom floor mats out of some extra trash bags.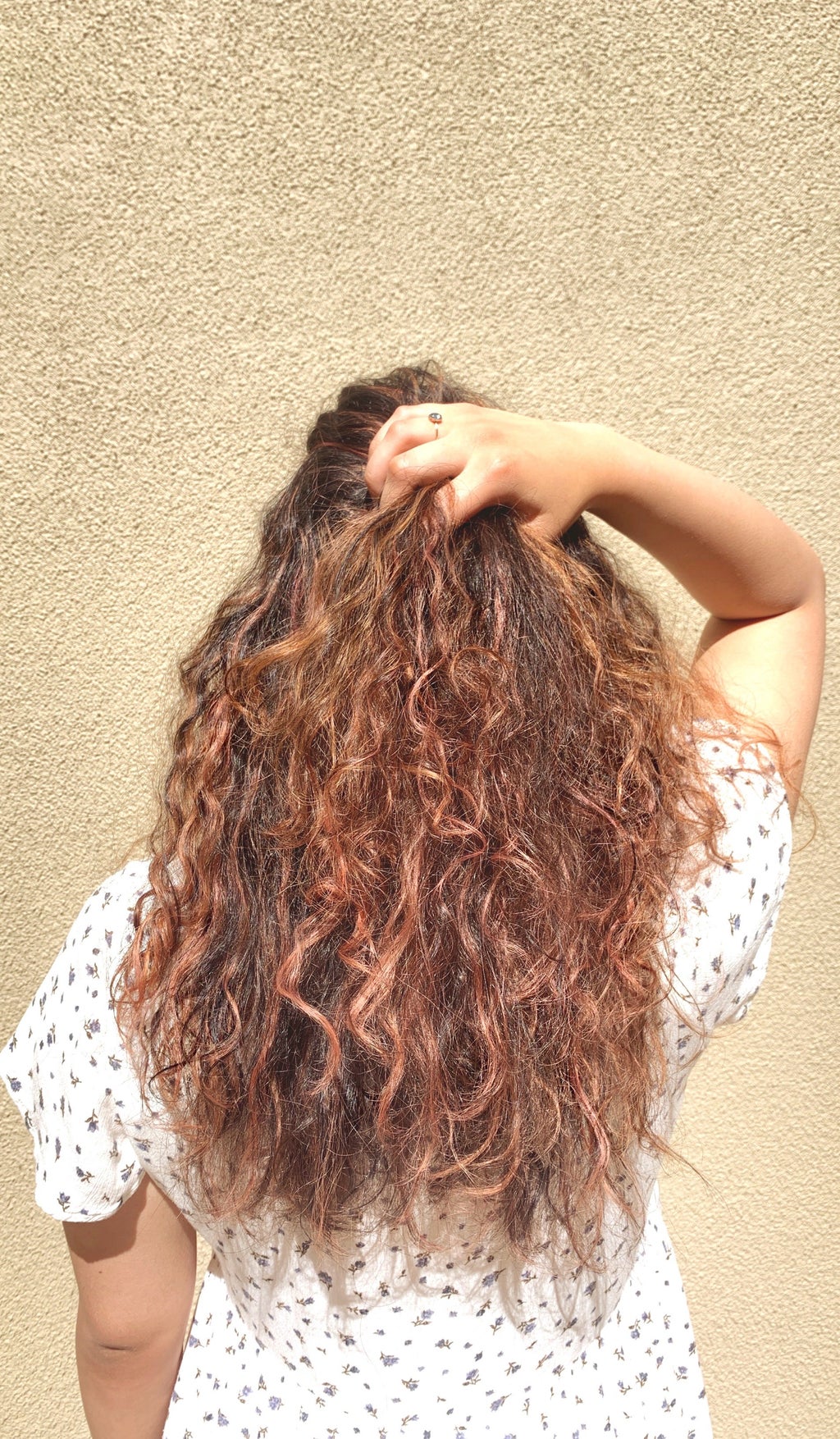 The actual hair coloring procedures were truly as easy as the three steps made them seem. I had expected to need to go over the 10-15 minute guidelines in order to actually see results, but I was shocked by just how quickly the color took to my highlights. Before I even finished working the product through the second side of my hair, the first was already beginning to show tinges of pink. The process was further sped up by getting my roommates to lend me a helping hand. I struggled a bit with saturating the sections of hair at the back of my head, so my roommates ensured that the color was even. The oVertone activity turned into a really fun bonding event for us, as we theorized how the color would turn out and laughed about how silly our hands looked in the trash bag gloves we created. I was also pleasantly surprised by how little of an issue staining turned out to be. A few globs of the coloring conditioner dripped onto my face, holes were poked in our "gloves" and somehow a splatter of oVertone got on the bathroom wall. While I initially panicked over the mess, the color was easily wiped off of all surfaces with the swipe of a paper towel. 
As soon as I rinsed the conditioner out of my hair, I could tell that I loved the subtle results. The color was evenly deposited throughout the gradations of brown in my hair and the rose gold was true to its shade name. While the product didn't quite add any true pink, it toned my highlights' brassiness into a richer, warm shade. In the sun, the gold depth shone through, and I loved how the streaks of rose shades upgraded my ponytail when I tied my hair up. The oVertone also made my hair notably softer and less frizzy (which I'd never experienced with any type of hair coloring!) and left a gentle peppermint scent that lingered for a few days.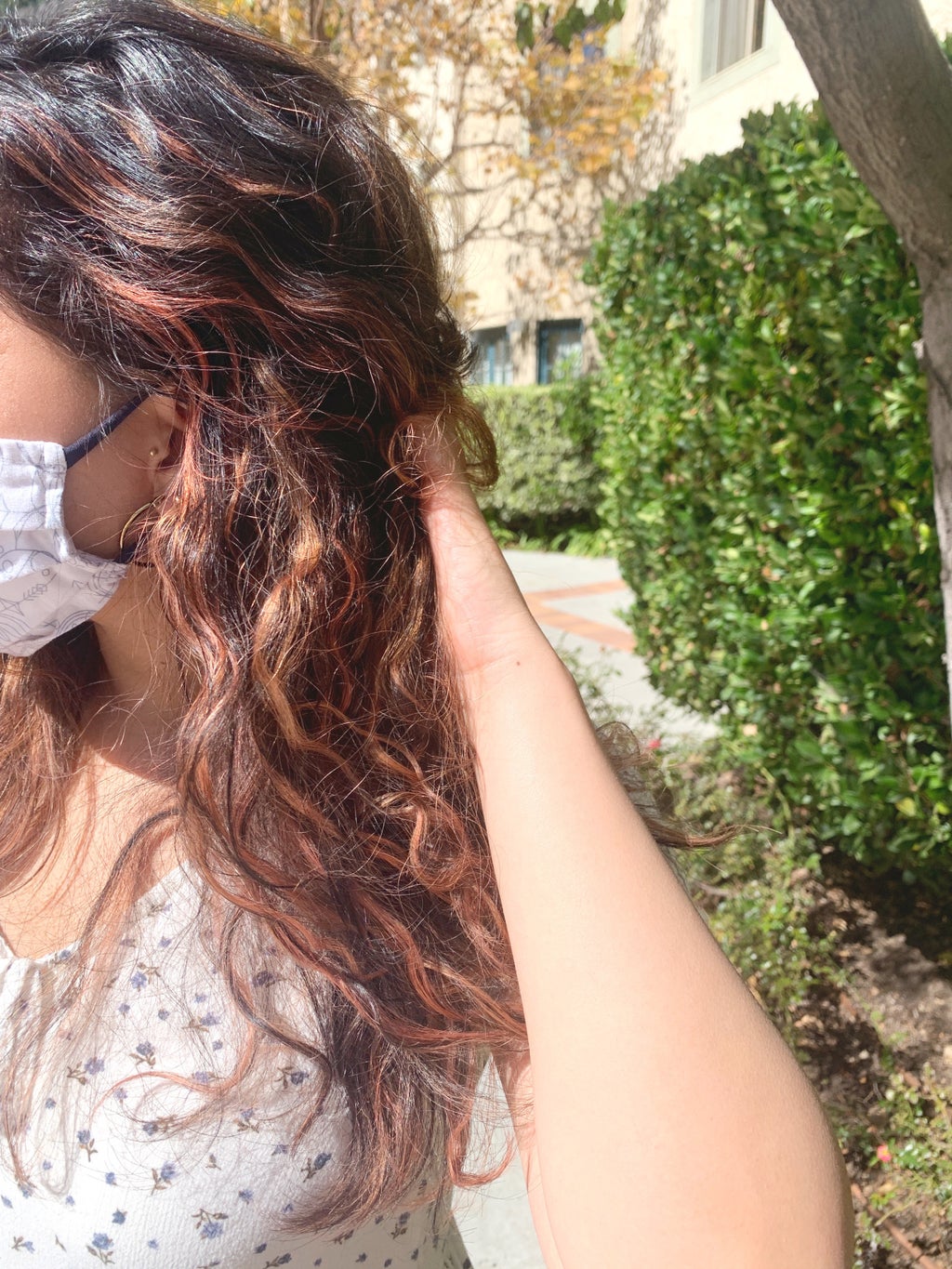 The only major con of the entire process was how quickly the color washed out of my hair. I dyed my hair on a Saturday afternoon, and by Wednesday of the next week, most of the rose gold had disappeared. I know that if in the future I want to maintain the perfect oVertone final look, I'll need to refresh the coloring each week. Even this upkeep wouldn't be too much of a hassle because the process takes less than half an hour and you get around three uses out of each $25 pot of color. Some people might even consider the temporary nature of the color a bonus if you aren't that confident about trying out a new hair color and feel comforted by the knowledge that the tint quickly fades.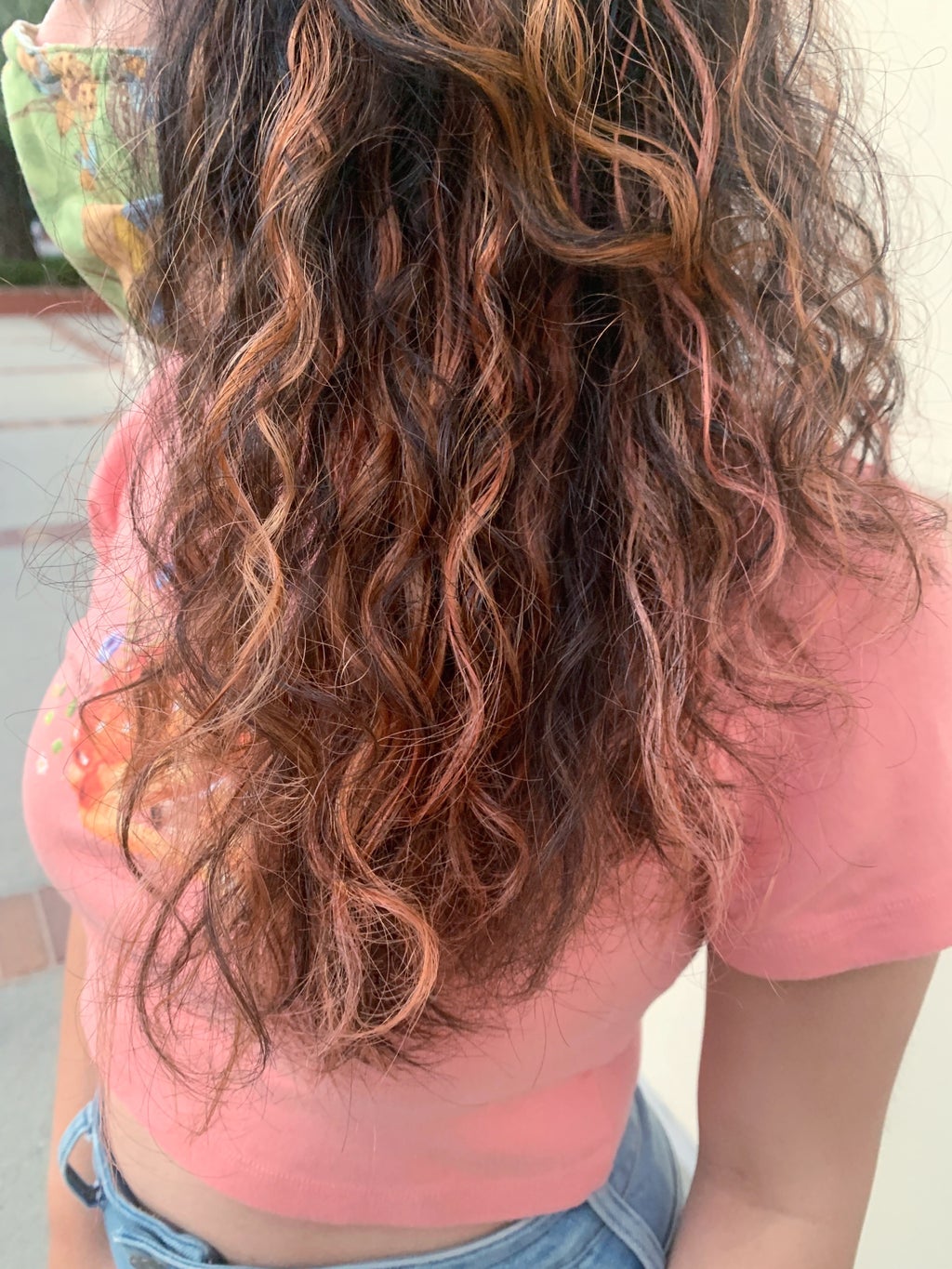 If you're ever looking for a fast and simple method of experimenting with new hair colors, I can't recommend this process enough. My results were just as promised on the package, and I've received so many comments from friends across campus asking, "When did you get your hair done? Did you do that yourself?". I will definitely use up the rest of my container of oVertone this season, to maintain my fall aesthetic, and the next time that I look in the mirror and crave some change, I'm confident that I'll reach for coloring conditioner again.