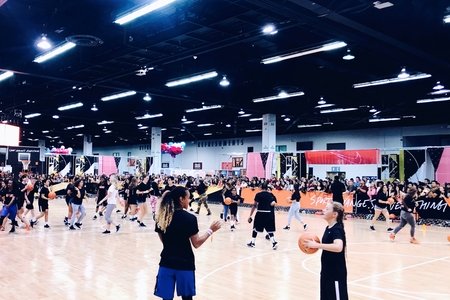 David Dobrik, Gabby Douglas, Rachel Ballinger & More Take The Nike Sport Court At VidCon 2019
VidCon 2019 was full of amazing activations, offering attendees unforgettable and exciting experiences. This year, for the first time ever, Nike hosted an activation and brought the Nike Sport Court to VidCon! Her Campus at UCLA had the amazing opportunity to witness attendees interacting with some of their favorite athletes, digital creators and Nike expert coaches.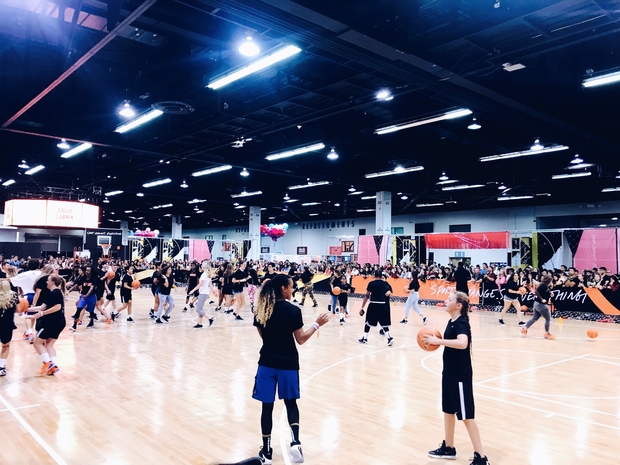 Nike advocates that "Sport Changes Everything" and through this massive sport court activation, the company united athletes with content creators, to reach out to kids and show the positive impact that sport can have on their lives. Each session was lead by Nike's own expert coaches and elite athletes, incorporating different activities, games, drills and sports, to encourage physical activity.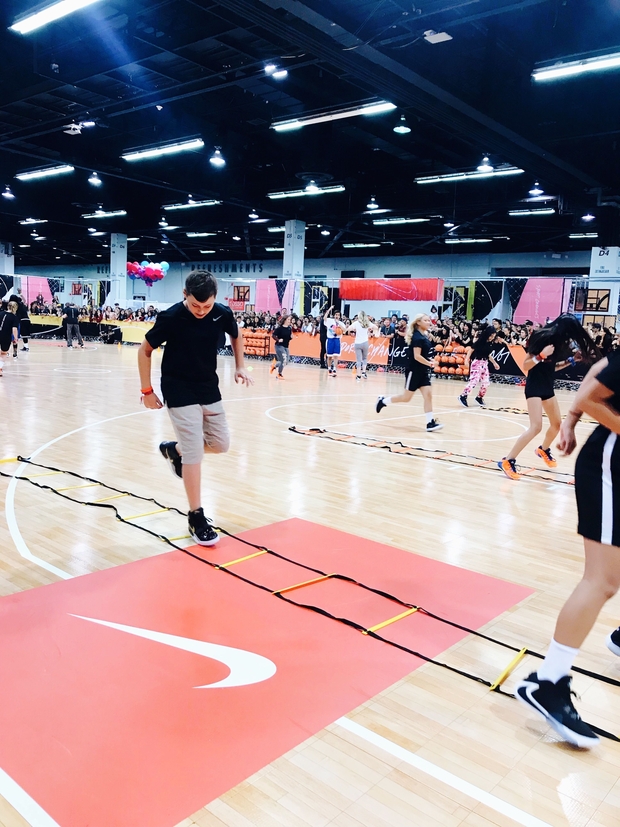 We attended several of Nike's sessions on Saturday. The Nike Sport Court - Meet & Play with David Dobrik, consisted of a basketball session with YouTube personality, David Dobrik, guided by Nike coaches. Kids were able to learn about the sport with drills, and even had some one on one plays against David himself. Being able to interact with David by engaging in basketball certainly made for a memorable and impactful experience.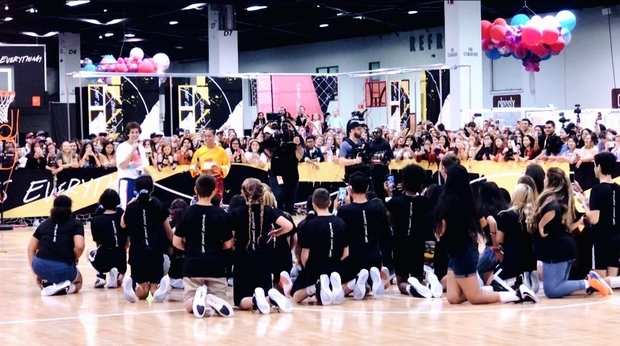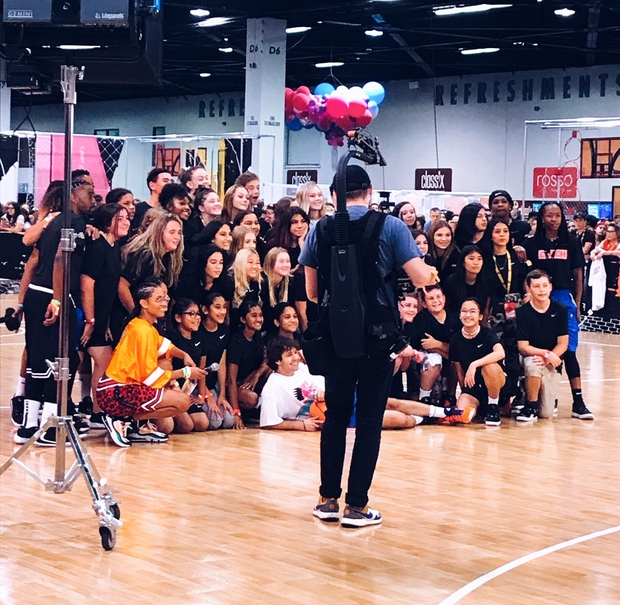 The Featured Creators Basketball Game featured the creators, David Dobrik, Ambers Closet, Alex Wassabi, Rachel Ballinger, Dormtainment Crew, Michelle Khare, Sofie Dossi, Gus Johnson, Brent Rivera, AdamW, Tristan Jass, Jeff Wittek and Ilya Fedorovich. Split into two teams, these beloved creators went head to head in a thrilling basketball game. Attendees were able to cheer on from the sidelines, as some of their favorite YouTube stars showed off their moves.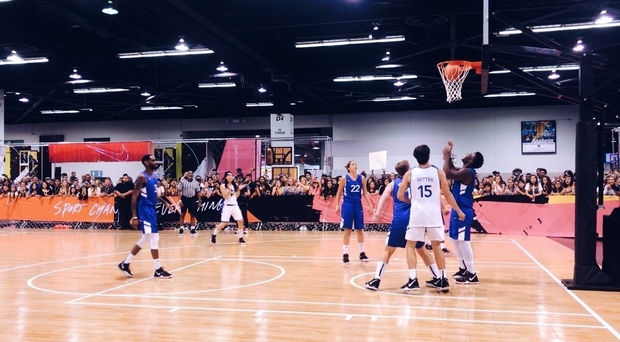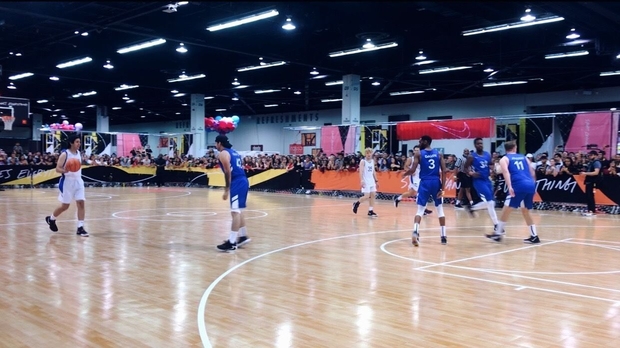 The Nike Sport Court enabled attendees to participate in the ultimate sport activation and engage with some of their favorite online creators. Sport has the power to change anyone and anything, and every session showcased the latest in Nike performance innovation.