We've all seen the popular blow-dryer trending all over TikTok. Well, let me tell you: this product is a necessity for your styling routine. The blow-dryer brush will soon become a must-have that'll replace the tedious process that is blow-drying your hair. Growing up, I had a bad habit of wearing my wavy hair straight. I'd straighten my hair via blow-dryer and round brush, and my gosh, that process was time-consuming and tiring. Have you ever tried giving yourself a blowout? Well, if not, it requires upper-body strength and decent hand-eye coordination — maneuvering a brush in one hand and a heavy dryer in the other is a whole frustrating process. After that, I settled for just constantly flat-ironing my hair, and we all know how damaging it is to constantly​ apply direct heat to your hair. I recently started wearing my hair naturally to give my hair a well-needed break, but there are some days where I just want to rock a straight look. That being said, I can now ditch the constant flat-ironing with my newfound discovery of the blow-dryer brush.
To break this product down for you, the design consists of the dryer being combined with the round brush. The dryer is shaped specifically to provide a user-friendly experience that allows consumers to dry and style their hair at the same time, which essentially mimics a blow-out equivalent to what they would receive at a salon. The design consists of the dryer being shaped like a round brush, which then transmits hot or cool air through vents by the bristles to produce an effortless blowout in half the time.
There are many different brands that produce blow-dryer brushes. The most popular one on the market would have to be the Revlon One-Step Dryer, which retails for $60.00. When you think about it, this is very economical due to the fact that the average cost for a blow-out at a salon would cost you about $40, with gratuity not factored in.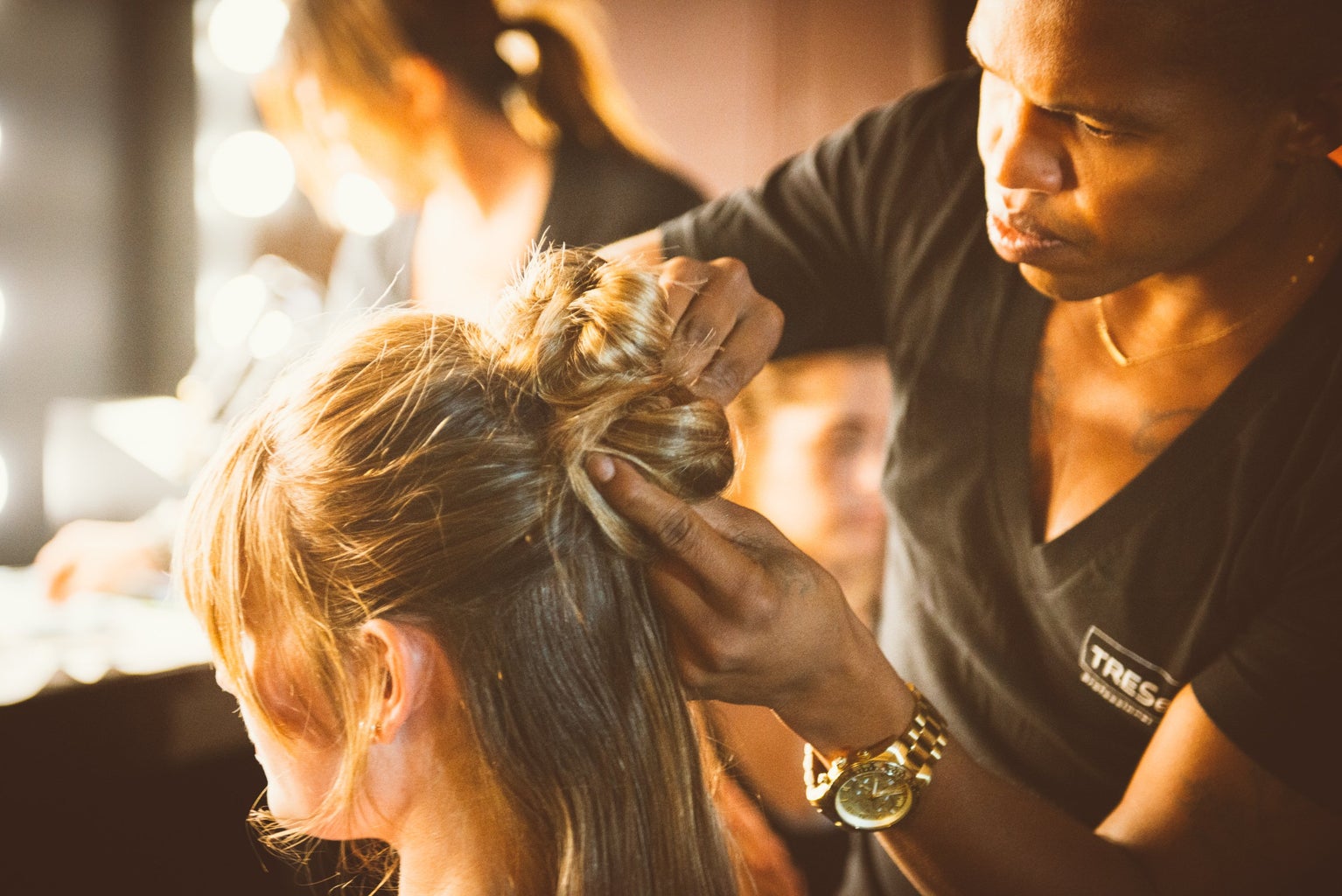 I have experience with the Hot Tools One Step Blow, and this dryer has become my holy grail. This brush is more on the expensive side, but I assure you it's worth it. I promise that you can achieve a flawless blowout in about 10 to 15 minutes. Doing a little bit of research on the Hot Tools product, I discovered that the plating behind the bristles is coated with ceramic and titanium coating. Each coating allows the tool to glide smoothly down your hair, while the dual bristles create the resistance necessary for styling, detangling, and creating volume. This combination of technology in the brush creates a smooth, frizz-free look that lasts for days. From my experience with the brush, it doesn't disappoint — it does exactly what it advertises. I have very thick wavy hair, so my styling routine takes quite a bit, but this product has helped me tremendously.
If you've been debating on buying one of these dryers, take this as a sign. Say goodbye to your old blow-dryer and round brush, because those are a thing of the past. So, go ahead and make this investment —  your hair will thank you.