Nostalgic Disney: Tapestry of Nations Parade at Epcot
One of my oldest memories is from way back in the summer of 2001. I was a mere two years old and my parents took me to Epcot with my grandma, as they did quite often since Mickey Mouse was my dad's employer at the time. On this particular visit, I saw a parade of which I still today refer to as, "the best thing Epcot ever had."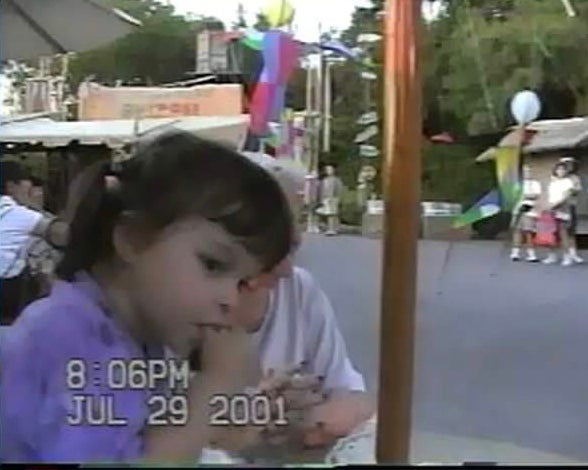 Original photo by Emily Ryan
Tapestry of Nations was a parade that ran at sunset around the World Showcase at Epcot during Walt Disney World's Millennium Celebration, from 1999 to 2001. The parade was themed around world peace and unity, and featured large rotating percussion floats, carrying over 100 puppets and costumed members. A variant of the parade was even the theme of Super Bowl XXXIV halftime show!
The puppet characters included Disc Man, a large character composed of discs with dreadlocks; Hammer Man, a character composed of metal; Aztec Man, a kite-like character with an Aztec-style face; The Sprite, a character with wings and a tail; Wiggle Girl, a character with hip movement; Angel Girl, another character with wings and a human face; Bird Man, a large, fan-like character with an avian-face; and Reverse Marionette, a large puppet that carried a smaller puppet in its arms. The Sage of Time was the leader of the parade, a stilt-walking character with an ornate white and gold-trimmed costume with a staff and a headpiece resembling the sun. The puppets were designed by the same person who designed the puppets for The Lion King on Broadway, among other shows for the Disney theme parks, Michael Curry.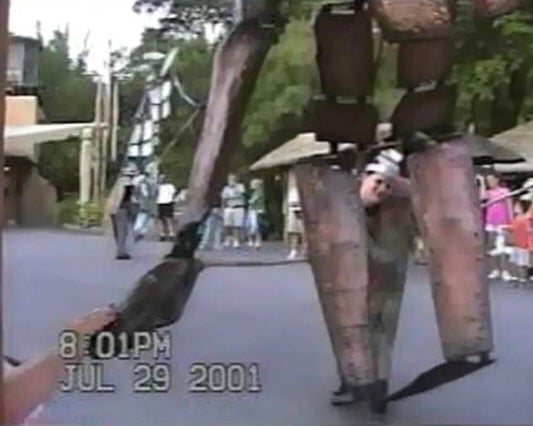 Original photo by Emily Ryan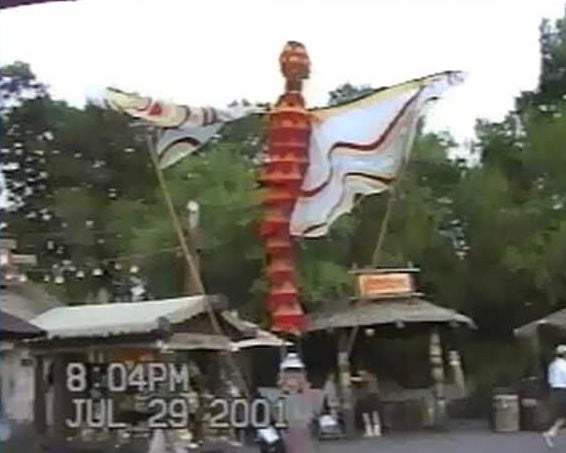 Photo by Emily Ryan Aside from its memorable composition of puppet characters, the parade was best known for its 30-minute musical score, written by Gavin Greenaway. In a 2016 interview with The MacGyver Project, Greenaway had this to say about the lyrics of the song: "The words are made up to sound like a language, as I didn't want to have some people understanding and others not. So, this way, nobody understands the words! But I chose the sounds and syllables to sound like some sort of proto-language. Very simple vowels and limited consonants. Each listener can attach their own meaning."
You would recognize the soundtrack because it played while exiting the park following the fireworks show, IllumiNations: Reflections of Earth. It was also incorporated into the Celebration act of IllumiNations' successor show, Epcot Forever, before its premature closure after only five months in March 2020.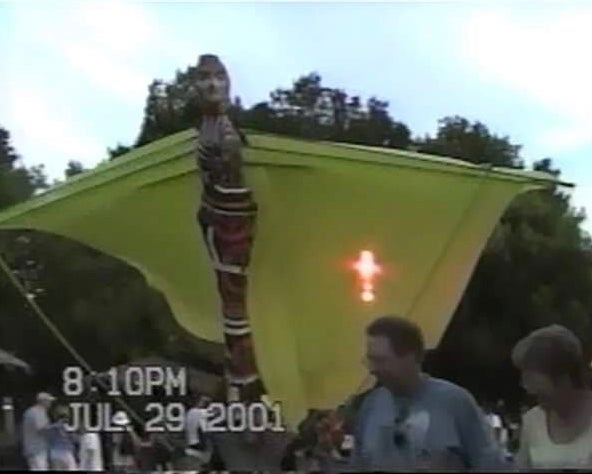 Original photo by Emily Ryan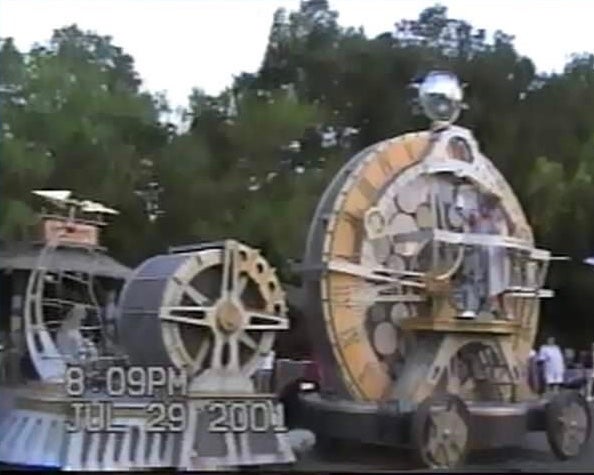 Original photo by Emily Ryan
In 2001, Tapestry of Nations was rethemed into Tapestry of Dreams. Everything was kept the same, however, the Sage of Time was replaced by three elves called the Dreamseekers, who would carry nets to collect Dreamtale coins that young guests received at the Kidcot Fun Stops. In March 2003, Tapestry of Dreams was canceled as a result of safety concerns, issues with crowd control, and its own declining popularity.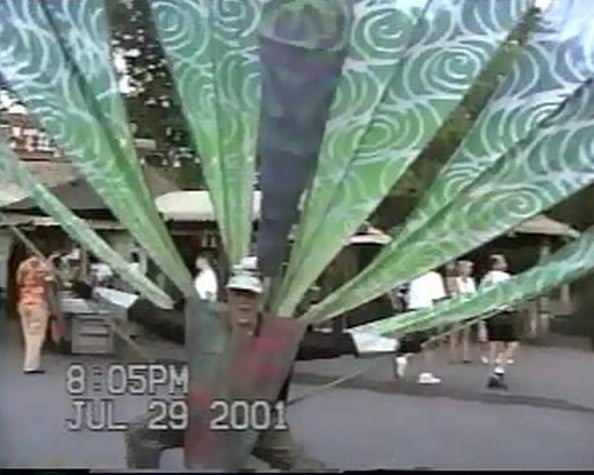 Photo by Emily Ryan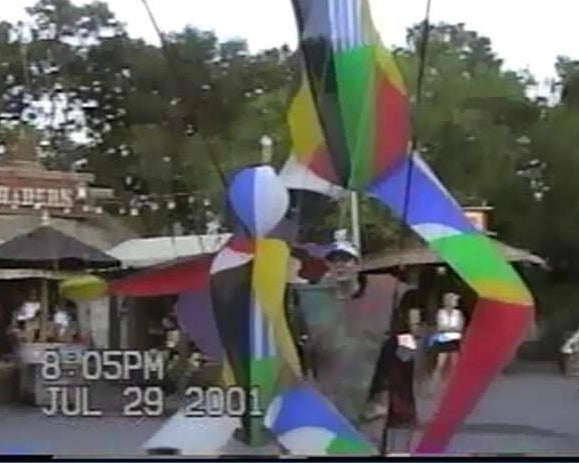 Photo by Emily Ryan
There's something about that specific parade music that triggers the strongest nostalgia trip in me unlike anything else can. I remember hearing it for the first time in almost 20 years after the fireworks and suddenly I was back in 2001 with my grandma, who is no longer with us, and my parents, shaking hands and waving at all the puppet characters. Every time I hear it, be it in the park or on Disney Park radio stations, it takes me back to that place and that happy time in my life. Tapestry will always hold a special place in my heart for that reason.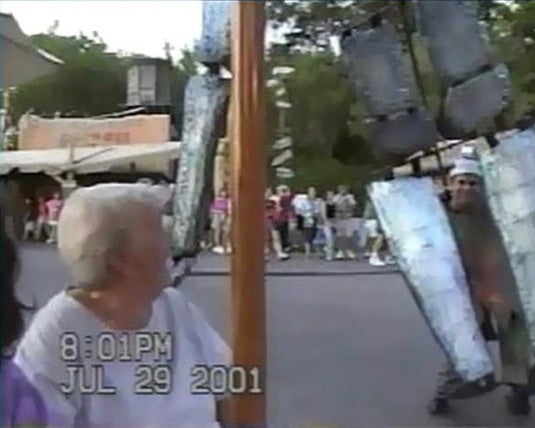 Original photo by Emily Ryan