How to Plan the Perfect Galentine's Day
It's all about the GIRLS! Galentine's Day gets me so excited because it's a day I can show my best gals how much they mean to me. Forget the pressure of having a Valentine — it's time to spread the love amongst your awesome girl gang. Now I'm here to give you three perfect ideas to make a memorable Galentine's Day event.
Galentine's Day Brunch
This year, I chose to have a Galentine's Day brunch and I could not be more excited! The idea sparked when I was strolling through Target and there were decorations galore for all things Galantine's Day brunch. We started off with IG photo ops. We bought "Brunch Babes" banners and pink, red and white decorations — all from Target. We found so many wall decorations so we decided on a pink wall and another red backdrop! As for food, we asked all our friends to pitch in on items like donuts, bagels and a heart-shaped waffle bar with ALL the toppings. Of course, we're passing out cute Valentine's Day cards and goodie bags filled with sweet surprises! There are also so many ideas for cute games and decorations on Pinterest, so check it out for all the inspiration. Lastly, for an added cute touch, Canva has so many templates to make invites for any of your Galentine's Day events!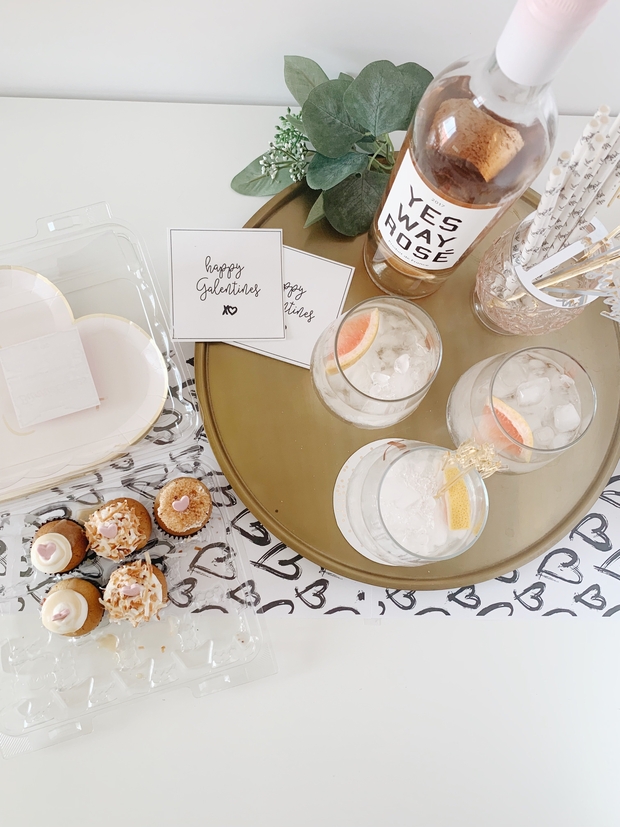 Galentine's Day Sleepover

The concept: junk food, pizza, rom coms and all the classic girl games. What's even better is Netflix is releasing To All the Boys: P.S. I Still Love You on February 13 — just in time for Galentine's Day! Get your closest gals and plan a night of sundaes and face masks. You can still create backdrops for photos and dress in matching PJs for all the girl gang goals. There are also free printables on Pinterest for a bunch of fun games like This/That and Most Likely! A chill night in is the perfect way to celebrate the gals closest to you.
Galentine's Self Care Day 
It's a day about appreciating all the wonderful girls in your life, so what better way to celebrate than by treating yourselves to a day of pampering! Bust out the bathrobes and essential oils and get relaxing. All you need for this Galentine's Day celebration are some face masks, mani/pedis and of course something to snack on!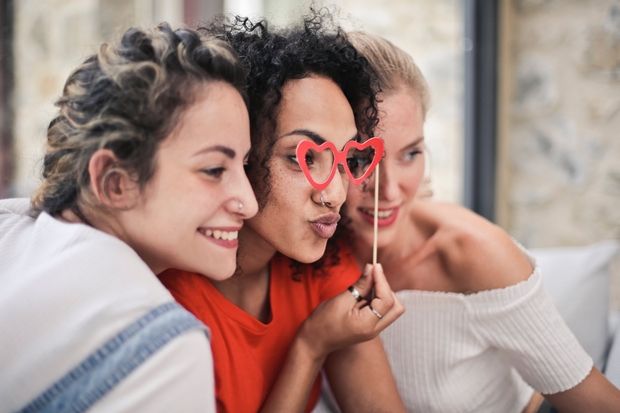 Here at Her Campus at UCF, we're getting ready to host our own Galentine's Day event on Memory Mall! We're partnering with CAB to host a "You Glow Girl" self-care event featuring DIY scrubs, a Galentine's craft station, photo booths and of course yummy goodies! Come get some inspiration for your own Galentine's event, or bring your girl gang and celebrate with us! For more info check out our Facebook event page.
Spread the love this Galentine's Day with these cute event ideas! This day is all about girls supporting girls, so go out and have fun. From face mask to movies, there are so many ways to plan the perfect celebration!