As 2020 comes to a (long-awaited) finish, we're now 10 months into dealing with the COVID-19 pandemic, which means we've lived through 10 months of our lives changing drastically. There's talk nowadays of vaccines being approved and distributed, rumors of potential lockdowns in the U.S., and a sense of hope that maybe there's a light at the end of this tunnel.
While it's impossible not to be excited about the possibility of going "back to normal" relatively soon, we have to realize that it's not going to be a quick switch, and we all need to continue doing our part to ensure that we reduce the spread and transmission of the virus. Life during a pandemic comes with its own set of rules, and while some may deem themselves unnecessary in the future, here are a few that I think should stick around.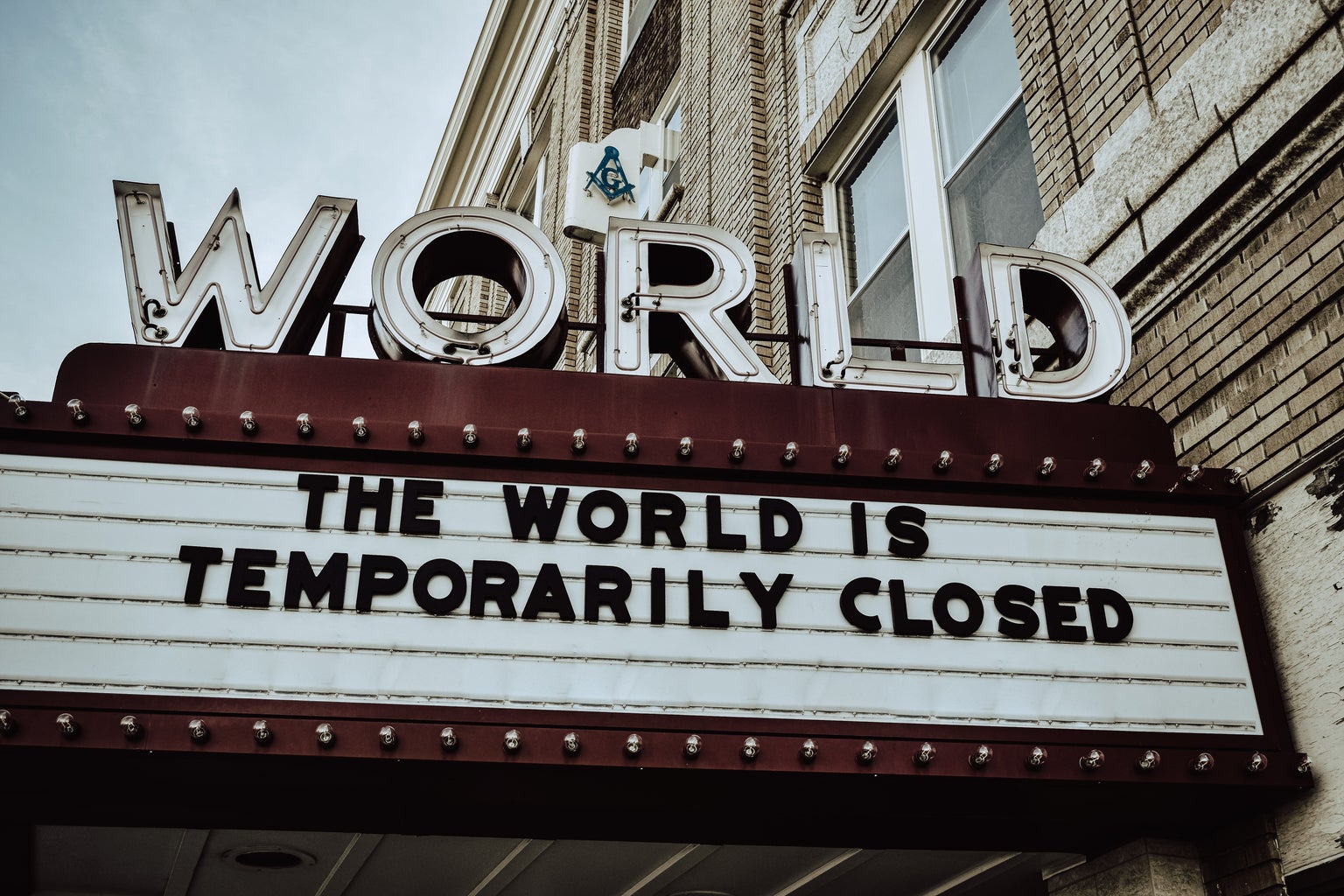 Hand sanitizing & washing our hands

Thinking of all the things I used to touch without sanitizing afterward makes me wonder how I wasn't constantly sick before the pandemic. I'm sure we were all guilty of touching whatever surface we pleased and then touching our phones or faces, or getting something to eat without washing our hands.

Now, I couldn't imagine leaving the house without hand sanitizer, and washing my hands is the first thing I do once I get home. This is definitely something I should have been doing before the virus took over, but I'm glad it's a part of my lifestyle now. 

Wearing masks in public when we're sick

Masks have been an important contribution to the slowing of the coronavirus, and I'd say people have made the best of being asked to wear them this year by expressing themselves through different colors or patterns on their face coverings. They're a necessity to life these days, but that's because they're effective, and that's why I think we should continue to make use of them when the pandemic is over.

It should be everyone's goal to keep themselves and others safe and healthy, and wearing a mask in public when you have something as simple as a cold is a way to do that. We really don't need to be sharing our germs! Not to mention that wearing sunglasses and a mask gives me a level of anonymity in public that makes me feel like a celebrity. 

The concept of social distancing & personal space

Obviously, when we're all vaccinated and able to lift restrictions, social distancing will pretty much cease to exist. But, that doesn't mean the idea isn't a great one! I love my personal space, and I think it's very important that everyone has some and that it's being respected. Social distancing has caused us all to become super aware of how close we are to other people, and I don't think we should get rid of that moving forward. If I'm going out, I only wanna be close to the people I went out with!

Being conscious of what we're touching 

This year has been all about what most of us learned in Kindergarten: look with your eyes, not your hands! I honestly don't think I'll ever pump gas without gloves or touch a restaurant menu again, and I'm okay with that. There's really no reason we need to shake hands when meeting in a professional setting either, and it wasn't until this year that I really realized how dirty elevator buttons can be.

With being made aware of just how many germs are everywhere, it feels like we've prioritized what really needs to be touched, and we've found other ways for us to go through life without spreading germs through surfaces. Paying attention to what we're touching is certainly something we should keep up in the future.

Enhanced cleaning procedures 

I hate to say it, but way too many of us were far too comfortable with not wiping down gym equipment before AND after we used it. Also, why were we okay with putting our groceries inside carts that people and babies have sneezed, coughed, drooled and sweat on? This year felt like a huge reveal into how gross we were actually living. There have been tons of instances in restaurants, stores and other places where I've noticed that a part of their "enhanced cleaning procedures" was definitely something that should have been getting cleaned regularly before. Corporations should keep this up moving forward, but I think it's common courtesy for us to clean up after ourselves in public from now on as well. 
There's no denying it's been a crazy year full of changes, and some may choose to see it as sad that our brains are essentially rewired to living during a global pandemic. But, I think we can choose to see the brighter side of things, always. Let's focus on all the good possibilities — vaccinations, immunity, lifted restrictions. All of these things are going to happen eventually, and we can help ourselves get there by following health and safety guidelines. Once there, we can keep ourselves safe by continuing to practice these habits outside of life with COVID-19. There's nothing wrong with living our lives just a little bit cleaner!