Why You Should Get a Job on Campus
In college, it seems that no matter what year you are in, the prospect of finding a job or an internship during school or after graduation always seems to be looming over your head. Trying to balance work on top of classes and any extracurriculars is a sizable responsibility in a student's life, and it can sometimes be overwhelming.
Of course, looking for a job in the first place is not easy in itself. There are countless sites on the Internet for job searching, and sending application after application is time consuming, exhausting, and sometimes disappointing. 
However, as UC Davis students, we have some handy resources available to us for job searches, applications, and working! Several centers on campus like the CoHo, Unitrans, and the Student Disability Center are run and operated by students, and there are so many more who are always looking for students to hire. 
I currently work at the UC Davis School of Law as an administrative assistant in the dean's office. I went on a job application craze back in January before winter quarter started, and it was just one of the many places I applied to (and one of the only ones to get back to me). I interviewed in February and heard back just a few days later. I've only been working at it for a few months, but it's been a great time so far (candy at the front desk really helps boost morale)!
Here are some reasons why you should look for a job on campus!
You can explore positions outside of your major/field.
I'm an English major, and I know next to nothing about law school and lawyer things other than what I've seen on Legally Blonde and How to Get Away with Murder. Yet I can still work at a law school because most of my job consists of editing written documents from the dean, helping out with front desk coverage, and doing administrative work that doesn't extensively relate to law. 
I have two sorority sisters who are Animal Science majors and work in the chemistry department. I know English, Political Science, Nutrition, and Mechanical Engineering majors who work in the undergraduate admissions office and were previously tour guides. I know a Sociology major who works in the CoHo, and another who works at the ARC. Everyone's spread out all over the map!
If you can't find something that's within your major, branch out a little! There are plenty of positions on campus that do not require extensive knowledge in a specific field and still give you great work experience.
The hours are actually flexible.
Obviously, school comes first for students, and work is no exception to that. When you have a job on campus, you don't work more than 19 hours a week, and you get to plan your work schedule around your classes. Student workers are paid minimum wage ($12.00/hour) which may not seem like a lot, but when you get paid every two weeks, it adds up to be a decent amount of money!
It's VERY convenient.
Davis is only so big and only has so many job or internship openings for students. Many find themselves interning out in Sacramento or commuting to other nearby cities. But why drive or bus all the way out to Sac when you could just come to campus?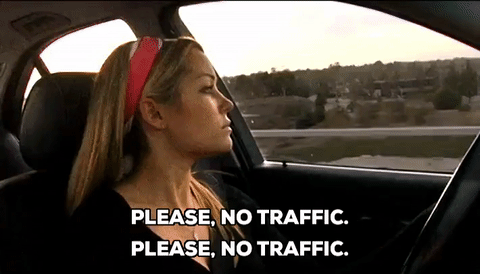 You can (sometimes) get units!
This is more related to internships, but depending on your position, you could potentially earn a few units here and there and have them listed on your transcript! Contact your department or major advisor to get a request for internship units form and a CRN for the field of your internship (usually listed as 92 or 192). 
Hit up Aggie Job Link, get your resume finalized at the Internship and Career Center, and get on that job hunt, Aggies!