Senior Musings: Why I'm Going to Miss UC Davis
As a freshman, I recall being intimidated by the fact that I would be living more than 350 miles away from home — not knowing that I would experience what would be some of the most difficult years of my life up to date.
I kept thinking to myself, how exactly was I going to get through four years of this? I had a mix of emotions that ranged from excitement to anxiety to sadness. Have you ever felt insecure being somewhere completely new to you? Not knowing anybody or the customs that are held? Though I had that feeling for the first couple of days after moving into the dorms, it only took me a few weeks to feel more comfortable.
With time, I knew that I belonged on this campus. I had a sense of belonging to a larger community. Every time I would walk into any of my classes, I always felt safe on campus — the inclusivity of the UC Davis was something that surprised me during my first year. Because of that, I am thankful to have attended a university with some of the best professors and that I was able to take some interesting courses that of course challenged me. In the end, I proved to myself that I was able to learn and accomplish more than I could have possibly imagined.
As a shy person, I know that being away from home forced me out of my comfort zone and, as a result, I have been able to meet various kinds of people that I would not have talked to otherwise. I am going to miss being able to socialize with like-minded individuals everywhere I go — it's not every day that you're surrounded by individuals that are your age and have so many different ambitions.
Lastly, since I grew up in Los Angeles, I was accustomed to was the busy-ness and rush of the city. Coming up to Davis was a huge change in environment. I found some peace being away from the city. There is green everywhere and I found that welcoming, even though that meant occasionally running into spider webs.
Thinking about moving back to Los Angeles makes me remember all the times that I was able to enjoy running along the Davis Greenbelt, ride my bike on the endless bike paths, and the times that I was able to witness the leaves on trees change different shades of orange or red during the fall and bloom into flowers during the spring.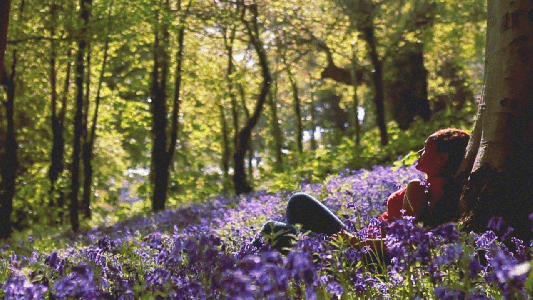 These are only a few of the things that have made my experience a memorable one. As graduation approaches, I know that I made the right decision to come to UC Davis and that the memories that I have made over the past four years will be cherished deeply.