Podcast Recommendations Based on Your Favorite TV Shows
When I saw that one of my favorite cast members from The Bachelor, Ashley Iaconetti, started a podcast with her friend and producer Naz Perez, I knew I had to start listening to it. Their podcast was the first I ever listened to, and after one episode, I was hooked and needed to find more to listen to. Here are a couple of podcasts that may pique your interest if you like the following TV shows.  
If you find yourself watching every season of The Bachelor or Bachelorette…
Listen to Ashely Iaconetti and Naz Perez's podcast, "I Don't Get It". The two educated millennial women, a former Bachelor contestant and current producer of the show, sometimes discuss Ashley's time on Chris Soules's season and two seasons of Bachelor in Paradise (where she pursued a relationship with Jared Haibon), but they also talk about things they don't understand as far as relationships, technology, and pop culture. If Ashley is one of your favorite Bachelor cast members, and if you like conversations revolving around #millennialthings, this might be the podcast for you.
If you love watching Forensic Files or American Crime Story…
You should listen to "My Favorite Murder" with Karen Kilgariff, a comedian and writer, and television host Georgia Hardstark. The two women discuss both solved and unsolved murders cases. They not only discuss famous murder cases, like that of the Black Dahlia, but also popular television shows, like The People vs. OJ Simpson and Fargo. The podcast, although morbid, has its humorous moments, especially when they talk about how not to get murdered.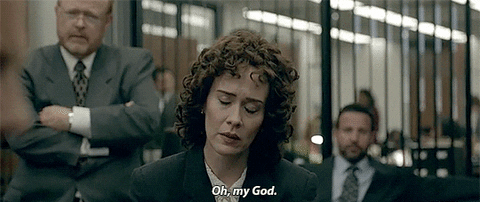 If you live for Real Housewives Drama or Award Shows....
Listen to Girl With No Job's podcast "Girl With A Podcast". She's known for posting hilarious memes on Instagram as @girlwithnojob, and brings this same kind of sarcastic humor to her podcast. Although she only has two episodes of the podcast up so far, in her most recent one she reviews various reality TV shows, like the Real Housewives of Beverly Hills. She also discussed her thoughts on the Golden Globes, what everyone was wearing, and what she thought was good, bad, and just plain awkward. Listen to "Girl With A Podcast" for your pop culture fix.
If you like The Daily Show with Trevor Noah…
"Pod Save America" could be the podcast for you. This podcast is hosted by President Obama's former aides: Jon Favreau, Dan Pfeiffer, Jon Lovett, and Tommy Vietor. On the podcast, they discuss current events in politics like the 2016 election, the future of Obamacare, and America's future under president-elect Trump. They make listening to politics a little less depressing with their humorous commentary, and keep listeners up to date on the state of our nation. It makes staying informed a little bit easier!
If you watch Stranger Things or Black Mirror…
You might like "Rocket" hosted by media specialist Christina Warren, video game developer Brianna Wu, and writer Simone de Rochefort. These three women discuss everything from technology, comics, movies, games and books. In some of their most recent podcasts, they talk about the best and worst gadgets of 2016, Rogue One: A Star Wars Story, and the DOL's lawsuit against Google. If you're interested in technology and other "nerdy" things, this may be the podcast for you.
There's also "Welcome to Night Vale," which has a very similar vibe to The Twilight Zone, covering a town where everything is just... off. It's seriously weird but seriously entertaining. With over 100 episodes, it's a fantastic series to get invested in. If you want a sneak peak at the kind of content, check out the Welcome to Night Vale twitter account for a taste of their peculiar and hilarious brand of humor.
If none of these TV shows are ones you watch, I can guarantee there's at least one podcast on iTunes that relates to your favorite show and just might be worth a listen. Start searching!
*The images used do not belong to Her Campus or the author.