An Open Letter to the Academic Senate and Chancellor May
As I sat in my last Zoom of the quarter for one of my classes, my professor had opened our class time to two classmates, Ruth Christopher and Vic Mapson to inform us of a letter they were working on that was going to be written to the academic senate and Chancellor May. Grabbing the attention of all of us in the zoom, we had listened intently to the letter: 
"Dear UCD Academic Senate and Chancellor May,
This letter is written with an opening assumption: it is preposterous (and has clear ties to supremacist ideology) to expect a "normal" line of productivity and academic performance from our fellow classmates--specifically our black and brown classmates--as America's history of anti-black action is reposted, reshared, retold, and reproduced through every channel of communication we have at our disposal. This argument need not be made. If GPAs could be spent like dollars, we would happily "spend" our grades to give our colleagues and friends an A, to relieve some of the institutional pressure on them which denies their humanity and refuses to acknowledge the consequence of repeated trauma. In a world with a 24-hour news cycle, it is easy to forget that it was only 1 week ago that George Floyd was lynched on camera, placing his murder in the national eye. We feel that it is hard to overestimate how re-traumatizing that is to our black and brown colleagues and classmates at this pivotal moment in the quarter, i.e., finals week.
Thankfully, a portion of our concerns with UCD's response to these events have been addressed in the Provost's recent email. Beyond the immediate picture of finals week and the time-sensitive matter of ending this quarter on a high and humane note, we would like to see UC Davis commit to do more to center black voices at a time when their centering is so desperately needed. Integrate courses from our African American Studies department into universal general education requirements. Reduce funding for the campus police department and increase the reach and funding of the Police Accountability Board. Hire more African American administrators, professors, and staff. Allocate more scholarship funds for students of color so that they can have greater opportunity to study at our institution. Issue a public statement from the school condemning white supremacy and anti-black racism. Compile and stock recommended reading from Black educators to encourage students to invest their time and dollars into learning about the fraught history of Blackness and America. The Dean of the English Department John Marx is already working with us to create a list of anti-racist books & essays to disseminate within the English department. We ask you to support and amplify his/our efforts. With the reputation of Davis as a beacon of progress, we wish, demand, and expect to see our university take this opportunity to truly do more than the moment demands and work toward systemic change. 
The names at the bottom of this letter are few but growing as we organize (albeit virtually). We believe that this public institution has the resources to do much more for its students in this time of crisis upon crisis. If we are to take you at your word, we must also see corresponding anti-racist and anti-supremacist actions being taken at our school. Making finals optional and extending academic leniency is a good first step but it is only that. We want to believe in your statements of anti-racism and anti-bigotry. Help us by continuing to show us you mean it. "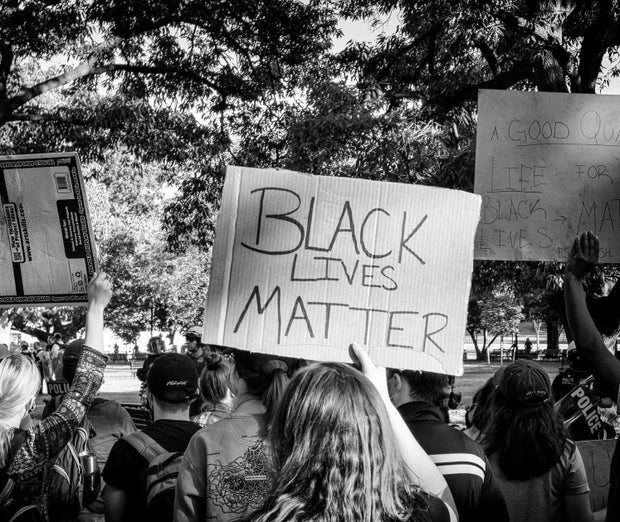 Photo by Obi Onyeador from Unsplash The University of California, Davis has failed the students during their time of need. They have failed to provide the students with adequate resources that gives equal opportunity to succeed as a UC Davis student. It has especially failed to prove their word of being a university that welcomes all. This letter is a call for action from the university, an institution that can do so much more to provide its students, to uplift voices of the Black community in a crisis such as this. Listen to the students, we want change. 
To sign the letter to prompt change at our campus please email your full name and graduation year to any of the following
Ruth Christopher [email protected]
Vic Mapson [email protected]
Jacqueline Viernes [email protected]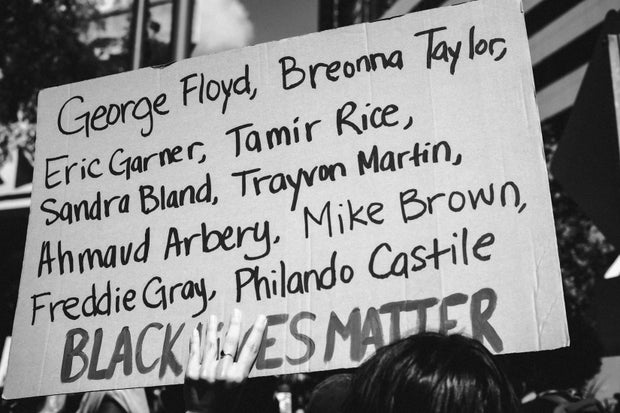 Photo by Frankie Cordoba from Unsplash