At the start of the pandemic, I decided to fly to Germany to be closer to my family. My mother grew up in Germany and recently relocated back to Europe a few years ago, and it definitely felt like the right idea for me to be close to family in such uncertain times. But I never in my wildest dreams would have expected to still be located in Germany today, exactly one year after my initial arrival. With plans to return to California soon, I've spent a lot of time reflecting on my year "studying abroad" and all of the challenges and blessings this has brought. With Germany being 9 hours ahead of California, navigating and adjusting to the time zone difference has perhaps been one of the most challenging aspects. Remote learning has been less than ideal, and I wanted to reflect on my experience in the hopes this might help those who are in a similar situation, now or in the future.
Adjusting to the time zone difference
Before jumping into classwork, I recommend taking the first day or two to adjust to the new time zone you're in. You might be dealing with jetlag or adjusting to a new environment and feeling comfortable in your space is vital to online academic success. Even if you're only dealing with a few hours' time zone difference, make sure you know exactly what time it is for your university in comparison to your local time. Time zones typically get more difficult to navigate the farther the two places are, so it helps to create a chart with your class times in both the university's and in your time zone.
Class registration
When deciding which classes to take, factoring in time zone is very important. For example, Germany being 9 hours ahead of California meant the maximum overlapping daytime hours between the two were the California mornings/afternoons and the Germany afternoons/evenings (8:00 am – 2:00 pm Pacific Time translated to 5:00 pm – 11:00 pm in Germany). With this in mind, I made sure to schedule all of my classes in the mornings, so I would be able to attend live from Germany in the evenings.
Navigating coursework
Depending on how much of your time zone overlaps with your university's, meeting synchronously on Zoom might be more challenging. In these cases, asynchronous classes are great, because you're able to work through the content on your own time when it's most convenient for you. That being said, I highly recommend taking at least one synchronous class (ideally more than one) during the quarter. If the class is conducted well, attending live can really help in establishing that sense of community wherein asynchronous instruction lacks.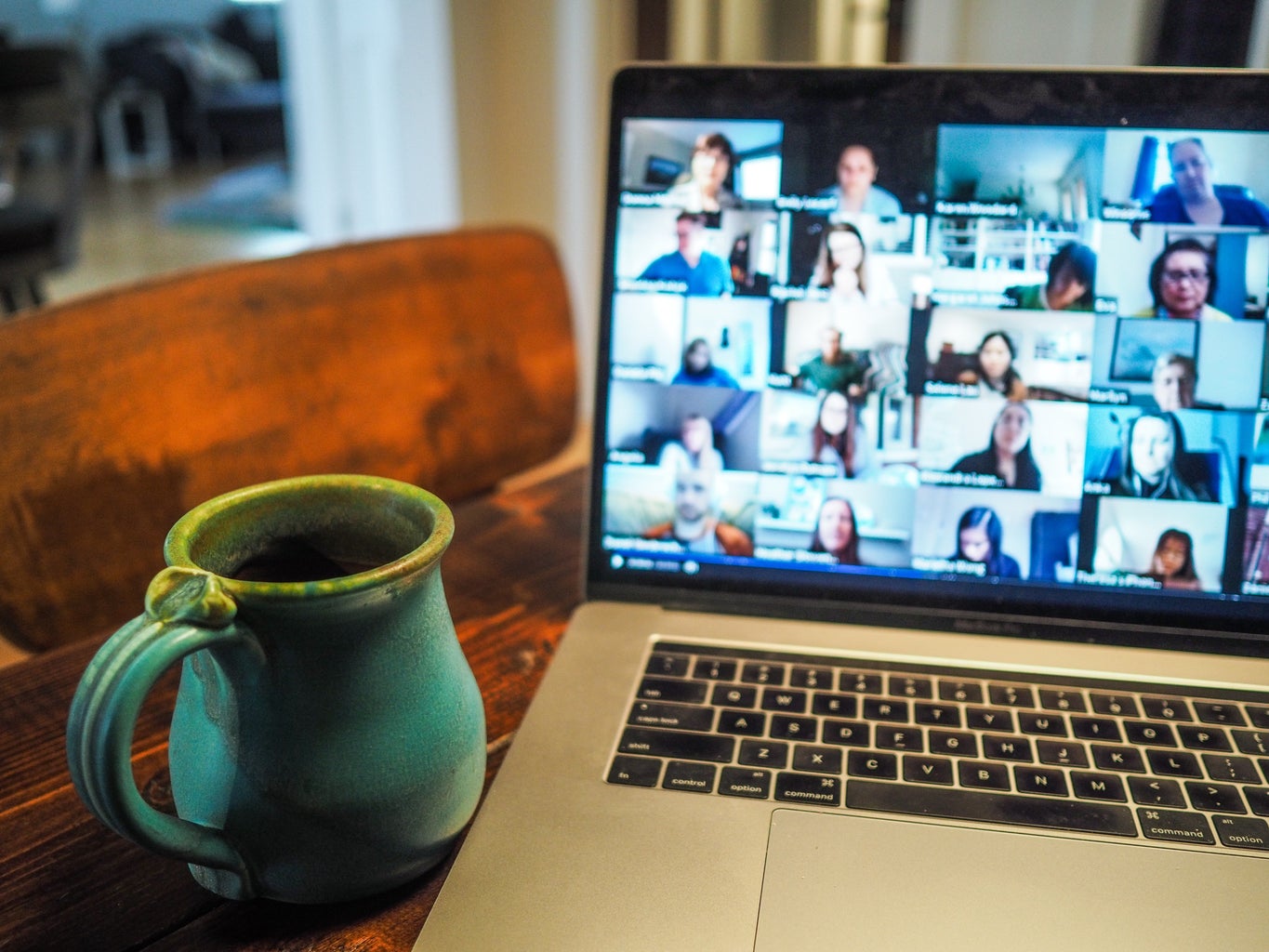 Connecting with peers and professors
If you have the option to do so, I recommend attending the first lecture of the course live, because it will give you the opportunity to get a feel for the class and directly engage with your professor and fellow peers. Often, the first live class is when student study groups are formed on platforms like Discord, which can be really helpful in forming a community with your classmates.
Unfortunately, online formats don't easily allow us to stay after class to connect with our professors or ask them questions. If professors don't have office hours listed in their syllabi, you can always reach out to them directly to schedule an appointment. In my experience, professors have been extremely accommodating and are willing to work with you if a time zone-related issue arises.
Finding joy in learning
If you're taking classes online from a different time zone, especially given the world's current circumstances, it's very likely there is a good reason you are doing so. Being so far away from the university community can feel isolating, but if these feelings arise, it's important to remember we all face different challenges, and this situation is far from ideal for any student. Engaging with other students in your classes, keeping regular contact with your friends, and building new networks by joining clubs or working a remote (on-campus) job can really help to maintain that sense of community you experienced before the pandemic. If you're new to UC Davis, getting involved in this way is even more applicable in finding your place. I feel grateful for my choice to be in Germany because in a strange way it allowed me to "study abroad," despite the study abroad programs I had applied for being canceled. To find joy in learning despite the less-than-optimal circumstances, I live by making the best of the situation, finding the good in the small things, being grateful for the community that I do have, and trusting in the fact that this is only temporary.