Natural Beauty Regime: Homemade Face Masks
There has never been a better time than now to take a deep dive into skin care. Sitting at home and never wearing makeup anymore, our skin is practically begging us to start giving it some more love and attention! People often think that in order to have a successful skin care routine they must spend hundreds of dollars on fancy products. But, those often don't work the way we expect them to. This is why choosing a natural skin care routine is always the best option. It is a win-win situation for your face and your bank account. The best part is that they can be made from items that are in your household already! Below are four natural face masks that can lead you to taking better care of your skin:
1. For Hyperpigmentation: Turmeric and Honey Mask
Directions: Mix 1/2 teaspoon of turmeric powder and 1 to 2 tablespoons of raw honey together. Massage this paste over your face and leave it for 10 minutes. After, rinse it off with warm water. 
This will lessen inflammation and help reduce hyperpigmentation, which are darkened areas due to sun damage, acne, or age. 
Kevin Laminto
2. Wrinkle Avoidance: Avocado, Honey, and Cocoa Powder Mask
Directions: Start by mashing 1 avocado in a bowl. Next, add and mix in 1/2 tablespoon of raw honey and 1 tablespoon of cocoa powder. Spread it over your face, let it sit for 20 minutes, and then rinse with warm water.
The honey and avocado moisturize and soften your skin. The nutrients from the avocado and cocoa will stimulate collagen production. Collagen is the most prevalent protein in your skin and keeps you looking young and prevent wrinkles. 
3. Acne-Prone and Oily Skin Mask: Blueberry, Yogurt, and Honey Mask
Directions: Start by mashing 1/3 cup of blueberries with 2 tablespoons of plain yogurt. Then add 1 teaspoon of honey. Apply the mask onto your face and leave it on for 15 to 20 minutes. Rinse off with warm water after. 
This mask is great for acne-prone and oily skin because blueberries and yogurt contain alpha hydroxyl acids. These are chemical compounds that will remove dead skin cells from your face in a gentle manner. The honey is also great because it fights acne-causing bacteria because it's antiseptic and anti-inflammatory properties.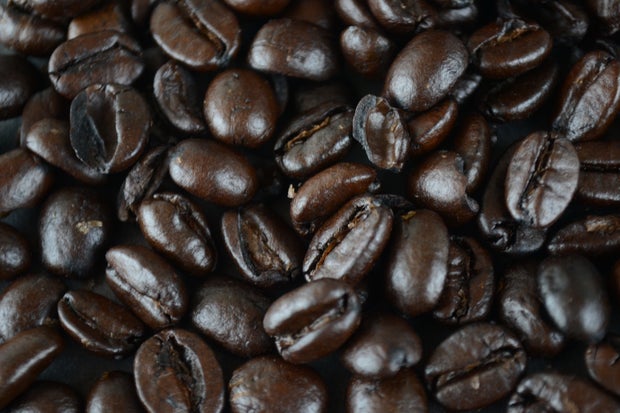 Keriss101 / Spoon
4. Exfoliate Naturally: Sugar, Yogurt, and Cocoa Powder Mask
Directions: Mix together 1 tablespoon of sugar, 1 tablespoon of Greek yogurt, and 1 tablespoon of cocoa powder. Apply thickly onto your face and let it sit for 20 minutes. When rinsing the mask off, make sure to scrub your face with the mask for a little. 
The sugar in the mask will hydrate and make your skin glow, while the yogurt acts as a probiotic for the skin. The cocoa powder, as mentioned in a mask above, will help with anti-aging. This mask will leave your skin glowing and extra soft. 
There are so many foods with vitamins and nutrients that your skin can absorb. These natural ingredients made into mask will help your skin in so many ways, leaving you looking and feeling your best the next time you get to leave your house.  
Sources:
8 Best DIY Face Masks for Every Skin Type, According to Dermatologists