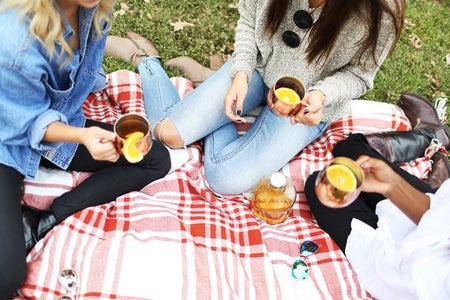 A Guide to Eating Your Way Through San Francisco
Whether you live in the Bay Area or are up for the over-an-hour drive to San Francisco from UC Davis, the experience of the city can be elevated to a whole new level by going to the right food spots. From boba shops and bakeries to restaurants with quality food of a variety of cuisines, it isn't hard at all to spend your day "eating" your way through the city. Whether you would prefer to have a take-out picnic in one of San Francisco's many scenic parks or utilize the patio dining that many restaurants are offering, it is definitely still possible to make the most out of the food experience there during the pandemic. Having been a Bay Area native for all of my life, I have carefully crafted a list of my ultimate favorite eatery spots for your next time in SF.
My go-to spot for brunch with a nice ambience is The Grove in Yerba Buena. With a variety of American breakfast and lunch items, there is something on the menu for any kind of craving. I recommend eating on their outdoor patio seating or taking your food to-go and eating it at the Salesforce Rooftop Park nearby!
2. U Dessert Story 
I discovered U Dessert Story way too recently for my liking; I couldn't believe I had been missing out on all of these Asian desserts all this time! Located in the Castro, this trendy spot is known for its creative sweets like matcha lava cake and chocolate mochi waffles. Bring friends or family and an empty stomach because these desserts are heavy but heavenly.
3. BAKE Cheese Tart 
Don't be afraid of the long lines spilling out of this place; the cheese tarts are worth every second of the wait. With cream cheese mousse over crispy tarts, these desserts are a must during a trip to San Francisco. You'll find BAKE Cheese Tart in the Westfield Mall on Market Street. The best part: the tarts come in flavors like matcha, chocolate, mochi, honey lemon, and milk tea.
4. Plentea 
There is definitely no shortage of boba shops in San Francisco, but something about Plentea causes me to return again and again. Almost all of the drinks on the menu come in fun, reusable jars that completely upgrade the experience of boba-drinking. With an emphasis on high quality ingredients and handcrafted to order drinks, Plentea is the right choice for your next boba-fix.
5. Punjab Kabab House 
Coming from a Pakistani family, I have tried a lot of chicken tikka masala in my lifetime. I can say, without a doubt, that Punjab Kabab House makes this dish better than anywhere else. For top-notch Pakistani/Indian food with a cozy atmosphere, this is the place to go to. Order the tandoori chicken, chicken tikka masala curry, seekh kabab, and lots of naan; you'll thank me later.
6. Mr. Holmes Bakehouse 
You may have seen this bakery's famous 'I Got Baked in San Francisco' sign on your Instagram timeline before. However, beyond being a very picturesque spot, Mr. Holmes Bakehouse serves delicious pastries. Having just reopened after many months due to COVID-19, I would recommend making the trek to this bakery as close to opening as possible so you can have a full selection of sweets to choose from before they run out for the day. Donuts come in flavors like Thai tea and coconut-pandan, and you can look forward to other items like churro croissants, cruffins, and cornflake cookies.
7. Limón Rotisserie
Peruvian food is one of the greatest but most underrated cuisines, in my opinion. Limón Rotisserie is open for outdoor dining and is home to mouth-watering dishes like Lomo Saltado--a wok stir-fried beef tenderloin, Polli-Papas - crispy chicken and fries, and a variety of seafood 'Ceviche' plates. Make sure to order Peru's signature soda, Inca Kola, with your meal!
8. Delarosa 
This list would not be complete without an Italian spot to try in the city. With two locations in the Marina District and Downtown, Delarosa is perfect for a pizza and pasta night. You won't regret eating here!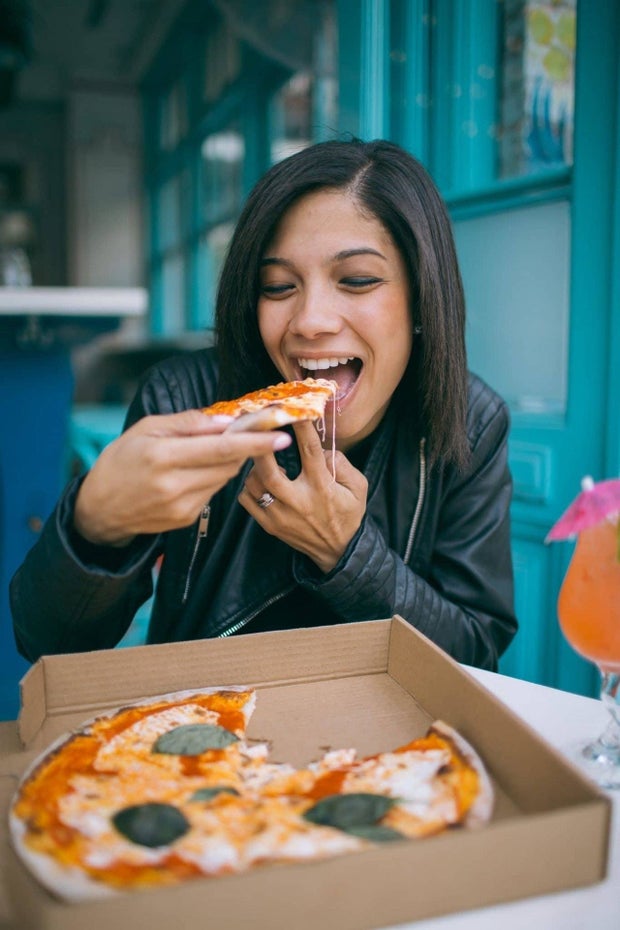 9. Crepes Ooh La La 
The name speaks for itself! This cute spot on Polk Street makes delicious crepes that can be easily taken on-the-go. I am a Nutella-strawberry crepe kind of girl, but there are enough flavors on the menu to satisfy every kind of person. Crepes Ooh La La is open until 1 or 2 A.M. every night, so it makes for a great late-night dessert stop!
10. El Porteño Empanadas
The Ferry Building Marketplace in San Francisco is always worth checking out, and there's no better eatery to pick up a light lunch from than El Porteño Empanadas, which is located inside. The Argentinian restaurant makes thirteen different kinds of empanadas, and not all of them are savory! I am also a big fan of the alfajores cookies that are available for purchase.