How do you know when something is trending? Most social media platforms make it easy for their users to see the same image repeatedly after popular support; before you know it, people are imitating, Tweeting, and writing all about it. It becomes a trend, it becomes stylish. The world of fashion applies to fashion rings ubiquitously, so the new movement towards sustainability and the DIY-esque craft all hold true in where the popularity of rings is headed. These are the latest fashion rings that can up your wardrobe and make your style stand out. They are sure to add an extra flair to complete almost any look.
Pearls rings are an elegant but minimal addition to a set of rings. They are worn in various combinations and designs that are most popular for their dainty appeal. They are worn in designs such as a string of small faux pearls, or a single pearl on a silver or gold band. The emergence of pearls to the mainstream can be strung back to Vivienne Westwood, a British fashion designer who emerged to fame in the '70s and who created the popular pearl necklace that Gen Z cannot get enough of. Westwood is known for revolutionizing what was deemed as appropriate to wear: she introduced the 1970s punk music movement into Britain's fashion, incorporating punk aspects such as safety pins, chains, and BDSM-inspired designs. She first designed the necklace in the '80s. It was a choker necklace stringed with pearls and centered with an orb. This necklace became, "of the moment" because of its vintage appeal which modern stylists love to gravitate towards; the beauty of combining the new with the old. Needless to say, the same concept holds true for the emergence of pearl rings.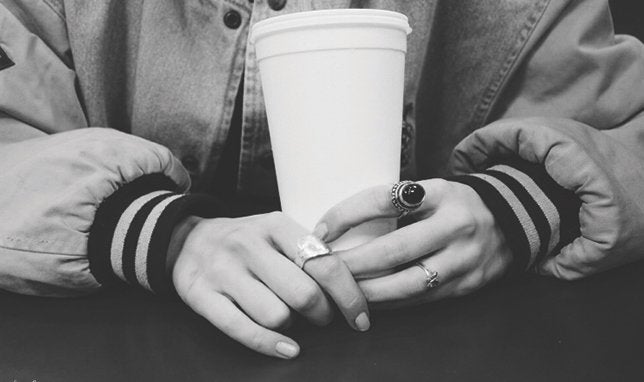 Resin Rings
If your intention is to spice up an old look then resin rings may very well be for you. These rings are perfect for the summertime because of their brightly colored and customizable charm. The great thing about these rings is they fall under the DIY allure. They are made fairly easily by mixing resin and hardener together into molds until they solidify into something that looks like a clear plastic. Creators took full advantage of the creativity these rings allow. They began encapsulating small artifacts like flowers within the resin or are opting to dye the resin a bright color such as orange or yellow. Resin rings have been worn repeatedly by celebrities such as Bella Hadid and Dua Lipa who use them to add an exceptional pop to their mirror selfies. Not to mention summer is here and that often means losing a couple of rings after taking them off to jump into the pool or the beach, but these rings are water-friendly on top of stylish.They can even be used as a gift or an addition to a small business because of their easy accessibility and popularity. 
Polymer Clay Rings
Polymer Clay Fashion rings found their moment on the social media platform, Tik Tok. They are by far the funnest rings to try and create on your own or with a friend. In their most basic form, they are made by rolling out clay with a rolling pin then shaping and cutting it into a band that wraps around your finger. Then, depending on your clay's instructions, you would finally bake until they harden into finished pieces. The fun part is you can animate them to any style that suits you such as checkered painted rings or zig-zag lines. If you're not a crafty person, however, there are tons of Youtube tutorials and Tik Toks on how to make them, and if you're not into the idea of making them all together you can buy custom-made clay rings from small businesses on sites like Etsy. Clay rings are sure to stand out and get attention from the people who see them on you.
Alternative fashion rings have gone from being trendy to being stylish. These ring styles are sure to do justice to your aesthetic and create a fun activity for you to get into over the summer.