What I Learned During My Summer In Quarantine (Part 2)
In my previous article, I started reflecting on my time during quarantine and spoke about one important thing I learned every month so far. This is a continuation. Enjoy!
May
I broke up with my boyfriend of one year in May and it was an extremely sad time for me. He was my first boyfriend and honestly, an amazing person to be around. In the end, we had begun to feel the beginning of a struggle we didn't really want to deal with since COVID was going on. He lived a couple hours away and I was going to start school at UCI, which is pretty far from where he was attending school, but we didn't know quarantine was going to last this long. 
We had both really felt this pull that was going on and knew the day we broke up, that it was going to end. I just remember feeling this heaviness in my chest while I waited for him to come over and while we spoke. It was all so peaceful and one of the most adult things I have ever done in my life. 
I knew it was the right move because that heaviness that made it hard to breathe, went away once we kissed goodbye. 
School became a struggle this month, which stressed me more because it was my last semester attending my community college and these grades really mattered. My teachers, thankfully, understood that I was struggling a bit. More like a lot but I didn't tell them that! I did cry twice during one of my classes because I was hard on myself and didn't skip class--until after this crying episode. 
This whole experience taught me to keep following my gut because I'm happy now talking to people and enjoying my time at UCI. I still talk to my ex, which was weird at first, but always uplifting now to hear how he's doing. We're both happy. We're both growing. And I can't promise this is going to be the same experience for everyone or every one of my relationships, but I'm happy and learning to love myself more every day. 
June
The days following George Floyd's tragic death are ones that will never be lost to our generation or the world. Protests we held all over the world did not stop for months, in some places. Twitter was ravished with videos showing police committing violent acts on peaceful protesters, beautiful and quiet moments for Mr. Floyd, and long threads of petitions with hundreds of thousands of digital signatures. 
I signed so many petitions, and still am after Mr. Floyd's death. But the one thing that I felt really made a large impact on my life was the Black Lives Matter protest in the town next over.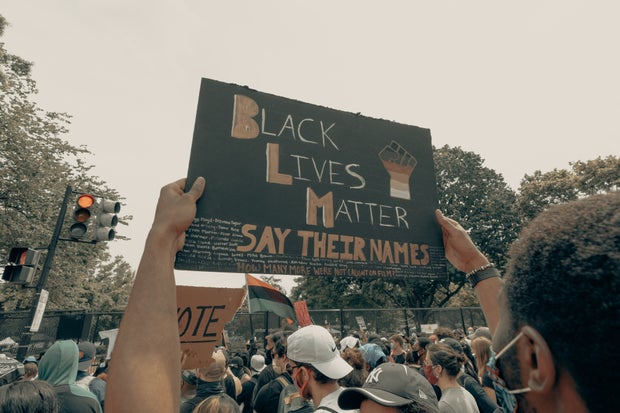 Photo by Clay Banks from Unsplash
Living in a county that is majority Mexican and being Mexican myself, I worried, along with everyone else attending, what would come of this peaceful protest? Would the cops be ready with weapons? Would there be a part of our community going that was against BLM? I couldn't help but think of the stories I've heard and read about Mexican families being racist towards another group of color. I hated questioning my own people, but I felt it necessary to prepare myself before we all asked the hard question: Is my community going to fully support this movement?
The answer was yes. 
The protest was peaceful, but all I remember was this low buzz of energy that was passing through everyone as we chanted, "No justice! No peace!" I felt the anger and sadness weigh down on everyone as we chanted the many names of those we had lost. I felt the power of a young teenage girl talking about why her people matter and how she would stop at nothing until everyone felt that same way.
The ongoing and unsettling violence toward the Black community will continue to motivate the Black Lives Matter movement until justice is served and the systemic racism towards Black lives and other people of color stops. I am glad I took part in an important moment in history and saddened that violence and death had to make this moment happen in the first place.
July
On a lighter note: Plants! Plants! And more plants! I bought some plants in July and, let me tell you, I am now a plant mom. I am obsessed with having living things in my room because I always felt like something was missing. Quarantine was driving me extra crazy and I was struggling to fulfill the need to be social because I obviously couldn't just go see my friends whenever I felt like it. So, I was very inspired after I watched Jenna Marbles (rip her YouTube channel) and her plant tour video. Something clicked in my head that owning and loving a plant might be just what I was looking for socially. And I was totally right!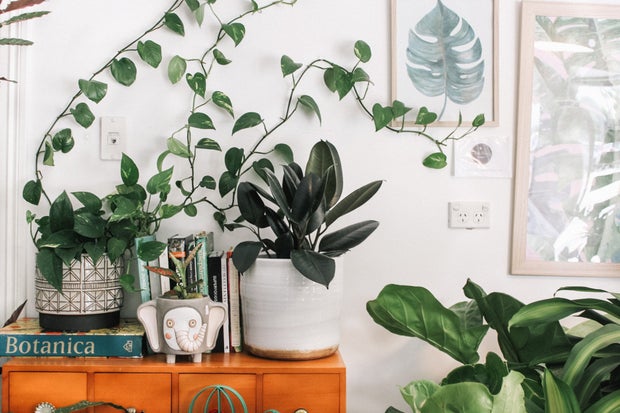 Photo by Prudence Earl from Unsplash
I bought four plants at first. I go hard or go home when it comes to new things. Also, my grandfather is a gardener and taught me a little bit about how to care for some indoor plants, so I felt I had some foundation. That foundation has really done me good, along with a lot of plant research, because my plants are still thriving! 
So, if any of you reading need something to do or just want to add more life to your place, go to your local Lowe's or whatever you have available, and buy a plant to love and care for!
(P.S. I'm probably going to do an article just on my plants. I can go on and on!)
(To be continued… one more time.)