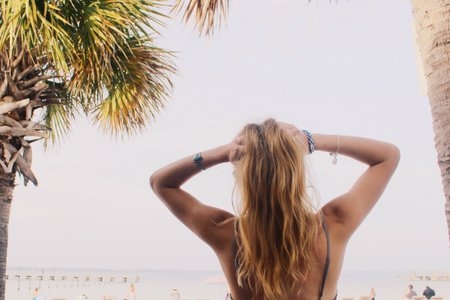 Anna Schultz / Her Campus
How to Staycation: Spring Break Edition
If you were to take one look at Instagram, you would see dozens of pictures of college students partying with friends in tropical destinations, signaling that spring break has begun. Spring break is frequently associated with traveling to warmer climates, such as Miami or Cancun for a week. But for me, the only traveling I am doing is back to my hometown. At this point in my life, I do not have the means to be anywhere else. Some of you might be in the same situation as I am. 
Instead of going to Miami or Cancun, you will be enviously looking at all the pictures over the week, wishing that you could have a spring break like in the movies. I am here to tell you to put down your phone. Stop fantasizing about what could have been and start enjoying your reality. Make the most out of your situation and if you don't know how, then here are some ideas for your spring break staycation.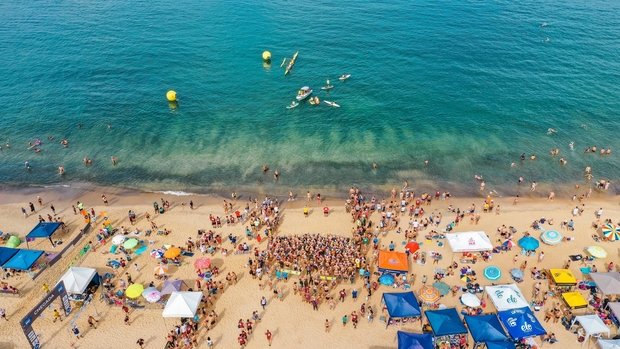 Sergio souza- unsplash
Spa Day 
For us quarter students, spring break means the end of finals and winter quarter. That time can bring a lot of stress, so it is important to take time to recharge before spring quarter begins. Put on your nicest robe and slippers, turn on some calming music, grab a face mask, soak your hands and feet in some warm water, and relax. 
Shopping Spree
Spring is right around the corner. This means that it is time to swap out your winter clothes for some spring clothes. Maybe you need warmer weather clothes or maybe you just want to update your wardrobe. Whatever the reason, treat yourself to a shopping spree. Your future self will thank you. 
Bike Through Your Town
Go out and enjoy the spring weather by biking through your community. Personally, I love to ride my bike in the morning when the roads are quieter and the birds are still chirping. I ride my bike to a local donut shop to eat my favorite donut (a maple bar), then I come back and I am ready to conquer the day.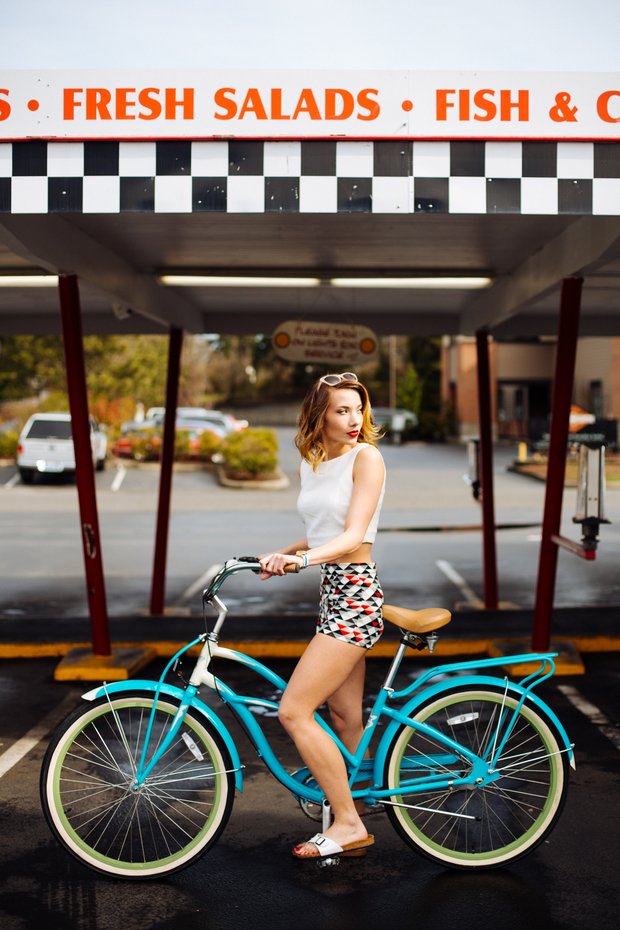 Breanna Coon / Her Campus
Bob Ross Painting Party
One of my favorite things to do is to paint along with Bob Ross. Even though I get annoyed when I make a mistake or my painting does not turn out like his, I still love to paint with him. His videos are rather calming. Painting has been proven to be therapeutic because the mind focuses solely on the image. So, grab your friends and force them to paint along with the legend that is Bob Ross. 
"We don't make mistakes. We just have happy accidents." 
-Bob Ross 
Picnic In The Park
Imagine sitting on a blanket in the middle of a field of green grass while birds chip around you and children play in the distance. This could be your reality. Prepare some of your favorite dishes, find a picnic basket or something that can act as a picnic basket, and a blanket that you can set up your picnic on. 
Soak Up Some Vitamin D
You don't need to go to a warm climate to relax in the sun. The sun is in your backyard, too. If the weather permits, put on a swimsuit, go in your backyard or to a nearby pool, and listen to your favorite music or grab a book that you have been meaning to read. It will be so relaxing that you will forget that you are in your hometown. 
Go On A Walk
Whenever I go home, I try to go on evening walks with my mom. It gives us a chance to talk after a long day. Sometimes I will even take my dogs with me. Over spring break, go on a walk. Force your friends or parents to join you, or grab your dog (if you have one). You won't regret taking in the fresh air. 
Have A BBQ
BBQs are typically thought of as a summer activity, but who says you can't have one in the spring. Fire up the grill and host your own spring BBQ. Show off the cooking skills that you have been refining during your time in college or order some hamburgers from In N Out and pretend that you have cooking skills. Regardless, gather your friends and family to enjoy the cool spring day. 
Whatever you choose to do this spring break, make it one to remember.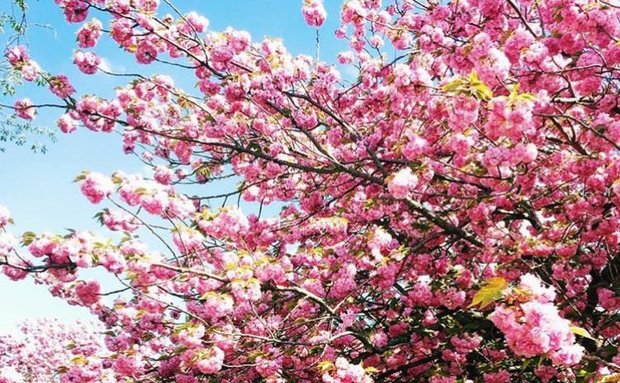 Jackie Ryan / Her Campus