Fall-inspired Recipes for the Culinarily-challenged
Nothing is more exciting to a dining-hall-despising freshman than the thought of freeing herself from a meal plan. That is, until that now-sophomore recalls that meal-prepping for her typically involves something burnt and a call to the nearest Chinese restaurant. 
So, for those of you also blessed with a fully-functional kitchen and no clue what to do with it, this one's for you. Let's get this bread (check my last recipe for how to do it fall-styled) with these simple yet delicious fall-inspired recipes:
Roasted sweet potatoes - Yummy, healthy and couldn't be more simple!

2 sweet potatoes
2 tsp olive oil
¼ tsp paprika
⅛ tsp cinnamon 
Sea salt (as much as desired)
Black pepper (as much as desired)
First preheat the oven to 400°F. Line a baking sheet with parchment paper.
Wash sweet potatoes and cut them into cubes (recommended size: 1 inch). 
Toss the diced sweet potatoes with oil and spices in a bowl. Spread them out onto the lined baking sheet (make sure none are touching).
Roast for 30-45 minutes, flipping occasionally.  
Use a fork to test whether the inside is soft, and once you are satisfied, take them out of the oven, and season them with more salt/pepper if desired. 
Finally, enjoy!
Recipe source: https://livelytable.com/simple-roasted-sweet-potatoes/
Vegetarian chili macaroni - A hearty and surprisingly simple autumn-inspired meal!

1 chopped onion
2 tbsp chili powder
1 tbsp canola oil
½ tbsp salt
1 can of crushed tomatoes
1 can of rinsed and drained black beans
1lb of cooked macaroni
1 cup shredded sharp cheddar
Begin by combining onion, canola oil, chili powder and salt into a large pot and cooking it on medium for 8 minutes.
Make sure to stir often, then add in the canned veggies.
Turn the heat to high and allow to simmer for  5 minutes. Throw in the macaroni and cheddar.
Once the macaroni heats up and the cheddar melts, dinner is served!
Recipe source: https://www.goodhousekeeping.com/food-recipes/a41231/vegetarian-chili-macaroni-recipe/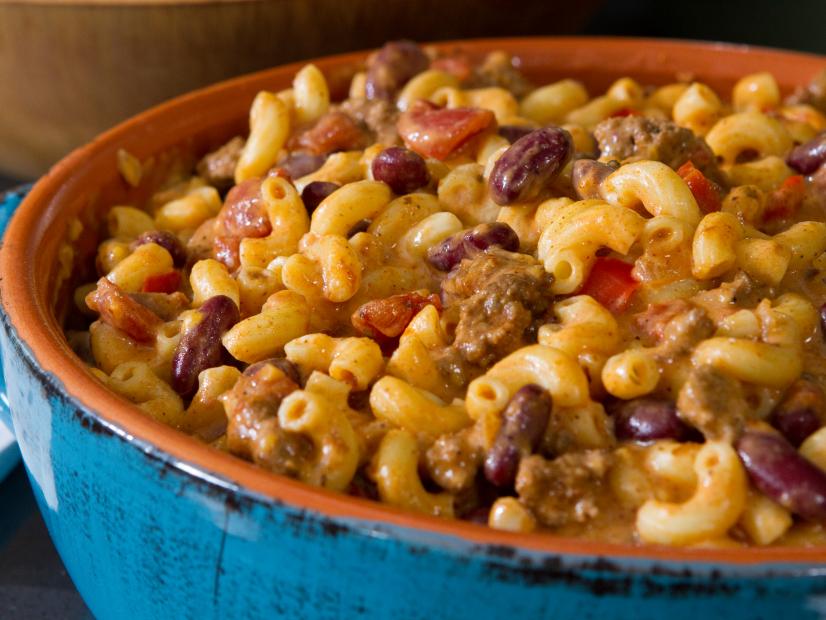 Roasted Brussel Sprouts- Brussel Sprouts and Parmesan cheese makes for a mouth-watering and quick dish!

1 1/2 lbs halved brussel sprouts (make sure to trim the ends)
2 tbsp olive oil
1/3 cup parmesan cheese
1 tsp garlic powder
1/2 tsp salt
1/4 tsp pepper
Preheat the oven to 425 degrees. Spray a cookie sheet with cooking spray.
Mix brussel sprouts with the rest of the ingredients and toss.
Spread onto the cookie sheet making sure they are not touching.
Cook for 16-18 minutes and all done!
Recipe source: https://togetherasfamily.com/oven-roasted-parmesan-brussel-sprouts/
Vegan pumpkin sugar cookies - Enjoy these vegan morsels with your favorite tea or morning cup of joe!  

½ cup softened vegan butter (like Earth Balance)
½ cup cane sugar
¼ cup brown sugar
1 tsp vanilla extract
¼ cup pumpkin puree
1 ½ cups unbleached all-purpose flour
½ tbsp cornstarch
1 tsp baking powder
½ tsp baking soda
¼ tsp salt
1 tsp pumpkin pie spice (can be store-bought or made by mixing 4 tsps ground cinnamon, 2 tsps ground ginger, 1 tsp ground cloves and ½ tsp ground nutmeg)
Frosting (optional)
½ cup vegan butter
2 ½ -3 cups of powdered sugar
¼ tsp cinnamon and pumpkin pie spice
1 splash of non-dairy milk of choice
Mix the softened butter in a large mixing bowl and add sugar, brown sugar and vanilla. Once the ingredients are mixed well, add pumpkin and mix again.
Mix in the dry ingredients. Add in your choice of milk and stir until the dough is soft. Freeze the dough for 15 minutes. Preheat the oven to 350°F as you wait
Roll the dough into balls. Place on a clean baking sheet about 2 inches apart. Gently flatten the cookie balls into discs and add a dash of sugar on top.
Bake for 10-12 minutes or until they reach a light golden brown color. Allow the cookies to cool and then prepare the frosting if desired.
Frosting (optional): Place softened butter in a bowl and beat until light and fluffy. Mix in vanilla and spices.
Add powdered sugar and continue stirring. Pour in a splash of non-dairy milk. If the frosting is too thin, add in more milk and powdered sugar.
Frost the cookies once they are cooled, and voila!
Recipe source: https://minimalistbaker.com/vegan-pumpkin-sugar-cookies/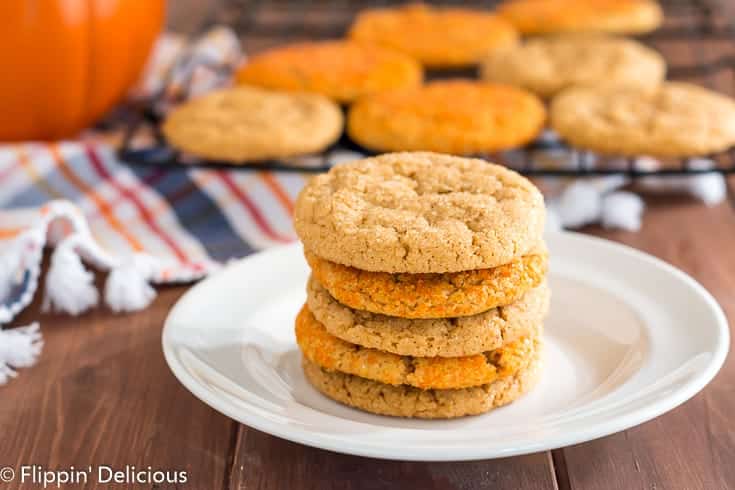 Chocolatey pumpkin bread - A fall classic and completely doable for any culinary skill level!

3 cups all-purpose flour
2 tsp ground cinnamon
1 tsp salt
1 tsp baking soda
4 large eggs
2 cups sugar
2 cups canned pumpkin
1- ½ cups canola oil 
2 cups semisweet chocolate chips (I used double what the recipe called for, but feel free to just use 1 cup or somewhere in between!)
Combine flour, cinnamon, salt and baking soda in a large bowl. Use another bowl to beat eggs, sugar, pumpkin and oil. Stir the second bowl with the dry ingredients and mix in the chocolate chips.
Spray the two loaf pans (recommended size: 8x4-in) with any cooking spray and pour the mix in. Allow the bread to bake for 60-70 minutes, or if placing a toothpick in the bread comes out clean. Cool for around 10 minutes, and enjoy the cozy taste of fall!
Recipe source: https://www.tasteofhome.com/recipes/contest-winning-chocolate-chip-pumpkin-bread/