With internships and study abroad programs shutting down over the summer as COVID-19 swept over the globe, many students turned back to classes in an effort to salvage some productivity over their summer break. As schools and universities transitioned to online education, the summer turned out to be the perfect trial run for institutions to test different methods of providing online instruction in preparation for finalizing plans for the Fall. As a student, I also found the summer months were a great way to figure out the "new normal" without the overwhelming course load of the semester. Here are five of my tried and true tips that served me well during the summer:
#1: Attend synchronous sessions whenever possible!
The promise of recorded lectures presents students with the option of not attending class at all, in favor of watching the recordings at some later date (or so we tell ourselves…). Attending class from a very different time zone also presents challenges when synchronous sessions are only available at inopportune times. Nevertheless, I find the best way to keep up with the workload and content of online classes is to attend as many class sessions as possible. Though this is not doable for everyone given time zone constraints and other obligations that might take precedence in this chaotic time, I would highly encourage trying to attend as many synchronous sessions as you are able. This applies even if you're behind on readings or haven't caught up on missed lectures! 
#2: Keep your video on.
I know, I know – it's so tempting to turn your video off and just zone out. This is precisely the reason to keep it on! The pressure of having your video on forces you to pay attention. If your mind wanders, you're more likely to catch yourself because you know others can see you. Try to do this regardless of how many other students have their videos on – you may even find that more people join you in turning your video on!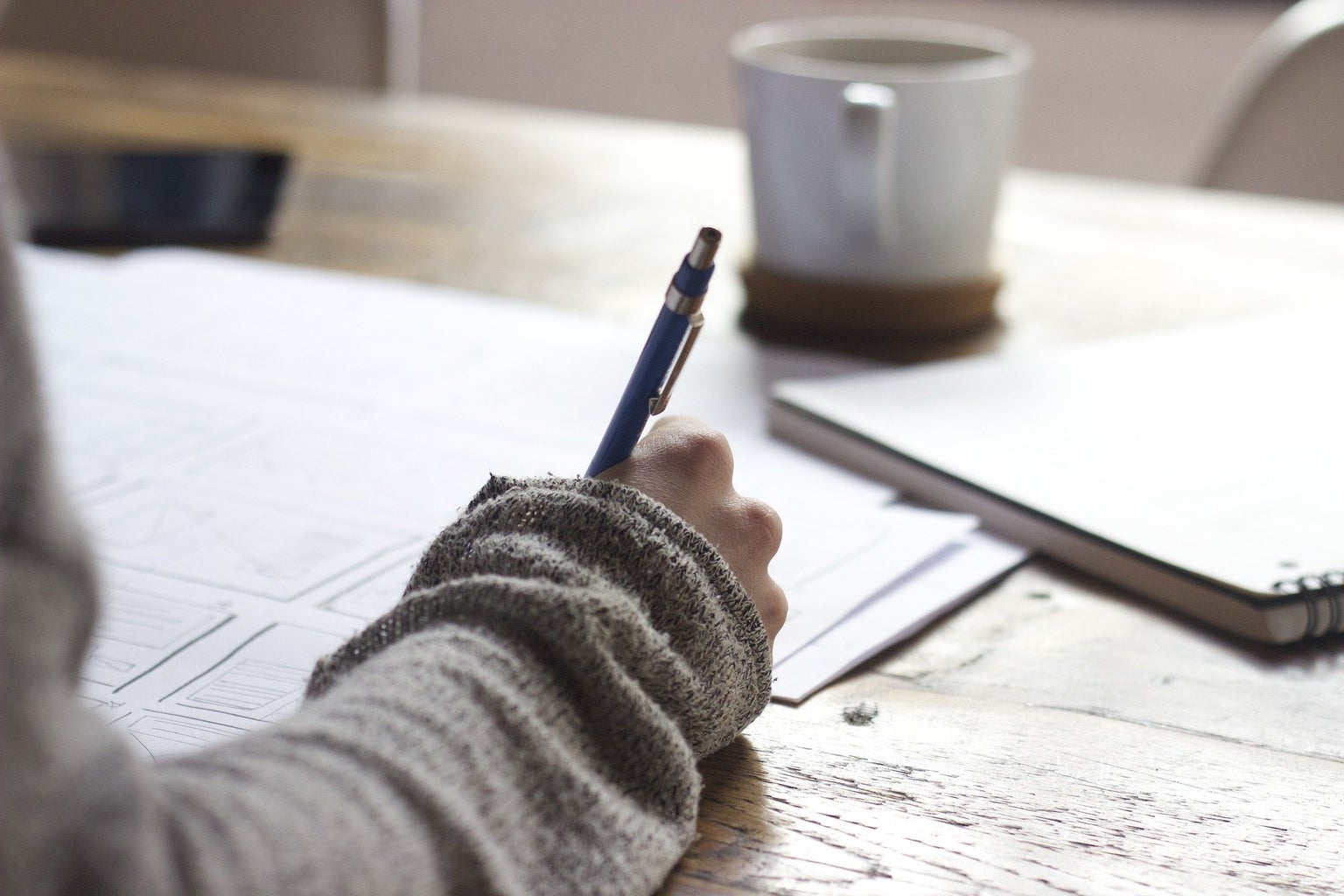 #3: Take notes, even if you can rewatch the lecture.
It is so tempting to just sit back during online class because there is less pressure to get all the important information down when you know you have access to it later. But let's be honest – you're never going to watch that recording. So do yourself a favor and take good notes in real time, just like you would in your in-person classes.
#4: Participate!
With fewer people willing to participate, your professor will greatly appreciate you answering a question or bringing up a comment you had. Making even a little bit of effort to participate in your online class can help the professor notice you. It also may give you a boost if you want to get to know them better in office hours before asking for a recommendation!
#5: Reach out to your peers!
The online semester will be difficult enough – why not make it easier on yourself by reaching out to your fellow classmates and forming study groups? This will seriously cut down on the work you'll have to do leading up to exams! Maybe you'll even get to know each other and plan to meet up when things return to in-person instruction! 
Time zones present their own challenges, as does procrastination.