4 Easy Tips I Wish I'd Known as a College Freshman
College can be quite daunting and stressful, especially for incoming students. I've been there. As a third year student reflecting on her freshman experience, I could've used a heads up about a lot of different things. For those of you who are a little nervous about entering your first year of college, check out this small guide on things you might want to consider.
While these are some of the things I wished I'd done, remember that there isn't just one way to survive your first year. Just do what feels right, and you'll have the most memorable experience ever.  
#1: Before scheduling classes, research possible majors, minors, and career paths that you might be interested in. 
I know, I know. This tip sounds like a no-brainer, but you'd be surprised by how many students don't look into these things extensively. (And yes, I was guilty of this mistake too.) I came into college with little to no idea what I was passionate about or what I was even interested in — which is totally fine, so don't freak out. However, I always told myself that if I'd taken the time to really look into my options, then maybe, just maybe, I would've planned my class schedules more strategically. If I could go back, I definitely would've given myself the time to think deeply about what I might want to do with my life.
#2: Before entering, look into resources and opportunities that your college offers for someone like you. 
Since we're paying such a hefty amount of money to attend college, it's probably a good idea to take advantage of most, if not all, the perks and resources available. I think many students don't look into these resources enough. (I sure didn't.) I was late in the game when I discovered Cal provides students with access to programs, such as Adobe Creative Cloud and LinkedIn Learning, which are great tools for you to enhance your skills or find a new hobby while saving money. There are definitely more programs and facilities provided through Cal. Some are even dedicated to serving a specific demographic, so make sure to do some digging early on!  
#3: Apply to any extracurricular activities that you are interested in. Do not procrastinate or get intimidated by competitiveness!
If I'm being completely honest, joining clubs can sometimes feel comparable to applying to colleges or internships, except on a smaller scale. Some clubs require students to fill out applications (which aren't too bad as long as you answer questions thoughtfully), prepare for interviews, and just show your dedication, personality, and interest in the organization. Of course, this process is meant to give you practice for the real world, but some clubs can be super competitive and intimidating. Even if you only have the slightest interest in a club, shoot your shot and see where the application takes you! You might find a community much sooner than you expected by starting to get involved early in your college career.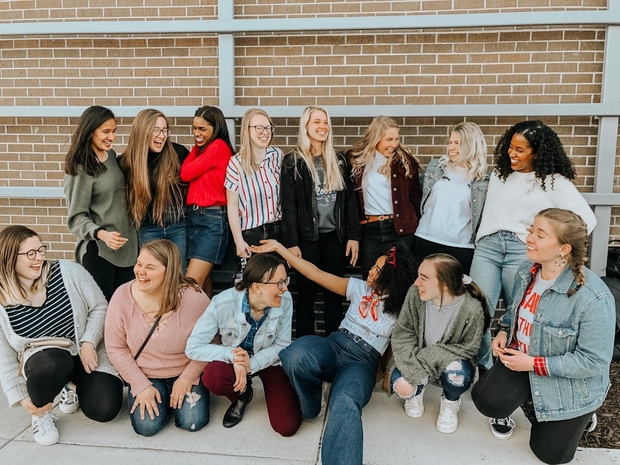 #4: Ask for help when you need it, and give help when others need it! 
In a college this large, there are bound to be students who have different attitudes, backgrounds, and personalities. Some students may grasp concepts much faster than others, and some may not. Although many people might believe there's a stigma around asking for help, please remember that asking for help is completely normal and the best way to succeed! I can't stress that enough. Still, I know it can be nerve-wracking to ask for help, especially in a lecture filled with hundreds of students. I recommend going to office hours, talking to students around you to form study groups, or going to the tutoring center! There are so many students who are just as confused and desperate for a study buddy as you are, so don't feel intimidated! It's hard reaching out to total strangers when you need help, but it gets easier with time and practice!