Relax, Re-Charge, Rejuvenate
Edited by Jasmine Ryu Won Kang
It's that time of the year again.
Midterm season has come (and gone). Final assignments are just around the corner.
And for students in the Faculty of Arts and Science … that means we finally have a bit of a break.
That's right — it's officially U of T's Fall Reading Week.
Of course, we're not in the clear yet. Reading Week is a time of catch-up: time to re-write your messy notes, finally get through those piles of readings, and start prepping for Term Tests and assignments to come.
But it's also a time to relax. A time to de-stress, re-charge, and rejuvenate. And it's important to do so — after two-and-a-half months of non-stop lectures, readings, quizzes, and assignments, we all deserve a bit of a break.
Here's a taste of what I'm looking forward to doing over this Fall Reading Week…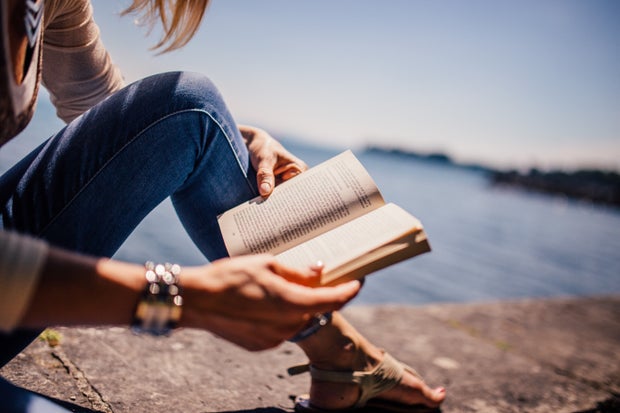 Negative Space/Pexels
#1: Watch a Feel-Good Movie
If you've read any of my other HerCampus pieces, you've probably realized that I'm a bit of a movie buff. The cinema is my happy place: there's nothing more exhilarating than that thrill that you get when the lights go down and the orchestral opening rings through your soul. 
Unfortunately, during the school year, I don't have the opportunity to fulfill my movie cravings. Schoolwork takes up the majority of my time; I can't afford to spare 2-3 hours for that much-needed, cinematic release. 
But Winter Break, Summer Break, Reading Week… I take advantage of those and fill them chock-full of my favourite films.
After all, movies provide some much-needed escapism: they transport you to another world, a better world, where love runs abound, magic is real, and everybody gets their "happily-ever-after." Loaded with entertainment and filled with hope, they're just what I need after months and months of non-stop work.
So, I implore you: take one day this week. Put on some PJs and a pair of comfy socks, pop up some buttered popcorn, grab yourself a drink, and throw on your favourite feel-good flick.
Need some recommendations? Here are a few of my all-time faves:
Legally Blonde (Netflix)
La La Land (Netflix)
Now You See Me (Netflix)
Letters to Juliet (Netflix)
Hercules (Disney+)
On The Basis of Sex (Amazon Prime)
#2: Pick Up A Favourite Book
I know, I know. From Greek epics to historical manuscripts, molecular biology textbooks to pages upon pages of laws and jurisdictions, you've probably done more than enough reading (for class) over the past few months. 
But there's something different about leisure reading. The leathery pages between your fingers, the oh-so-satisfying fresh-parchment scent... they're just so joy-inducing. In my opinion, getting lost in a magical world is the perfect way to pass the time.
Though Reading Week is only a few days long, it provides more than enough time to re-visit an old favourite. Whether you're a fan of fiction or a biographical bibliophile, take some time to dust off your favourite cover, then savour the spellbinding lyricism of your favourite author's worlds and words.
Need some recommendations? Here are a few of my all-time faves:
#3: Catch Some Extra ZZZZZs
UGH. Don't get me wrong, I genuinely enjoy school, and I love the content in my classes... but one thing I don't love? Having to wake up at 7 am in order to get all my work done.
As a young adult, it's hard to find time to attend lectures, prep meals, do chores, complete homework and assignments, maintain a social life, and make time for sleep, all within the same 24-hour day. The day flies by, and before you know it, it's 1:30 am -- and you still haven't completed everything you needed to get done.
I know that I don't get as much sleep as I should — in fact, I can feel it, physically, in my heart, bones, and soul. And there's not much I can do about it, save for giving up on my assignments — which just isn't an option, if I want to do well.
Luckily, the lack of lectures over Reading Week allows for a few hours of free time — just enough to catch up on that missed sleep.
My goal, this Reading Week, is to take one day where I just wake up on my own time.
I'm not going to set an alarm. I'm not going to book anything in the morning, or even in the early afternoon. I'm just going to let myself wake up by my internal clock, and only get out of bed when I actually feel well-rested.
Hopefully, that'll rejuvenate me, help me re-gain that well-rested equilibrium, and prepare me for the weeks of tests and stress ahead.
And hopefully, you can take the time to do the same.
#4. Take A Bubble Bath
I know, I know, we're all pretty overwhelmed right now. Reading Week is a much-needed break, but it falls right in the middle of Term Test period #1 and Term Test period #2. Major assignments are still on the horizon, and right after that comes exams — we're not in the clear yet.
But we can do something about all that mental (and physical) stress: 
We can treat ourselves to a luxury.
We can treat outselves to a bubble bath.
Yeah, I know that might sound cheesy. But honestly, there's nothing like the feeling of slipping into a still-warm tub, steam rising off the surface, bubbles softly popping as you sink back with a sigh. Throw in some Epsom salts to relieve tension, toss in a bath bomb for some colour, and you're golden. 
It's nostalgic. It's relaxing. It's soothing, it's fun — and I promise, it's exactly what you need right now.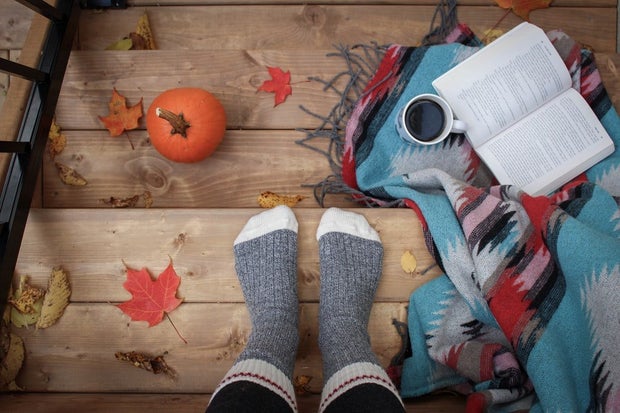 Photo by Alex Geerts from Unsplash Of course, there are so many other things you can do to relieve stress and take some time to yourself this Reading Week. Perhaps you're not much of a movie person, and you'd rather binge your favourite season of The Office. Or maybe you love to paint, and you're going to create a masterpiece. 
The point is, set aside some time this week to take some time for yourself. Treat yourself. Pamper yourself. Take this time off for you — so that when Reading Week is over, you're rested and ready to tackle the weeks ahead.
And when we get to that crazy time, when we're back in labs and lectures, don't let the self-care disappear! You might not be able to read a full novel, but you can pick up a comic, or listen to an audiobook as you do an online workout. Or, instead of sleeping in all morning, let Saturday be your day to wake up at 9:00 instead of 7:00.
Life can get a little stressful, I know that more than anyone — but you (and your self-care) comes before anything else; don't let yourself forget that.
Happy Reading Week!