Movies to Watch Before the Oscars
On March 4th, Hollywood's elite will gather to celebrate another year of creative, moving and exceptional cinematic creations. On the heels of the Golden Globes – the pre-party to the Academy Awards – many films stood out as front-runners in the Best Picture nominations race. From "Wonder Woman" to "Dunkirk", these are the movies you should check out before casting your vote for this year's Best Picture!
Get Out
This insanely unexpected commentary on race relations in America brought humour and suspense with its chilling plot about a young black man who becomes trapped by a white suburban cult trying to steal his body. Jordan Peele's dark comedy – which he wrote and directed -  incorporated all the perfect, classic horror elements to make "Get Out" a thrilling ride with both Daniel Kaluuya and Alison Williams giving outstanding performances. "Get Out" currently boasts a 99% Fresh rating on Rotten Tomato, so definitely worth seeing!
Lady Bird
Saoirse Ronan plays the title character of "Lady Bird" is this exploration of a young teenage girl struggling with her grades, college applications, boys and a difficult, strained relationship with her mother. The directorial debut of actress Greta Gerwig – who also wrote the movie – touches on the challenges of growing up and coming to terms with the realities of your world all while refusing to give up on your dreams. At the core of the movie is the dynamic, tense relationship between a mother and her teenage daughter with stunning performances by Ronan – who won the Golden Globe for Best Actress for Lady Bird – and Laurie Metcalf that will move you to tears.
Wonder Woman
Undoubtedly one of the most highly anticipated movies of the year and a phenomenal force of female talent as the first solo female superhero film in over a decade, Wonder Woman is not one to miss! Directed by a woman, starring a woman (the first superhero movie led by a woman since 2005!) and carried by an extraordinary cast of femme fatales, the iconic reimagining of Wonder Woman's origins and its success has signified a changing time for women in roles of strength and authority. For no other reason than it being a movie made by bad-ass women about bad-ass women, it's a must-see before awards season!
The Shape of Water
Critically-acclaimed, director Guillermo del Toro's monster movie is generating tons of Oscar buzz. Del Toro, who took home the Golden Globe for Best Director, created an emotional, moving monster story about a deaf janitor who falls in love with a monster created by the government. This unusual tale is set against a backdrop of gorgeous cinematic shots and beautiful music. Already nominated for the Golden Globe, "The Shape of Water" will definitely be a contender in March.
The Big Sick
Kumail Nanjiani plays himself in the independent film about meeting and falling in love with his now-wife, Emily Gordon. This comedy deals with Nanjiani and Gordon's struggles in an interracial relationship while dealing with Gordon's sudden illness. This romantic comedy about their real-life courtship is one to watch at the Oscars.
Call Me By Your Name
Another independent film, "Call Me By Your Name" took the independent film festivals by storm this year. A beautiful story about a summer romance between Timothée Chalamet and Armie Hammer's characters, "Call Me By Your Name" stands out as award season favorite.
Dunkirk
Christopher Nolan's immense war film was set to be one of the most immersive and epic depictions of the World War II battle of Dunkirk. Nolan's haunting war-epic tells of the thousands of British soldiers stranded on the beach of Dunkirk, France during the second world war and the brave civilian sailors who travelled across the English Channel to save them. Dunkirk is the highest grossing WWII movie of all time, and, yes, this is the one with Harry Styles!
I, Tonya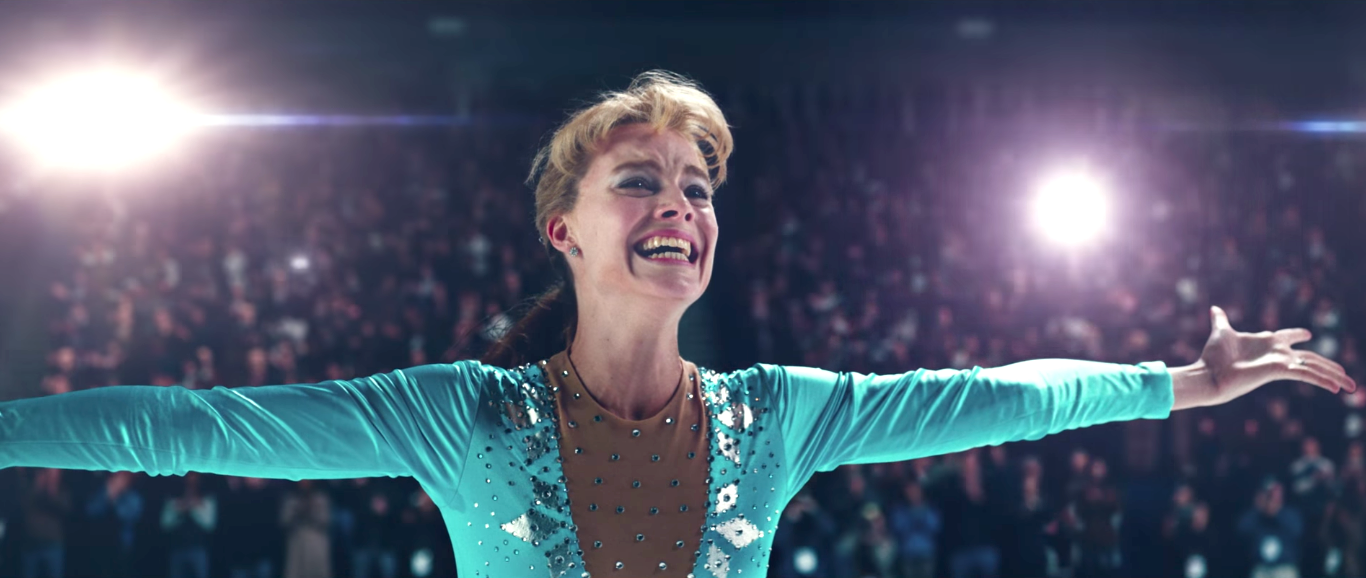 Taking on the most shocking twist in the history of figure skating, "I, Tonya" tells the story of Olympic hopeful Tonya Harding and the events leading up to the notorious attack on fellow figure skater Nancy Kerrigan just days before a competition. Filled with crazy performances and wild characters played by Margot Robbie, Sebastian Stan and Allison Janney, "I, Tonya" gives audiences an intimate view into the life of one of the greatest figure skaters in the world - at one time.
Three Billboards Outside of Ebbing, Missouri
This darkly funny film tells the story of a woman who rents out three billboards on the outskirts of Ebbing, Missouri to push the local police force to finally look into the death of her teenage daughter. Starring Frances McDormand, Woody Harrelson and Sam Rockwell, "Three Billboards Outside of Ebbing, Missouri" has already grabbed critical acclaim and attention for its gripping performances and perfect mixture of comedy and drama. With a Best Picture win at the Globes and wins for McDormand and Rockwell, in the Best Actress and Best Supporting Actor categories respectively, "Three Billboards" is predicted to wipe up at the Oscars.