Fall Finds at Trader Joe's
It's everyone's favorite time of the year: Pumpkin Season!
This year, earlier than ever before, Pumpkin Season began in mid-September, marking the transition into Fall and the holiday season.
Restaurants, food chains, and stores across the globe have introduced their favorite pumpkin-flavored items. Some of my all-time favorites include the Starbucks pumpkin scone and the Jamba Juice pumpkin smoothie. A new pumpkin-flavored item that I can confidently add to this list is the **Dunkin Donuts pumpkin oat milk latte**. It is a must-have this season! Although these items from various places are great, my favorite place to really get into the fall spirit is Trader Joe's! Trader Joe's has excessive amounts of pumpkin-flavored goods ranging from drinks to meals to desserts! I love to indulge in all things pumpkin from Trader Joe's, and it definitely spices up the fall! That being said, here are some of my favorite pumpkin-flavored items from Trader Joe's that you should definitely try if you have the opportunity this fall...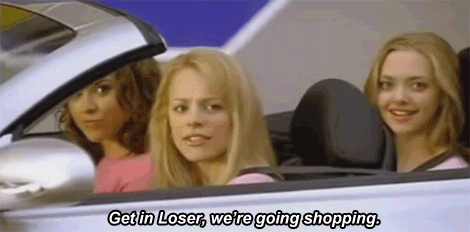 Paramount Pictures
Last year, Trader Joes introduced a new spread called Pumpkin Butter. The grocery chain is known for their beloved cookie butter spread and therefore, this is a big deal for pumpkin lovers. If you are familiar with the cookie butter spread and enjoy the flavor pumpkin, this is a perfect item for you! This product is very unique to Trader Joe's. It is an extremely versatile product, as it can be put on various types of food to get a taste of the holiday spirit! I recommend using this pumpkin butter to spice up a simple piece of toast, oatmeal, yogurt, or pancakes/waffles. I also recommend adding it to your favorite at-home smoothie or soup recipe!

2.

Pumpkin Chocolate Chunk Oatmeal Cookie Mix

Instead of making your traditional pumpkin bread for a pumpkin-flavored dessert, Trader Joes takes your traditional oatmeal chocolate chip cookie and adds a fall twist to it: Pumpkin! Not only are these cookies absolutely delicious, but they come in the form of a mix and therefore could be a fun activity for the fall, especially as the weather begins to get colder. You can gather a group of your closest friends or even make this a family activity. I suggest that you watch your favorite Halloween movie afterward and indulge in these warm pumpkin chocolate chunk cookies—a perfect and fun way to indulge in a fall activity.

3.

Honey Roasted Pumpkin Ravioli

Sometimes it is hard to come across a pumpkin-flavored item that isn't meant for dessert, and so here is a Trader Joe's pumpkin-flavored item that can be made for lunch or dinner! This honey roasted pumpkin ravioli contains a thin-stuff pasta with cheesy pumpkin filling. Sounds delicious and savory, doesn't it? It is also a very simple meal to make, taking only 2 minutes to prepare. This is perfect if you are in a time crunch and in need of a meal or a busy college student like myself. I recommend that you pair this dish with a simple butter sauce or Alfredo sauce for the perfect balance of tastes!

4.

Gluten-Free Pumpkin Spice Bagels

Natalie Rodriguez / Spoon

Trader Joe's Gluten Free Pumpkin Spice Bagels are worth waking up for and the perfect start for a scenic and productive fall day! Who wouldn't want a pumpkin flavored bagel? A huge perk of this item is that it is gluten-free so that people with allergies or certain dietary restrictions can still indulge in this delicious fall breakfast. These bagels are perfect toasted, or even can be paired with Trader Joe's pumpkins cream cheese spread and a dash of cinnamon if you really want to go all out!

5.

Pumpkin Spice Almond Beverage

Last but not least is one of my favorite pumpkin drinks, Trader Joe's Pumpkin Spice Almond Beverage. This drink is a smooth and creamy non-dairy beverage made with real pumpkin and spices, and therefore perfect for individuals monitoring their dairy intake or those with severe dairy restrictions. Because this product is only two dollars a quart, it is a perfect at-home substitute for your typical and expensive pumpkin spice latte for Starbucks. It is the perfect fall drink to indulge in daily that definitely gives you more bang for your buck.