On Saturday, February 22nd, staff, alumni, and students across various majors attended the 7th Annual Women of Isenberg Conference. This was my first time being present at the WOI Conference and the event day was nothing short of inspiring and empowering.
I was so excited to experience this event and I knew the conference planning committee was going to bring in some great panelists for career advice. I decided to go for it!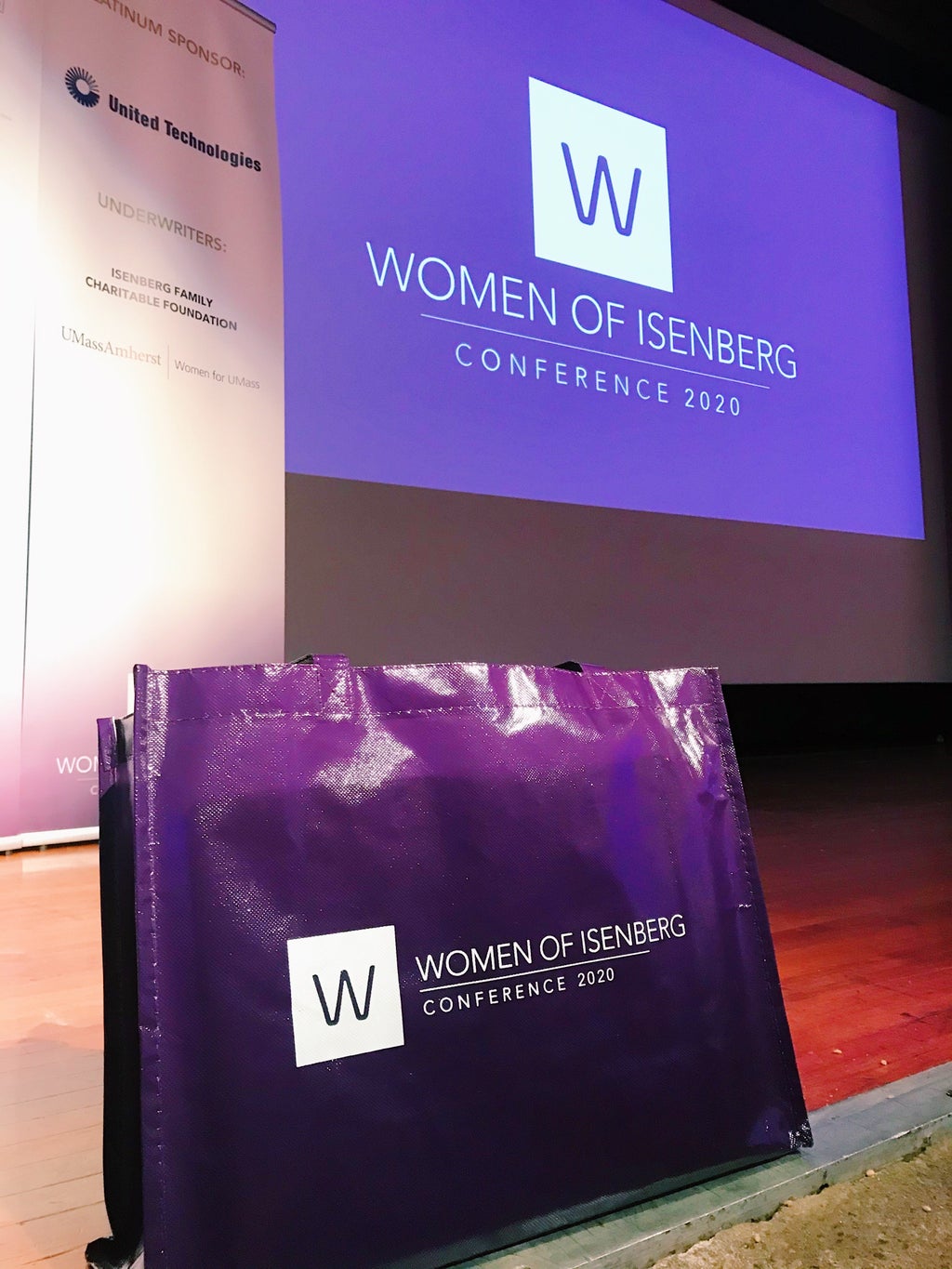 Upon registration and morning refreshments, I was given a swag bag. The swag bag contained everything a working person would need in their day-to-day: cups, laptop cleaner, notebook and pen, mints, and many more swag gifts. The goal of the conference committee was to go sustainable in this year's event. The metal straw accompanied by a digital app called Attendify that contained the event's schedule were some of the things used to combat plastic or paper waste. Way to go, ladies! A few keynote speakers greeted people and then the panels started!
Each of the three breakout sessions encompassed women panelists, including alumni and/or staff from different businesses, sharing their experiences with specific topics such as internships, corporate confidence, navigating the workplace, and being the only woman in the room. In between a breakout session was a career reception and then later on, a luncheon. While I wish I could've gone to all the panelists Q&A, I went to a few that stuck out to me and I picked up on a few key themes every working woman (or person) should know:
Breakout Session 1 – Intelligent Interning: Getting Your Foot in the Door and Keeping it There
Prepare to ask a lot of questions – Maybe ask the interviewer, 'what's your biggest challenge in your job roles?' Gain as much insight as you can because remember, this internship must be something you can see yourself working in for the time being. And if you end up not liking the work, try another internship (or volunteer) to see what skills you have and the type of work you want in a career!
Let people know you're looking for an internship or job – Say to friends, family, and professors: 'I'm looking for x, y, and z in my job role during this time of year' and they just might know of some work that's just opening up!
Breakout Session 2 – Corporate Confidence: Owning the Room & Overcoming Imposter Syndrome
Listen first, speak later – We tend to think of what we want to say and neglect to just fully pay attention to what is being said to us. Go into a conversation with the best intentions of really listening and understanding the other person and solutions to problems will come a lot faster. 
If you aren't feeling challenged, you're stuck – If there's one thing I've learned in college it's to be a curious learner. Do your homework, research, make those connections, voice your opinion because it's so important to have all the ideas at the table when you're creating solutions and building a collaborative community.
Build experience and knowledge – Imposter syndrome is difficult to have, especially in the workforce. Not everyone is perfect but hold yourself accountable to the things you can control and identify those strengths and weaknesses as I have outlined for you in my imposter syndrome article. Take the credit for the things you do well in.
Breakout Session 3 – Discovering Your Inner Entrepreneur
Take the leap – Try it out, even if it means flying to another country and creating a life of your own if that's in your best interest. Anyone can be an entrepreneur, it's those that put in the dedication and work into trial and error who are the ones making some noise in the industry. 
Have faith in your abilities – You'll receive more no's than yes's so be on your mark and make your goals happen.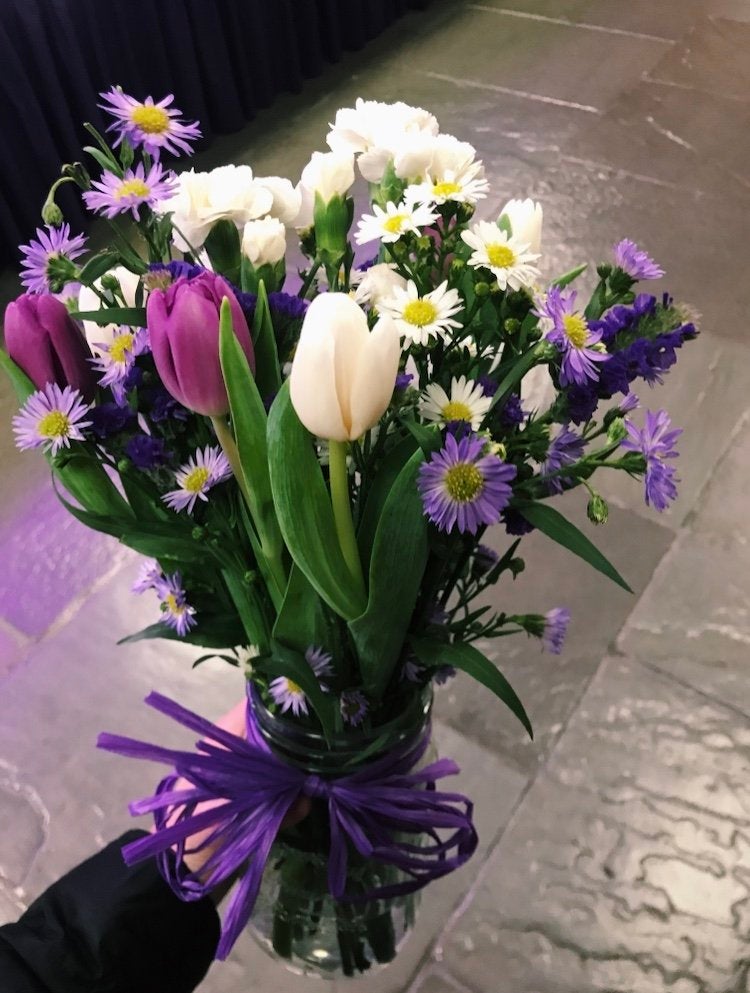 If you have the means to, I recommend going to the conference at least once in your time at UMass or even if you are an alumnus or just want to learn more about a woman's insider guide to industry! I hope it has a great impact on your outlook as a woman in the workforce or as a woman soon-to-be in the workforce as much as it did for me.
All images are courtesy of the author via the Her Campus Media Library.