Things are starting to look up as the weather in Western Mass begins to warm up. Everybody wants to get outside and off their computers to enjoy the sunshine, and that is a great idea to decompress, soak up some vitamin D, and get some fresh air. Here are some fun things to do with your COVID pod this spring to celebrate the warm weather!
1. Go on a walk or hike.
Lucky for us, there are so many beautiful places to see and explore in Western Mass. Take the nice weather as an opportunity to get outside and stretch your legs with your friends. Walk around campus, or downtown Amherst or Northampton, or go find a fun hike to go on (Amethyst Brook Conservation is my personal favorite).
2. Go to Flayvors for some ice cream and petting cows!
Flayvors is by far one of the best hidden gems of the greater Amherst area. Located in Hadley right on Cook Farm, you will find some really good ice cream, milkshakes, ice cream sandwiches and other yummy treats, as well as fun cows to pet. This is a fun place to take some funny pictures with your group next to the cows. :)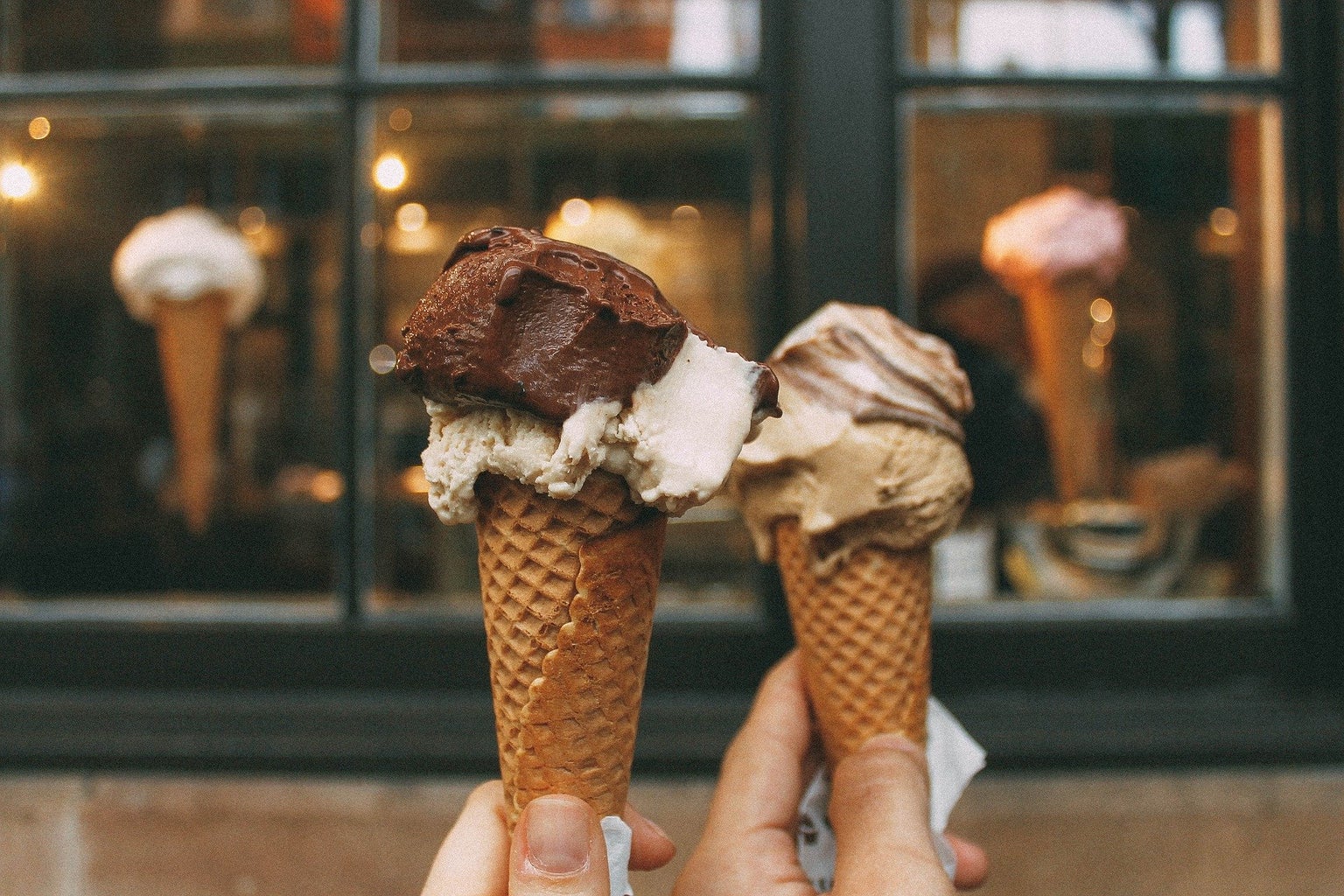 3. Workout outside.
Whether you're working on that summer bod or just trying to get that blood moving, try taking your laptop and yoga mats outside on some grass. There are plenty of workout videos ranging from bootcamp, to pilates, to yoga, to aerobics, to zumba. With so many options to choose from, it is a good way to pass time and fun to do with friends!
4. Do a bonfire.
Who doesn't love a freshly grilled hot dog on a bun or some s'mores? Fire pits are typically not too expensive and are a good investment long-term. Gather together for a fun time around the fire and share funny stories about each other.
5. Have a cookout.
Got a chef among your COVID pod? Split the cost of hamburgers or steaks, or vegetarian/vegan options, and fire up the grill! This is a fun thing to do on a hot day and promises summer is coming soon.  
Now that winter is over, get outside and enjoy the sunshine! Stay safe and have fun with your pod this spring.