Megan Charles / Her Campus
The Ordinary Products That Worked (And Didn't Work) For My Skin
Since my early teenage years, my skin has seen its fair share of ups and downs. Acne is something I've always struggled with and I've tried nearly every treatment and product under the sun to make it go away for good. Unfortunately, there is no miracle product that will stop you from getting acne ever again (yes, even accutane isn't the holy grail - trust me, I've tried it!), but there are easily accessible and affordable products out there that can help. The Ordinary is one of my favorite skincare lines on the market that makes high quality products at amazing prices. I've tried several of their products over the past few years: some delivered on their skin-improving promises, others did not. That being said, when trying out new skincare it's important to remember that everyone's skin is different, so something that worked for your friend might not be the solution for you.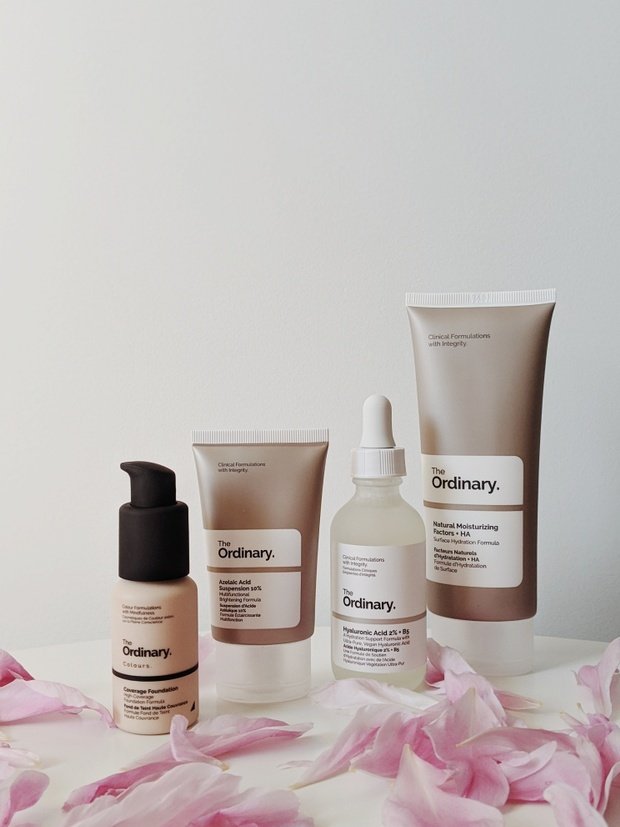 Photo by Valeriia Miller from Pexels
Niacinamide 10% + Zinc 1%
Since @SkincareByHyram's rise to fame on TikTok, this product is often sold out as Hyram loves to recommend it for his acne-prone skin viewers. Niacinamide is known for healing the skin barrier, reducing oil production, and minimizing the appearance of pores while zinc is an anti-inflammatory that helps with redness from acne or acne scars. Supposedly suitable for all skin types, even dry skin, it sounds too good to be true. However, I've recently noticed that my skin sometimes stings after applying the serum since it has such a high concentration of niacinamide (apparently it's possible to have too much of a good thing in this case) because studies show high quantities of niacinamide (over 4%) or using it with other products can actually irritate sensitive skin. So, if you're using other acne-fighting ingredients such as acids or retinoids, I would recommend staying away from this particular product, but if you're dying to try niacinamide I would look at other brands that offer it in smaller concentrations. 
Glycolic Acid 7%
This one is another iffy product. While The Ordinary advertises their toner for everyday use, that is definitely too much for my sensitive skin. Over exfoliating can actually seriously mess up your skin barrier, making problems such as dryness or acne much worse. But, when I cut back my use to just one time per week at night, this toner helped my skin look glowy and smoother. I've even noticed a difference in the severity of my usual hormonal breakouts during my time of the month. However, be careful not to mix this toner with too many other active ingredients and acids because the pH in the toner will be set off. Make sure you wait a while after applying before using the next steps in your routine.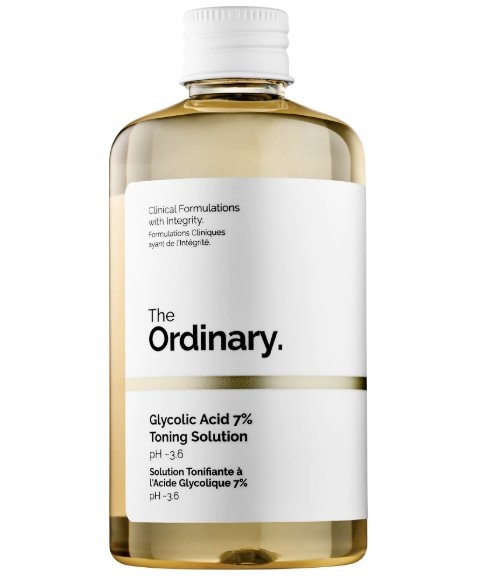 The Ordinary
Alpha Arbutin 2%+ HA
This product is the newest addition to my collection, and I wish I discovered it sooner. Alpha Arbutin is great for fading acne scars and brightening your overall skin tone. What makes The Ordinary's version of Alpha Arbutin extra special is the addition of hyaluronic acid, which works to plump and hydrate skin. Even though I've only used this product for a few weeks, I've already started to notice a difference in the prominence of my old acne scars that other products have failed to treat. This product is great to try if you have sensitive skin, since it is much gentler than other hyperpigmentation-fighting products such as retinol or acids. 
100% Plant-Derived Squalane 
Plant-Derived Squalane has to be hands-down my favorite moisturizing serum of all time. It's lightweight and non-comedogenic, so it doesn't feel heavy or greasy on your skin, and it absorbs super fast. The Ordinary's squalane is vegan, cruelty-free, silicone-free, and best of all, suitable for all skin types (even acne-prone skin)! Another added bonus: you can use a few drops of squalane in your hair for extra moisture.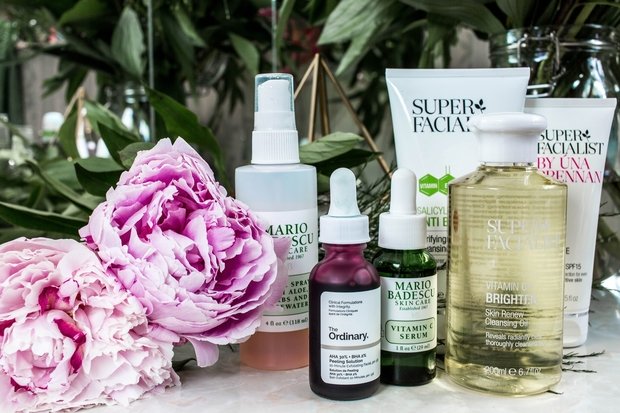 Photo by Charisse Kenion on Unsplash
If you're looking to spice up your skincare routine, but don't want to break the bank, the Ordinary is a great place to start. Just make sure to read product reviews before making any purchases!