Trader Joe's has been my favorite food store for as long as I can remember. As a vegetarian, I found their food to be very accessible. Their prices are fair, the quality of their products is exquisite, and if you ever don't like anything, they're very good about accepting returns and handling the problem. I try to buy whatever I can from Trader Joe's, including produce, pantry items, snacks, meals, and even soaps and bathroom essentials. Below is a list of are some of my favorite items!
Convenient Meals
Trader Joe's likes to include foods from all over the globe, so you can get a taste of different parts of the world. They have a large selection of frozen meals and also pre-packaged salads and wraps. After a long, hard week of school, sometimes you just want to lay back and not have to cook, these meals sure are handy on such days. They have various kinds of single-serving salads that even come with their own dressing and they also offer salads inspired by different parts of the world. They have tons of frozen meals that you can easily warm up in the microwave and serve, including burritos, pasta dishes, mac and cheese, and soups. 
Bread
I'm really only including this category because my all-time favorite bread is their San Francisco Sourdough Bread. It's the best bread I've ever had. There's no added sugar and since the dough is fermented, it's got a little sour tang and is super light and airy. After popping it in the toaster, it gets a little crunchy too. It works well for paninis, avocado toast, or even just with butter. Their whole wheat bread, French baguettes, and focaccia bread are excellent as well, and I find myself reaching for them all the time.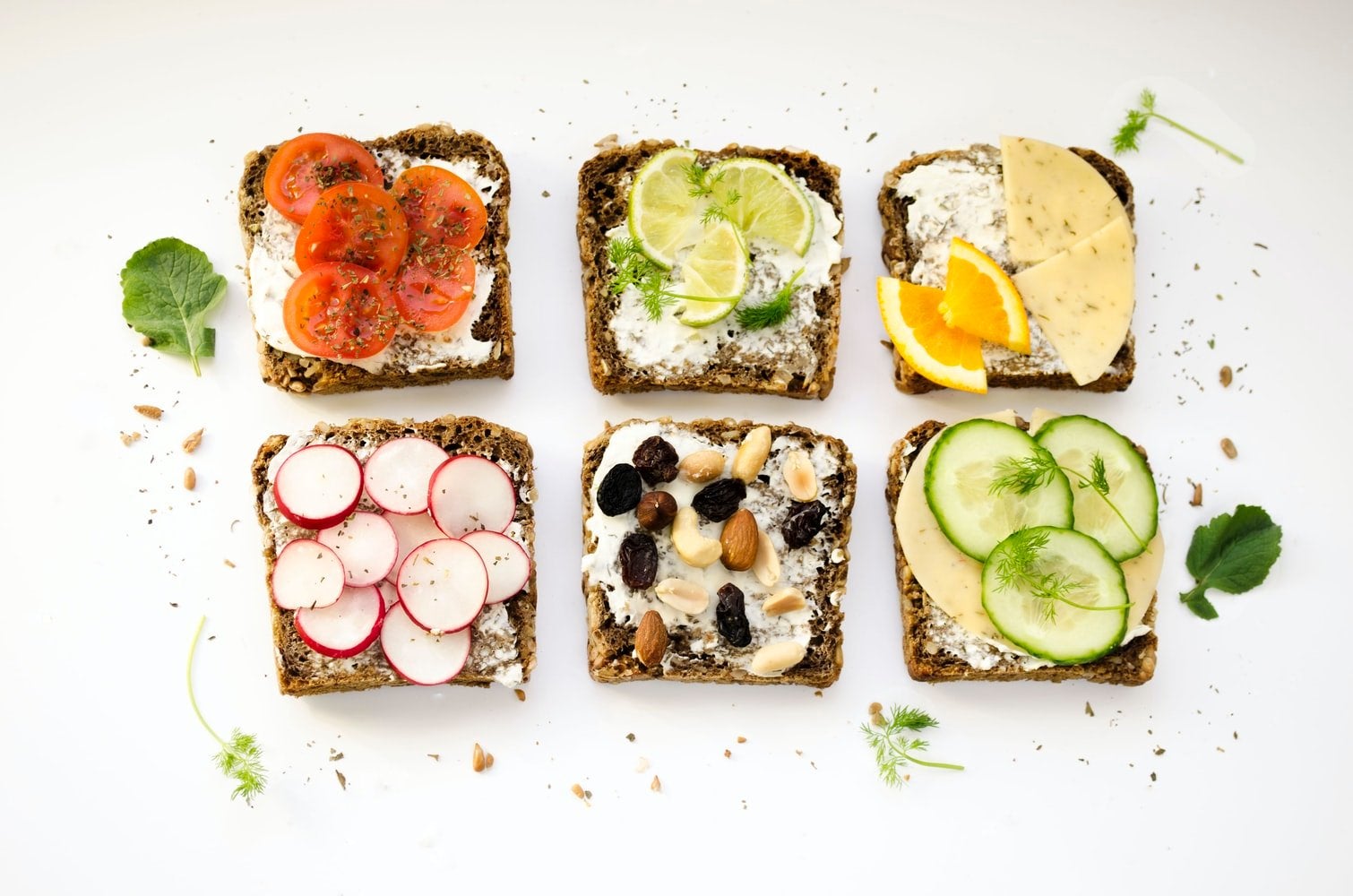 Snacks
Ranging from party food to healthy snacks, Trader Joe's has got them all. Trader Joe's is known to not include any genetically modified ingredients, artificial flavors, or preservatives in their products. Therefore, Trader Joe versions of Cheetos and Oreos are probably healthier than the original kinds. Some of my go-to snacks are their dark chocolate-covered pretzels, organic potato chips, and their snack bar mixes.
Dessert
Besides traditional ice cream, cookies, and cakes, Trader Joe's also introduces unique desserts and pastries. In the frozen section, they have tons of different little desserts you can easily defrost, like macarons and mini cakes. There are others you may need to pop in the microwave, like their mouth-watering lava cakes. They also have tons of ice cream snacks. My favorite, "Hold the Cone!" are mini ice cream cones that come in a variety of flavors and make the perfect post-dinner snack. In their bakery sections, they always have a variety of pies, cakes, and bread that never disappoints.
Drinks
Trader Joe's has all your basic drinks and flavors, plus a large variety of other beverages. Basically, the only juice I drink is Trader Joe's Orange Peach Mango 100% Juice. It's a fancier version of orange juice, but it's got other fruits to make it a little sweeter and tangier. There's no added sugar, and everyone I've introduced it to falls instantly in love with it. They also have kombucha, cold-pressed juices, smoothies, and sparkling drinks in store.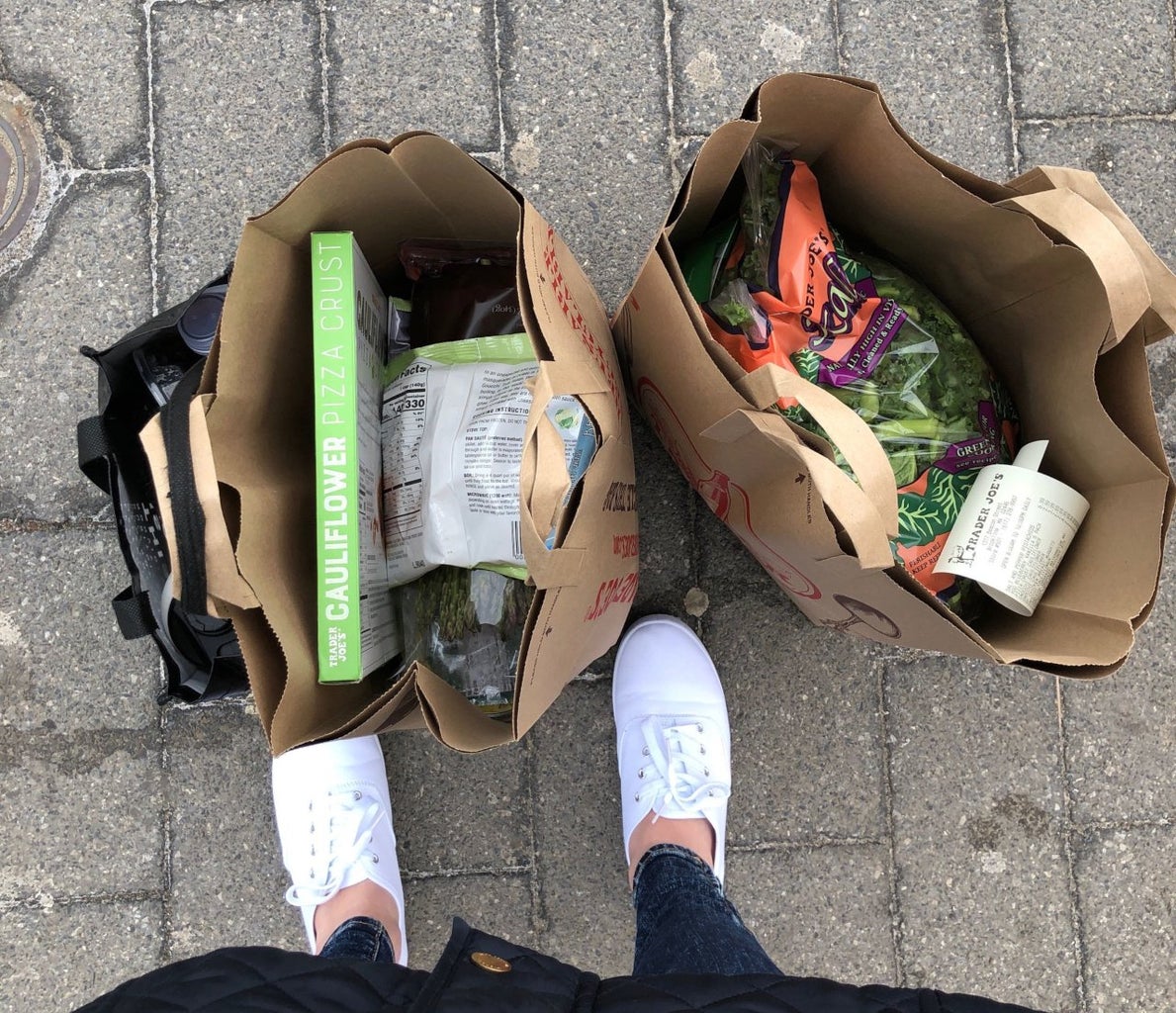 I wanted to keep this list brief and specific to items that you can only find at Trader Joe's. It obviously doesn't include everything, but you'll definitely be able to find tons of great things there. Not only are their products incredible, but the company also shows great care for their employees and customers. During the pandemic, they've made sure to create a safe environment, opening at 8 a.m. for senior citizens only, and then allowing the general public to enter only after 9 a.m. They've limited the number of people allowed in the store at a time, and have marked off spots on the floor, so people maintain social distancing. Aside from that, they have very strong ethical principles, encouraging consumers to reduce waste and to reuse and recycle. They try to include staple foods from all over the world and you can truly find some really unique, healthy, and delicious items. Happy eating!