I discovered Noah Kahan in 2019 on the school bus ride home. Wire headphones in, forehead pressed against the glass, and body swaying with every curved New England back road, I listened to "Young Blood" for the first time.
"And if you want, I can tell the truth
That this life takes a toll on you
I spend nights stitching up the loose threads of my soul
In the morning I'm bulletproof"
It became my hometown friend group's anthem overnight, and last Friday, three of us had the privilege of hearing it live at the Calvin Theater in Northampton. The auditorium's architecture provided space for the young and hungry to squish against the stage and two levels of seating for others to enjoy the performance sweat-free. Kahan's art appeals to every age group, and I appreciated that his older fans had the comfort of taking it all in.
Opener Adam Melchor set the night's energy with his incredible range, killer guitar skills, and "Enjoy Vagina Classic" Coke tee. His original "Rest of My Night" was added to my Spotify likes before he started the first chorus. Although Mechlor's talent speaks for itself, between songs he had the crowd swooning for his trauma-acquired Witt and the stories behind the lyrics. He told the crowd, "Monetize trauma. If you're going to be sad, you might as well make a buck." Roars of agreement filled the theatre.
Then came Kahan. The 25-year-old singer-songwriter from Stratford, Vermont released his latest album Stick Season on October 14. His song of the same name quickly became the newest TikTok trend and, in Kahan's words, "changed his life." New England youth are using the lyrics of "Stick Season" to share how Northeastern culture has influenced their demeanor and young lives. 
His lyrics describe the toxic quaintness of small-town New England and communicate a reality that has yet to be made into music. While Southerners have country and older generations have James Taylor, Kahan's music is the single representation of my high school years on the North Shore of Massachusetts. From the sound of the crowd and growing TikTok popularity, my connection with Kahan's experience is not mine alone, but a region-wide understanding.
"Keep the bad shit in my liver and the rest around my heart
I'm still angry at my parents for what their parents did to them
But it's a start"
These lyrics are from "Growing Sideways"; while New Englanders are known to be cut-throat, outsiders don't see the pain behind our grit and the misery ingrained in our culture. The Northern attitude has been passed down for generations from people who saved tears for closed doors and celebrated strength, no matter the cost. Behind the tough-guy act lies internalized suffering, acceptance of loss, and a nightly bottle before bed.
Those before us grew thick skin for survival. Older people argue that Gen Z is weak for acknowledging our internal battles and pathetic for needing help in better circumstances than they had. While this narrative exists nationwide, New England youth have a particular cross to bear. This rings true in the following lines from "Stick Season":
"So I thought that if I piled something good on all my bad
That I could cancel out the darkness I inherited from Dad"
Kahan's vulnerability and honesty provide a role model for youth raised with shame around their difficult feelings. In between songs, on stage with hundreds of eyes and ears waiting for his next breath, he shared his experience starting therapy at age 12. Now at 25, he looks back at the breaks he's taken from therapy and feels regretful about all the years he spent not working on himself.
Dismissive New England culture often associates therapy with the "effed up" and contributes to the shame surrounding mental health. It's critical that young people know that everyone can (and in my and Kahan's belief, should) be in therapy. You don't need a dire circumstance or diagnosis to seek help working on yourself. I watched the men in the crowd as Kahan spoke, hoping, wishing, and praying that his words would help the men struggling in silence.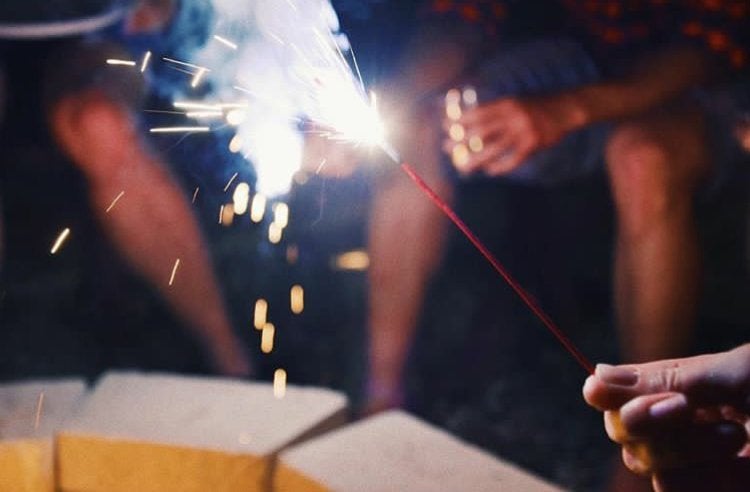 "If my engine works perfectly on empty, I guess I'll drive."
Noah's lyrics put words behind the silent weight on New England youth, like this line from "Growing Sideways." How do we claim and take pride in our culture while changing it to better support our people? Can we celebrate the strength, grit, and work ethic of New Englanders while encouraging vulnerability?
I wish my parents had been raised in an environment of support, and although I can't reverse this, I can influence the New England my children come to know and love. With "Northern Attitude" as our soundtrack, youth are joining forces to change the Northern attitude and take ownership of the culture in our hands. Kahan shows us that we can stay true to our roots while also allowing them to grow into the 21st century. 
It won't happen overnight, but it's a start.
Can't get enough of HC UMass Amherst? Be sure to follow us on Instagram, listen to us on Spotify, like us on Facebook, and read our latest Tweets!