Like many students who are entering college for the first time, before my freshman year the prospect of college made me nervous. While I was excited to start this new chapter in my life, I would be leaving the life I had known for eighteen years, and the unknown is somewhat daunting for me. Especially going to a large state school like UMass, although eager, I was anxious to meet new people and if I would make any friends at all. (As a side note, while this is a common worry, I promise you will make friends in college. Trust the process). As my freshman year of college began, I did find friends in classes, my dorm, and clubs (like Her Campus). However, a staple of my college experience was the friendships and community I found in group fitness classes at the Recreation Center.
Along with the common worries about the allusive college experience, comes pondering what fitness will look like once you're on your own. After being a competitive athlete for more than half of my life, I, for the first time, had the freedom to take fitness into my own hands and regulate myself as much or as little as I saw fit. Which, for someone who has most things scheduled and organized to a T, was a little overwhelming. Despite this, one goal I had set for myself was to branch out and meet new people, so I took that leap of faith and signed up for a spin class on the first day. And I fell in love with it.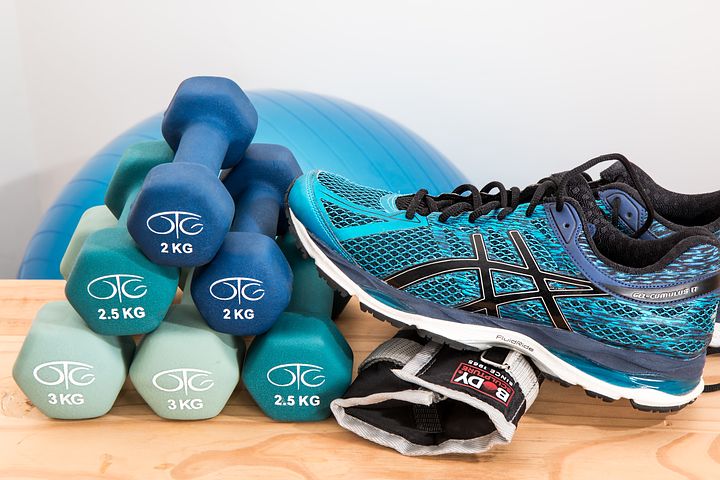 Though I had been to spin classes before, the community I found in UMass's group classes was unlike anything I'd experienced before. Besides the variety of amazing classes they offer, the connections and community built by the instructors at Campus Recreation are one of a kind – whether it's the instructor's positive greetings and consistently high energy, or the friendly faces I would see in class that quickly became some of my closest friends – after coming back day after day, I found myself becoming a part of the welcoming community built there within its four walls. Despite the fact that freshman year of college can be tumultuous for some and quite an adjustment period, coming to the Rec Center every day helped me get through that period and find a place in college, even if it was somewhere I'd least expected it. Even now, in the era of Zoom calls and pre-recorded classes, the relationships I've maintained the most are the friendships I'd found on the next step of my fitness journey. There's just something magical about riding stationary bikes in dark rooms together.   
While you can take my word for it, I highly recommend taking one of the plethoras of classes available – spinning or otherwise – at the Recreation Center, there's something for everyone. Resources on available courses and class registration can be found here. Happy sweating!