How to Eat Well in College: Breakfast Edition
Living off-campus has forced me to learn how to cook and be creative with my meals. In attempt to try and eat healthy, my roommates and I have a few staples that we enjoy eating for breakfast, lunch, and dinner. The morning time often seems more rushed, as we are getting ready for the day, prepping for our classes, and tackling our assignments. To make the morning routine go a little smoother, we have mastered the art of quick and easy home "cooked" breakfast meals. 
Here are our go-to breakfast meals that help us kick start the day and keep us full and satisfied until the next meal.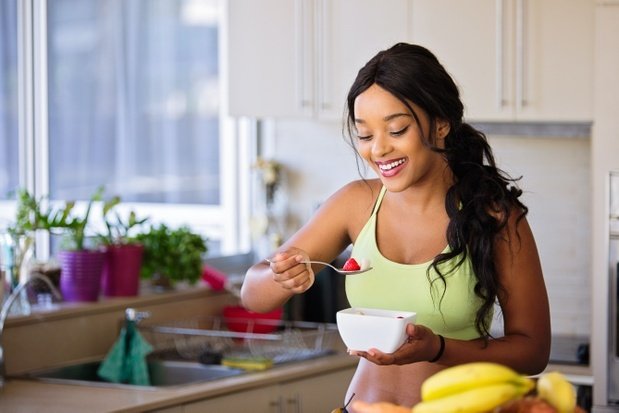 Photo by Nathan Cowley from Pexels
Avocado Toast 
One of my favorite breakfast meals to eat is avocado toast. There are so many ways you can alter it, keeping it simple or dressing it up, depending on how hungry you are or what you are in the mood for. 
Some of my favorite variations consist of toasts like wheat, Italian, sourdough, white, or multigrain, and then adding crushed red pepper, everything but the bagel seasoning, pepper, balsamic vinegar, tomatoes, or mozzarella cheese. You can customize your avo toast in so many different ways! If you're looking for a little protein or added tastes, try adding an egg or spreading a thin layer of hummus on your toast before you add your avocado. 
Eggs 
The best thing about eggs is that there are so many different ways you can cook them, and a bonus is that they can be made relatively quickly. Oh, and they serve as a good source of protein too! You can have them scrambled, fried, over-easy, hard-boiled, poached, etc. You can also get creative and make an omelet. This is as simple as scrambling an egg, pouring it into a pan, and adding your desired ingredients. If you're looking for a little spice, try adding crushed red pepper or hot sauce to your egg! 
Protein Waffles 
One of my favorite things I have found at the grocery store is protein waffles. My favorite brand is Kodiak Cakes. They come in a variety of flavors, but my absolute favorites are chocolate or blueberry. Kodiak Cakes also offers a variety of mixes such as pancake, muffin, and cookie mixes that are all very delicious and packed with protein. 
Smoothies
Smoothies are simple ways to get an overload of fruits and vegetables into your body first thing in the morning. 
Two of my favorite blended smoothie recipes are: 
Almond milk, one frozen banana, a handful of frozen strawberries, and peanut butter 
Cold coffee, ice, one banana, peanut butter, almond milk, and a sprinkle of cinnamon. 
If you're looking to bring a smoothie to another level, try adding a scoop of protein powder! 
Similar to this, smoothie bowls and açaí bowls are also a tasty breakfast idea. I love to use the frozen açaí packets from Trader Joes! I crush it up and toss it in the blender with loads of frozen fruit, peanut butter, and almond milk! Once I get the thick consistency that I want, I pour it into a bowl and add granola, coconut, chocolate chips, and more fruit and peanut butter! Sneaking spinach into smoothies or bowls is also a good way to get your greens in! Most of the time, you won't even taste it because the delicious fruits will overpower the flavor! 
Yogurt 
Similar to the açaí bowls, you can also dress up a simple yogurt with various toppings. Some of my favorites are strawberry or vanilla yogurt, topped with coconut, granola, nuts, fruit, chocolate chips, and sometimes even a dollop of peanut butter. 
Recently, I have also been obsessed with Chobani Flip, which is a combination of Greek yogurt and mix-ins. My favorite flavors are the smores and the peanut butter cup.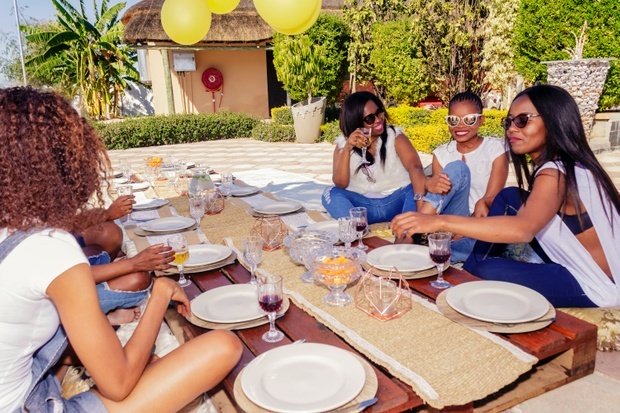 Mohau Mannathoko / Unsplash My stomach is grumbling just thinking about these breakfast ideas! Although I try to eat clean and healthy, it is not always possible. I hope by providing these ideas, and how you can make them more filling or satisfying, you will be inspired to take a trip to the grocery store, stock up on yummy goodies, and bring out your inner chef! 
At the end of the day, it is important to remember to have some fun in the kitchen and never lose sight of the fact that life is truly too short to not eat what you want.