How Becoming Pen Pals with my Best Friend Saved my Sanity
I remember the exact day that we were told we would not be returning to school: March 17th 4:30 p.m.. I was at track practice, and we were told that it wouldn't be for more than 2 weeks. So, we squealed with excitement for the extra two week break we had to prepare for finals and extra time we would get to spend with friends as seniors in high school. 
Of course, as you all know, that all changed — we never went back to school. 
And so…
All at once it seemed that everything stopped. No one knew what to do. There was a long time in which I felt I was in a limbo. Yes, I would do my school work and try to stay safe inside of my house, but there was a feeling of shock and disbelief at what was going on in America — arguably a country with extremely advanced innovations that had the ability to really change the outcome of COVID-19 — that I really could not wrap my brain around.
And as a typical senior in high school, I tried to make the most out of seeing my friends for the last time before we all embarked on our journeys across the country. For a while it was fine; I would text and FaceTime and eventually have zoom calls with my friends, but it soon got so tiring to sit and stare at a computer all day.
I stopped reading my messages as often, and really did not have the effort to reply, not because I didn't want to or didn't care, but I was just so overwhelmed with what was going on in the world and in my life, and it was just so hard to convey that over a text. Yes, FaceTime calls helped, but I started to feel really run down. Online life —as we can all attest to— did not give me the same quality of interaction and personal connection as I had before. As social beings, it is essential to have this connection not just to family, but to people you choose to make your family.
And again…
It seemed so sudden, but over a few months, all my friends left for college or started their semester online, jumping into a whole new reality as I would soon, too. I, for one, was really really excited to go to UMass Amherst because I knew my best friend was also going to the East Coast (I'm from California) and I would at least have someone to share my new experiences with. But alas, UMass Amherst did not open and I was left stuck at home while my best friend flew 3000 miles away, to a different time zone (yes, not that bad, but still) and to a different life.
At this point, I was feeling really left behind and I was scared that I wouldn't have time to create and foster new relationships, nor would I have the time to maintain my old ones.
But one day…
I got a text that changed my life and essentially saved my sanity. My best friend and I were both deep into our freshman year of college and really just wanted to try everything out (and my biggest fear coming out of high school was that I would not maintain these relationships that I relish deep in my heart). She texted me and asked me if I wanted to be her pen pal, and of course I jumped at the idea because I love writing.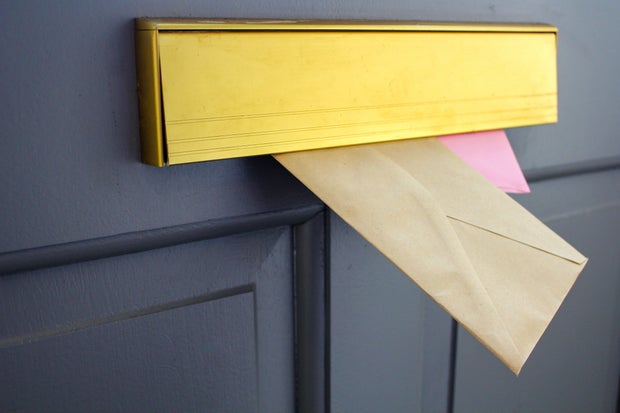 Photo by Aelis Harris from Burst/Shopify
These simple letters changed my perception of how to build and maintain a relationship. I was only able to put the most important, most relevant things in my life that I wanted her to hear about in letters, and it seemed like writing them on a piece of paper made them more tangible and more personal. It was as if I was discovering a new level to our friendship, and I didn't think it could happen because we had been friends for so long. To be able to really sit down and process my thoughts and send them to someone I know will only receive them with love has been so helpful to me in a time where my brain is literally a jumble of thoughts every single minute, going 100 miles per hour.
Not only did I find a new facet of our relationship which helps me stay grounded during this very uncertain and unprecedented time (how many times have you heard that word in the last few months huh?), that first letter I received was the most wonderful surprise I could have ever gotten. It gave me something to cherish, and something that I can look back on for years to come. Sometimes I imagine myself, years from now, reading these letters over and over again just to remember this time, knowing I was able to make a happy moment for myself. And the thing is she didn't only send letters, but she is the most wonderful artist I have ever seen, and so she sent stickers and drawings that meant the world to me because I know she was essentially giving me a small part of what means the most to her.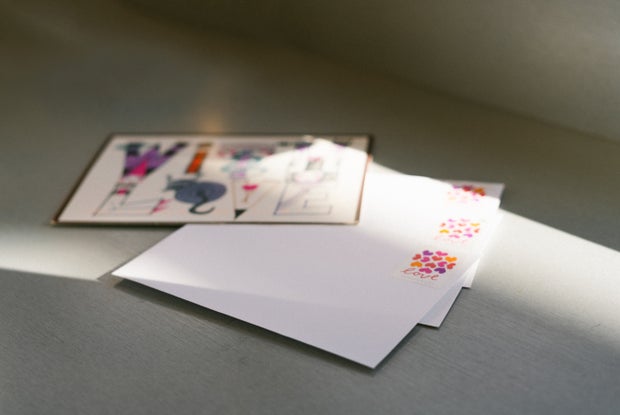 Photo by Allie Smith on Unsplash Being pen pals with my best friend has made me a happier person, not only because I know that our relationship will last for years to come, but because I will always be able to discover new things about her and about myself. This was an adventure in and of itself: I explored different parts of my mind and my heart and sent a letter in which those words conveyed more than I could ever say in a text or FaceTime call.
And so right now whenever I'm feeling down, I re-read letters she has already sent and I remember that there are thousands of letters I am going to open once again, and I know I will have that feeling of a little girl opening a Christmas present all over again.