We all know that Starbucks cup season came just on time this year to break up some election week stress, but did you know that almost all of you have some of the best ingredients to make homemade coffee and holiday inspired drinks—without the Starbucks price tag? Over my high school years, I've had to get a bit creative with ways to make my caffeinated pick-me-ups just as special, if not more special, than Starbucks drinks. I hope you'll enjoy them! 
Main ingredients for all drinks: 
Coffee (can be regular, espresso, or otherwise)

Creamer (I use anything from almond to oat milk)

Cinnamon, allspice, nutmeg, cloves, optional pumpkin pie spices mix

Vanilla extract

Brown sugar, white sugar 

Maple syrup
     1. Cinnamon Dolce Latte 
First up, this is a delicious holiday beverage that can be enjoyed hot or iced (for my New England readers who drink iced coffee year round). I started my latte off with a Nespresso capsule from my coffee machine (about 8oz of coffee), but depending on your coffee strength preference, it goes very well with a normal pot of coffee (or even espresso) to your liking. 
In your mug or cup of choice, mix in your preference of creamer. (I usually add a bit less than a ¼ cup of creamer.) After that, I would add about ⅛ to ¼ teaspoon of cinnamon powder, depending on how strong of a cinnamon taste you would like. And then there's the secret ingredient: brown sugar! Of course, it's optional, but it sets this drink apart from other homemade drinks because the brown sugar adds comforting flavors of molasses. Lastly, and my favorite part, garnish with a bit of whipped cream and a dash of cinnamon and nutmeg! Now you have your very own cinnamon dolce latte for a fraction of the price.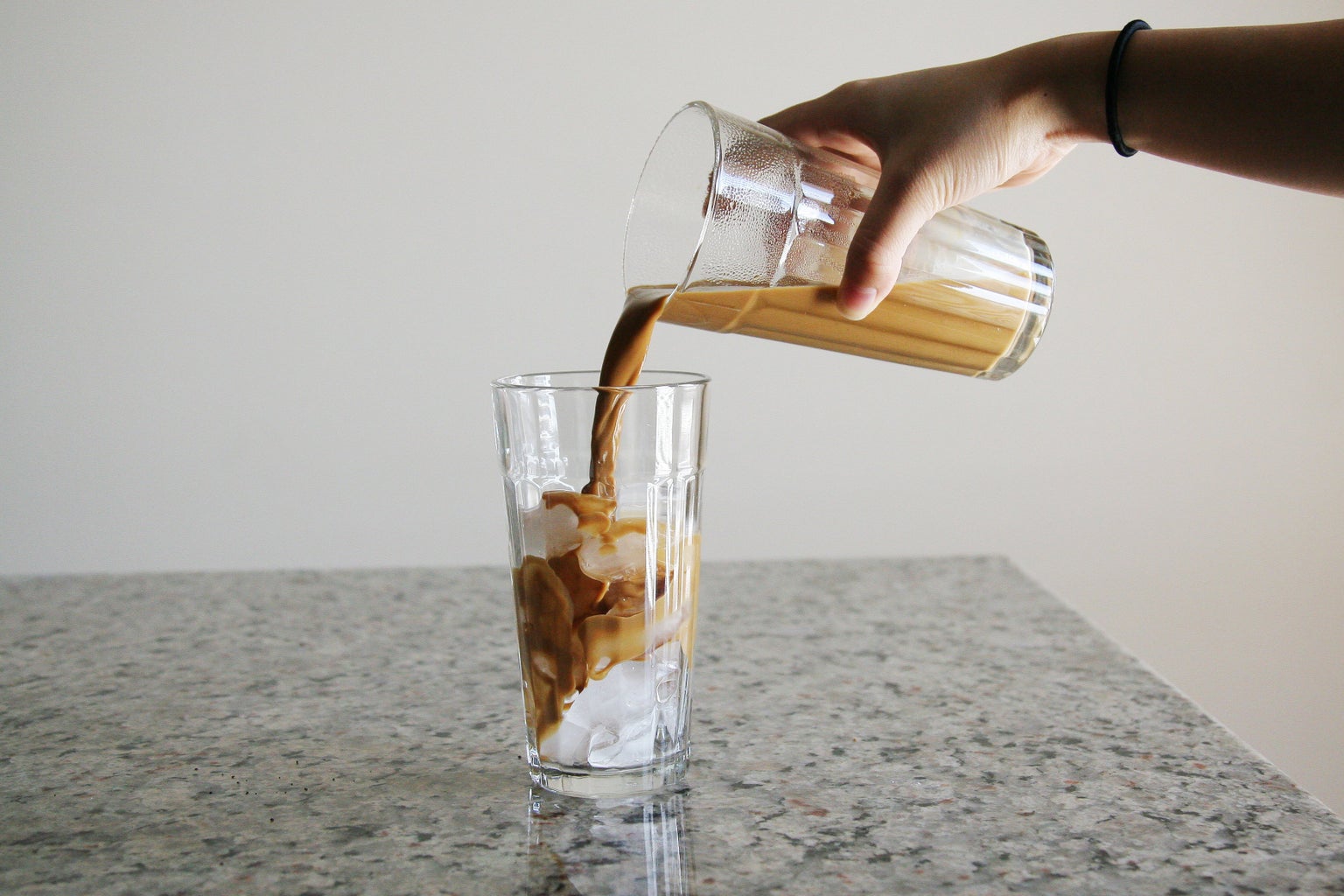 2. Maple Latte
When looking in my fridge for this drink, I realized how much maple syrup I had and how perfect it would be as a sweetener in a coffee or latte drink. The first step is to prepare your coffee how you like and for this recipe alone, I recommend making your coffee a bit stronger than usual since we are adding maple syrup which is famously very sweet. I made this coffee with espresso mix from illy. 
Next, I added some oat milk. (A bonus step would be to add the "maple oat milk creamer" from Trader Joes, but it's not necessary to make an awesome drink.) Finally, the spices I included were just a pinch of nutmeg, allspice, and optional pumpkin spices. Last but not least, add anywhere from ½ tablespoon to 2 tablespoons of maple syrup to your desired ratio. 
As always, feel free to alter the recipes in any way to your liking, and even replace the coffee with cocoa powder and milk to make hot chocolate versions of the drinks. I hope you'll have fun experimenting with these drinks over the break, and stay safe and healthy!