What is the holiday season? Conventionally, it is known as the period of time from Thanksgiving until New Year's, that includes festivities such as Hanukkah, Christmas, and Kwanzaa. While the holiday season can be generally defined, it means something different for each and every person. Coming from a small family, I have never been a part of the Hallmark family holiday, of a festively decorated home with family members filing in and a mile long dinner table. I come from a Thanksgiving and Christmas of five people sitting around a circular table. Every year, I envy my friends who have large families they are able to spend the holiday season with. The many cousins whom they trade gifts with, grandparents for whom to share stories around the dinner table with, and the enjoyment of being in a room where all that is necessary is the love of the dozens of people around you. For many, the holiday season is seen as a happy time, but when I think of the holiday season, I think of who I don't have.
My parents are from New York, so the family with whom I am in contact with do not live in the area. It is difficult to not have family that live close by, especially when they are elderly, for they cannot travel and plans don't always work in a way that ensure you are together. The holiday season is a difficult time for me because it circles around family. I feel selfish for feeling this way, as it sounds although my immediate family is not enough, but in some ways, they are not. Growing up, every child learns to bond with their family as a strong system of belonging, support, and love that are embedded into everyday life. Your immediate family provides you with the essentials of growth and development, but your extended family provides you with the love outside the walls of your home. They are the people who provide additional support and ensure your sense of belonging by being there at times where you need them and the times that you don't. Whether you have a falling out with your mom, or you and your dad are disagreeing, there are supposed to be people for you to call and people to listen. While the duties of extended family sound minimal and unnoticeable at times, living without them creates an unbearable ache that comes just in time for the holiday season.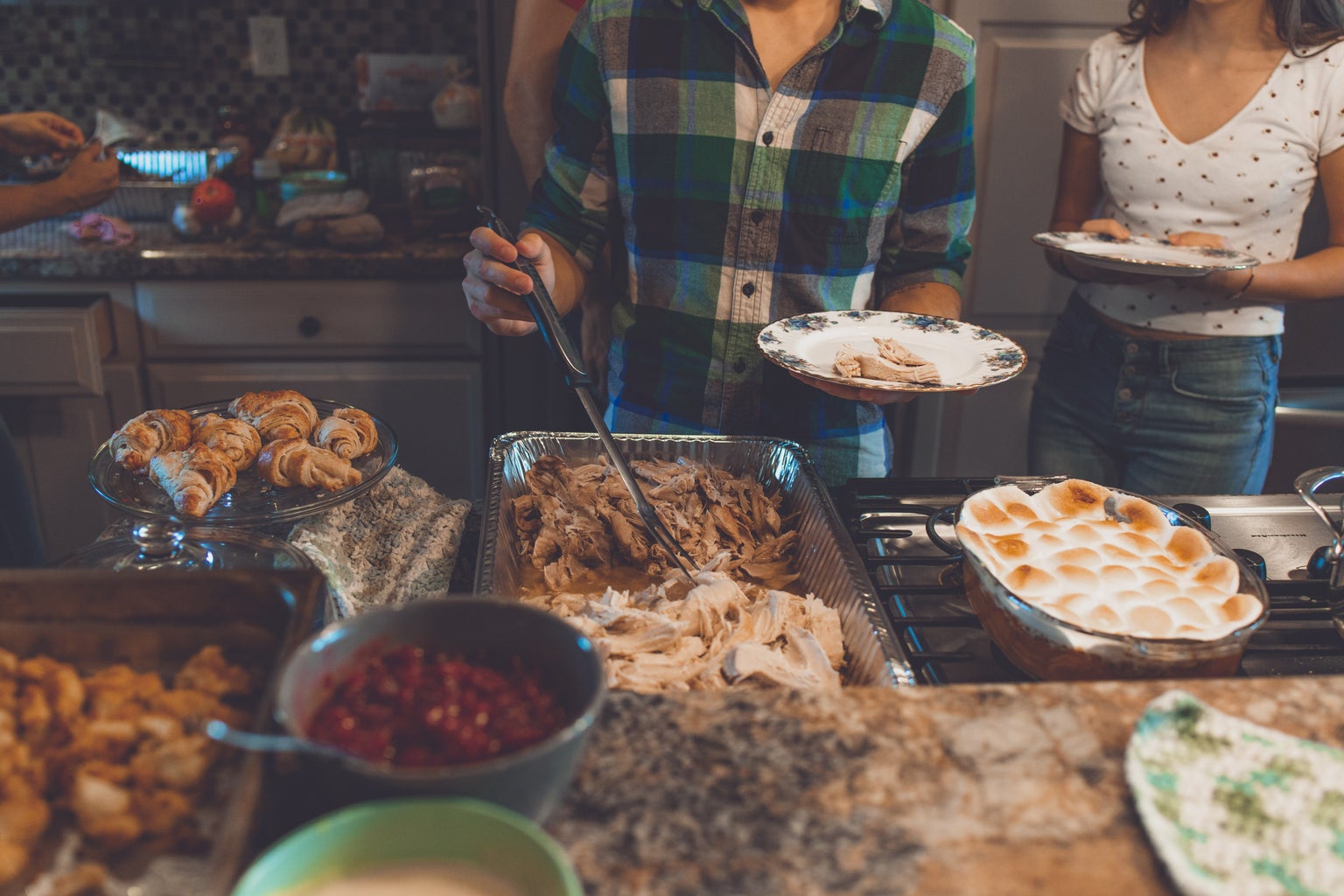 Being appreciative for who I have during the holiday season has always been a flaw of mine. As I dwell on who isn't sitting around my table, I don't take enough time to embrace the intimate efforts that each of my family members put forward to excite the holiday season. Feeling alone is something that dawns on everyone in my family, but it resembles a forbidden topic. While we all know we feel this way we deviate the conversation and attempt to make each holiday the best ever, whether that is spoiling each other with acts of kindness, experimenting with the dinner menu, or decorating the house in a way that welcomes the warmth of the season. While I usually put effort into being satisfied with what I have, this year has not been the same.
Since the Covid-19 pandemic began, the holidays have been something that I have always looked forward to. Because it emphasizes the importance of family, love, and cheer, I have always thought of it as ending the year 2020 on a positive note, contrary to the bad news and negativity that has plagued our world for the majority of the year. After months of loss and hardship, I refuse to dwell on what I am deprived of and focus on everything that I have. Whether that is a loving family, a place to call home, or a hot thanksgiving meal, after a year of experiencing the effects of a pandemic I am thankful for all I have. So much has been lost during the time of this pandemic. Experiences, celebrations, loved ones, and the enjoyment of each day. With this pandemic has come difficult times that have brought dejection, fear, and most importantly doubt in our everyday lives. Doubt that our lives return to what they once were. Doubt that we can control the health of all the ones we love, and doubt that we will wake up smiling everyday like we had before. I see this holiday season as a way of celebrating new beginnings and the depletion of the past. Rather than dwelling on the months of difficulties that have invaded our lives, it is time to celebrate a time of year that was meant to be celebrated. A time that was created to give, get, and love. 
Because this is called the "season of giving," it is important that while things may not appear the same, to ensure that all feel loved during the holiday season. Because many people's health is in jeopardy during this time of year because of the many illnesses that come with the cold weather, I truly believe it is up to the youth to make this the best holiday season yet. There are many ways to become involved in your family and community to ensure that all safety precautions are taken. Whether that is running to the grocery store, baking for a neighbor, or sending something in the mail to family members who are unable to make it for the holidays, it is important to do for others what many cannot do for themselves. This year, everyone's table may not look the same, so it is important to appreciate everything this holiday season has to offer.