Everything You Need for Your First Ski Trip
Planning on hitting the slopes for the first time? Dope! Skiing and snowboarding are two of the greatest activities that you can do with just about anyone (and it's generally safe even during the COVID-19 pandemic). I went on my first ski trip with my college roommates last January and it was so much fun! But as someone new to winter sports, I learned a thing or two about what to expect.
You might be ready to hit the ground running and strap on your boots, but there are a couple of important things you'll need before you get started.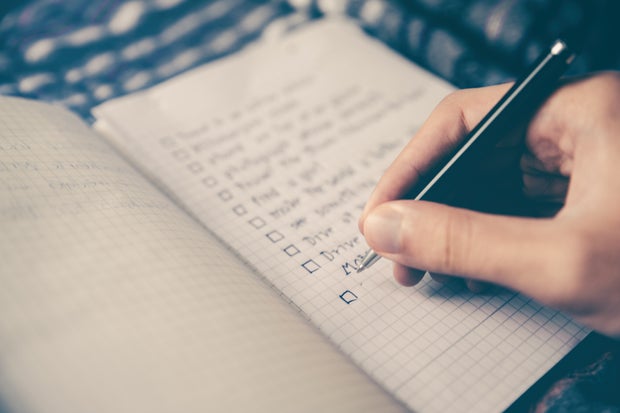 Photo by Glenn Carstens-Peters from Unsplash
You need cold weather gear.
No matter where you are going skiing/snowboarding, you need gear that will keep you warm and dry. This includes snow pants, under armor, a ski/snowboard jacket, long underwear (I know, sounds cringy but you'll thank me later), thermal socks, and warm gloves/mittens, at the least. These are the basics. Layering is your best friend when going on a ski trip. Depending on if the weather in your area is predicted to be super cold (20 degrees or below), I suggest packing a neck warmer, hand warmers, and toe warmers. You might even think of investing in some heated socks, a personal favorite of mine! It's very important that no part of your skin is exposed. You don't want to ruin your day or night by being too cold or risking getting hypothermia (it happens, trust me). 
For reference, when I went skiing I wore heated socks, long underwear, sweatpants, snow pants, under armor, a sweatshirt, my ski jacket, a fully covered neck and face mask, and mittens with hand warmers inside. I felt warm and dry all day long!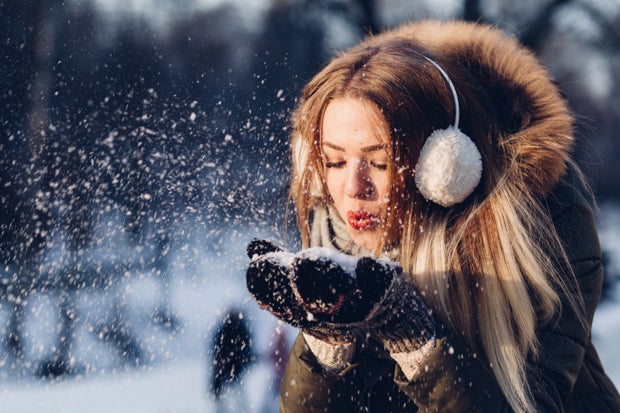 freestocks.org/Pexels
You need proper equipment
If this isn't your first time hitting the slopes, you may have already secured some equipment in the past. But if this is one of your first times heading out, you'll need to rent equipment from the resort. Every resort is different on the amount of equipment they provide, but most places offer boots, a helmet, and a snowboard or skis and poles, depending on what you're riding with. Note, most places do not provide goggles! You can pick up a cheap pair of goggles like these at Dick's Sporting Goods. You can book your rental equipment online and reserve a pickup time. You'll be asked questions about your height, weight, age, and experience level to help select equipment best suited for you. Be honest with your answers! Being honest will help you stay safe and secure on the mountain. 
Bring snacks!
With COVID-19 remaining a reality for businesses everywhere, some ski resorts have limited dining options. This can make getting a lunch break more difficult. I suggest packing granola bars and keeping them in the pocket of your jacket if you need a quick fix. If you plan on taking a formal lunch, check the resort's website for their COVID-19 policies and if you need to make a reservation to sit and eat. Otherwise, you can do what my friends and I did and make peanut butter and jelly sandwiches in the car! It's not gourmet, but it's cheap, fills you up, and gives you a few extra minutes inside a warm car.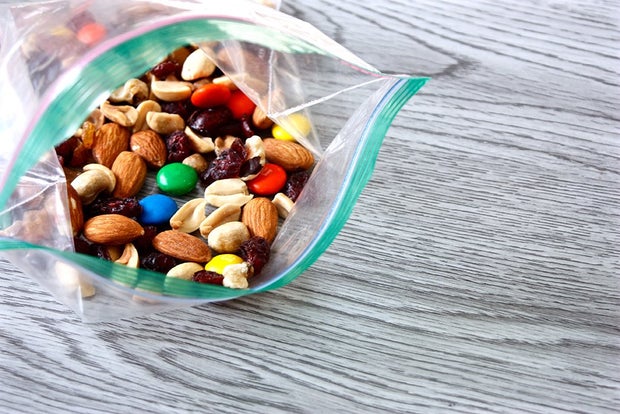 Christin Urso / Spoon
Bring a positive attitude
One thing I wish someone had told me before going on my first ski trip as an inexperienced skier is that skiing is hard. Snowboarding is hard. I'm not saying this to scare anyone, but instead to remind you that picking something up on the first try is too high of a standard to hold yourself too. Don't get discouraged if things seem difficult, but instead take advice from friends or instructors that know how to ski/snowboard and enjoy the process! Your friends are there to have fun with you - and they remember their first time learning to ski or snowboard, too. As long as you remember to have a positive attitude and give yourself a break when you need it, you will have a great time and get better each time you clip in!
I hope these tips give you a little more insight into what you'll need for your first ski trip. You'll have a great time, both on and off the mountain!